1 Thessalonians: Living to please God
Seven studies for individuals or groups
Learn how your life can be transformed into one marked by an unshakeable faith, overflowing love and sensational hope.
Part of the Good Book Guides series.
Do you feel like an ordinary Christian? Not especially gifted or knowledgeable. Does anyone really notice your faith? Does any of it matter? Time to take a look at the Thessalonians.
When this group of ordinary first-century pagans believed in Jesus Christ, they changed so dramatically that many others across the Roman world were imitating their faith, hope and love. The apostle Paul, thrilled to see their vibrant Christian lives, recorded his delight in this lovely warm letter, packed with advice and encouragement to keep going. This was a transformation that would change lives, cultures and destinies far beyond first century Macedonia.
Learn through this Good Book Guide how an unremarkable, pointless existence can be transformed into lives marked by an unshakeable faith, overflowing love and sensational hope. It is this kind of life that ordinary Christians like you are called to. So that, in the our world of suffering, hostility and trials we will be blameless and holy when our Lord Jesus comes.
Contents
Introduction

1. Christian encouragement (1 Thessalonians overview)
2. What a difference! (1 Thessalonians 1:1-10)
3. How to please God - Part 1 (1 Thessalonians 2:1-16)
4. Does your faith work? (1 Thessalonians 2:17-3:13)
5. How to please God - Part 2 (1 Thessalonians 4:1-12)
6. Hope that inspires (1 Thessalonians 4:13-5:11)
7. Faith, love and hope (1 Thessalonians 5:12-28)

Leaders' Guide
Free extras
Specification
| | |
| --- | --- |
| Contributors | Mark Wallace |
| ISBN | 9781904889533 |
| Format | Saddle stitch |
| Dimensions | 5.5" x 8.3" x 0.1" |
| Print size | 9.0pt |
| Case quantity | 40 |
| Language | English |
| Pages | 72 |
| No. of studies | 7 |
| Publisher | The Good Book Company |
Other information
The Good Book Guides have been developed to ensure that each session not only seeks to uncover the meaning of the passage and see how it fits into the big picture of the Bible, but also leads people to apply what they have learned to their lives. Flexible and practical, the Good Book Guides are ideal for small groups, or individual study.
"The format is very user-friendly and the content is rich and accessible."
- Justin Taylor, Gospel Coalition blogger and Vice-President of Editorial, Crossway
"God-centered, application-oriented, and driven by the text throughout, this resource is a gift to God's church."
- Matt Smethurst, Gospel Coalition reviewer and Master of Divinity student at The Southern Baptist Theological Seminary
Here at Covenant Life Church, we have greatly benefitted from the small group resources from The Good Book Company. Many small groups in our family life ministry have used "Colossians: Confident Christianity" in their study of scripture. Additionally, our youth ministry has used "Romans 1-5: God and You" in their small groups. Both resources were very easy to use, helped the reader engage directly with the scriptures, and had a wonderful pastoral emphasis demonstrated in all the questions.
- Dave Brewer, Youth Pastor at Covenant Life Church, Maryland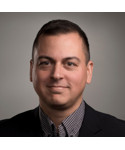 Justin Taylor
Gospel Coalition blogger and Vice-President of Editorial, Crossway
Endorsement written for Mark 9-16: The Servant King
"The format is very user-friendly and the content is rich and accessible."
"Quick delivery"
Excellent book with very quick delivery. Easy to order
"Very happy indeed with our purchase."
My Bible Study group and I are loving the discussion thought and prayer inspired by this wonderful guide.
"Good"
Completed the first three studies, some excellent questions, not totally sure about how well all of the group are receiving it, I certainly like the direction given. But then I read Explore!
"Great for use as a group."
I bought this as part of a bible study group.
I found it very useful to have a book to work from at home.
Very good at getting in-depth questions from people within the group too.
"Suprisingly inspirational and stimulated conversation"
Having agreed to lead this course to a housegroup of approx 10 people I worried that the workbook seemed rather basic - however, once conversation and interpretation kicked in it was amazing how relevant the teachings were to issues of today and we came across some really difficult issues. i did feel that some of the questions were repetative but was able to work through the programme leaving some of them out.
The prayers suggestions were good at the end, but again, they were adapted to suit our group.
"A great resource that can be used for personal use/quiet times"
I used this guide for my quiet times by splitting one study over several days, and found that it worked well.
"Clear, applied, easy to use"
These studies have been great for our home group. The observation questions got us into the text and always worked towards a clear main point, and the application questions kicked off fruitful discussion about how it changes our lives. Crucially, the application always came straight out of the main points of the passage. I've never found Bible studies before which needed so little adaptation before using them with our group!
"Excellent study guide"
Looking at the issues of faith, hope and love through this book has provided a real challenge to my faith. The questions have been really thought provoking and have encourged growth in my christian walk. Have seen a big difference in the lives of those who attendeed the bible study group as we are more open and caring towards each other as well as reaching out actively to others.
"Very helpful and easy to use"
I find this book a really straightforward and adaptable way of getting into 1 Thessalonians. I have used it with two different youth cell groups, both of whom have enjoyed it. The application questions are helpful. The studies can be easily broken into smaller sections if there is not enough time to complete them in one go.
"Study in 1 Thessalonians - heart-warming and practical."
Am using this with an adult post-confirmation group. What a great start -to read through the whole book in one sitting. Each study provides both understanding and application. The group have been able to work on passages between weeks. It doesn't duck any challenges. I've not used it slavishly, but have greatly appreciated the framework - thank you.