Titus: The Good Life
5 studies for individuals or groups
Five studies to help you see how the gospel changes our lives, churches, and mission.
Part of the Good Book Guides series.
Tim Chester shows how the gospel makes a real difference as he takes us to this little-read, life-changing New Testament letter.
With clarity and insight, he helps small groups to be excited about, and equipped for, letting the truth transform their lives, their churches, and their mission.
These five studies will help small groups and individuals see how to live the good life.
Free extras
Specification
| | |
| --- | --- |
| Contributors | Tim Chester |
| ISBN | 9781909919631 |
| Format | Saddle stitch |
| First published | June 2014 |
| Dimensions | 5.5" x 8.3" x 0.2" |
| Case quantity | 120 |
| Language | English |
| Pages | 64 |
| No. of studies | 5 |
| Publisher | The Good Book Company |
Other information
The Good Book Guides have been developed to ensure that each session not only seeks to uncover the meaning of the passage and see how it fits into the big picture of the Bible, but also leads people to apply what they have learned to their lives. Flexible and practical, the Good Book Guides are ideal for small groups, or individual study.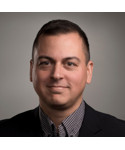 Justin Taylor
Gospel Coalition blogger and Vice-President of Editorial, Crossway
Endorsement written for Mark 1-8: The Coming King
The format is very user-friendly and the content is rich and accessible.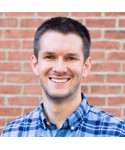 Matt Smethurst
Gospel Coalition reviewer and Master of Divinity student at The Southern Baptist Theological Seminary
Endorsement written for Mark 1-8: The Coming King
God-centered, application-oriented, and driven by the text throughout, this resource is a gift to God's church.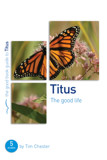 Dave Brewer
Youth Pastor at Covenant Life Church, Maryland
Endorsement written for Mark 1-8: The Coming King
Here at Covenant Life Church, we have greatly benefitted from the small group resources from The Good Book Company. Many small groups in our family life ministry have used "Colossians: Confident Christianity" in their study of scripture. Additionally, our youth ministry has used "Romans 1-5: God and You" in their small groups. Both resources were very easy to use, helped the reader engage directly with the scriptures, and had a wonderful pastoral emphasis demonstrated in all the questions.
"Helpful addition to short Bible study series available."
'Titus - the good life' is one of the series of new Bible study books which is very accessible. I have used this in a home group context and also in our Men's Study Group.
The timeline is good for setting the context.
The pattern of each chapter is familiar, with an open question to start with and exploration of the text with an emphasis on the writer's understanding of the theme of the particular passage.
The layout is quite prescriptive, which may suit those less familiar with leading Bible studies. The extensive leader's notes at the back also assist this. It may be more helpful to have the leader's notes in a separate book or available on-line.
There are some optional 'Explore more' sections, which are useful to have but may not be possible to include in the time available for most groups.
Overall a useful addition to the range of Bible studies available, and we are always looking for good new material!
"So good!"
This book about Paul's letter to Titus the author makes clear is about the gospel being central to everyday life and godliness and a model for ministry in our church. It is heart warming,helpful, encouraging, challenging and instructive.
It is very helpful to use it alongside the Good Book Guide in a Bible Study group having been field tested with our home group with warm appreciation by all.I thoroughly recommend it.
"Excellent resource"
I highly recommend this book for small group discussions. It is thought-provoking, explains the text, and gives practical application. I have found these books helpful both as a participant and as a leader of bible studies.