Zechariah: God's Big Plan for struggling Christians
Six studies for individuals or groups
These six Bible studies open up Zechariah's reassuring and revitalizing message for God's discouraged people.
Part of the Good Book Guides series.
Christians struggle. We struggle with ridicule and being ignored in a 'day of small things'; with opposition to the message that Jesus is the only way to God; with our own failures and the devil's accusations that make us question whether God accepts us. False teachers, false religion, and false priorities plague and distract us.
In Zechariah's day, Israel had returned from exile, but home was certainly not all they had hoped for. Zechariah's task was to bring comforting words to the struggling people of God.
These six Bible studies open up Zechariah's reassuring and revitalizing message for God's discouraged people, including God's great international building project; His solution to sin; His promised Shepherd-King; His great Day of judgment and salvation.
Constantly focusing on what these things mean practically for Christians today, this course aims to help Christians live a life shaped, not by 'these days', but by 'that day' when God's big plan comes to glorious fruition.
Free extras
Specification
| | |
| --- | --- |
| Contributors | Tim Chester |
| ISBN | 9781904889267 |
| Format | Saddle stitch |
| Dimensions | 5.5" x 8.3" x 0.1" |
| Print size | 9.0pt |
| Case quantity | 60 |
| Language | English |
| Pages | 64 |
| No. of studies | 6 |
| Publisher | The Good Book Company |
Other information
The Good Book Guides have been developed to ensure that each session not only seeks to uncover the meaning of the passage and see how it fits into the big picture of the Bible, but also leads people to apply what they have learned to their lives. Flexible and practical, the Good Book Guides are ideal for small groups, or individual study.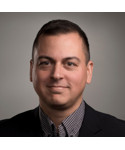 Justin Taylor
Gospel Coalition blogger and Vice-President of Editorial, Crossway
Endorsement written for Mark 1-8: The Coming King
The format is very user-friendly and the content is rich and accessible.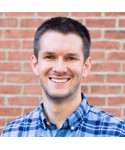 Matt Smethurst
Gospel Coalition reviewer and Master of Divinity student at The Southern Baptist Theological Seminary
Endorsement written for Mark 1-8: The Coming King
God-centered, application-oriented, and driven by the text throughout, this resource is a gift to God's church.
Dave Brewer
Youth Pastor at Covenant Life Church, Maryland
Endorsement written for Mark 1-8: The Coming King
Here at Covenant Life Church, we have greatly benefitted from the small group resources from The Good Book Company. Many small groups in our family life ministry have used "Colossians: Confident Christianity" in their study of scripture. Additionally, our youth ministry has used "Romans 1-5: God and You" in their small groups. Both resources were very easy to use, helped the reader engage directly with the scriptures, and had a wonderful pastoral emphasis demonstrated in all the questions.
"Challenging"
Thought provoking and challenging but very easy to follow and understand
"Thought provoking and helpful"
I was looking for something to encourage me to look at some Old Testament writings within a small group setting. The Good Book Company have resources that I have used with children so I had a look at some of their other material. There was plenty to choose from and I picked a few of the OT prophetic writings to see if anything could be useful to our group. I'm happy with the content and layout as you have to read the passage then answer some questions and apply it to a modern context. I'll probably suggest these for use in the group but I'll also use them for my own personal study.
"Challenging"
I offered this up to my ladies study group, I personally enjoyed the deeper method of study, but have studied scripture academically. Most of my group found it difficult to grasp and I had to stop. I'm hoping that in the future they will try again. I shall continue alone for the time being as I found it fascinating. We need to try the meat sometimes and move on from spoon feeding.
"Poor Biblical Theology"
Study was used for family devotions.
There were a number of issues we encountered with the studies:
1) Poor Biblical Theology - often times the author jumps from Zechariah to direct application without any consideration of the differences between audiences (us vs. Jewish audience) and how they relate to each other. This undermines the application of the text, and often is really just pasting a thinly related NT passage on top as application.
2) Eisegetical - on a number of occasions we found the study pushed meaning into Zechariah in order to then apply it.
3) Induced rather than inductive - at critical points the author tends towards asserting a point rather than helping you understand the connection. Readers are left to figure out how the author made the connection. Sometimes unsuccessfully.

Overall it felt like the author had decided on his topic (comfort for struggling Christians) and then used a large hammer to fit the Zechariah shaped brick through the applicational hole.

We'll be avoiding the other OT Studies in the series.
I'm sorry that you did not feel this Good Book Guide served your family well. Zechariah is, of course, a very hard book to work through, and as in all our Bible studies we seek in this Good Book Guide to hold the balance between making things clear and helping Christians today to apply them to their lives, and acknowledging the complexities and nuances of the text. Because handling the Word of God correctly is our great passion and what we are known for as a publisher, we regularly review all our resources - and we will bear your comments in mind when we next review this particular title. Many thanks, Carl Laferton (Editorial Director)

"Hard work, but good"
Used by our home group - none of us had studied Zechariah in any depth before. Therefore challenging, but notes were helpful and sound. Members were asked to read and study beforehand.
"great study book"
the book of zachariah seemed quite daunting with the visions etc. the study questions really got us thinking we have a mix in our group of new christians and old and all have enjoyed it.I found it very helpfull for background history the commmentary on zachariah by barry webb from the bible speaks today.The book itself makes great connections between the new and old testament.Which brought us to understand the prophecies of our Lord Jesus

enjoy
"Excellent study book, need to do the study beforehand"
We use this book for our homegroups and it is great. We only cover 1/2 of a study in one evening, so this lasts us for 12 weeks.

Zechariah is a great book to study anyway (don't you just love Zehariah 3), but occasionally someone has not had time to go through the study beforehand and they struggle. The questions are at a good level, not simply regurgitating the passage, but generally not too woolly either. The study always tries to make the passage relevant to the 21st century.

I would have given it a score of 4.5 but when studying chapter 3 (of Zerchariah, study 2) I did need to ask some further questions to really get to the heart of the passage.

All in all an excellent study guide, but I feel it really does need all the group to study the passage beforehand. This may be more to do with the book of Zechariah itself than the study guide.
"Challenging stuff both mentally and spiritually."
We are studying this in our ladies bible study group and found the studies of the visions very challenging. Trying to get our heads round the visions and make sense of them for today was difficult. The last few studies have proved to be deeply challenging as we seek to understand the true nature of holiness and becoming the people God desires us to be. Thank you so much for an excellent study guide that keeps us in the word and challenges us to walk in the light of it.
"Very challenging with a good format and helpful guide notes."
The study was used for a small study group and we found it very challenging. The format of the book was very good and the questions were very relevant for Christians today. The leader's guide at the back of the book was also very helpful for those meatier questions. We look forward to studying another book from this series.