Which Book in the Big Questions Series is Right For Your Tween?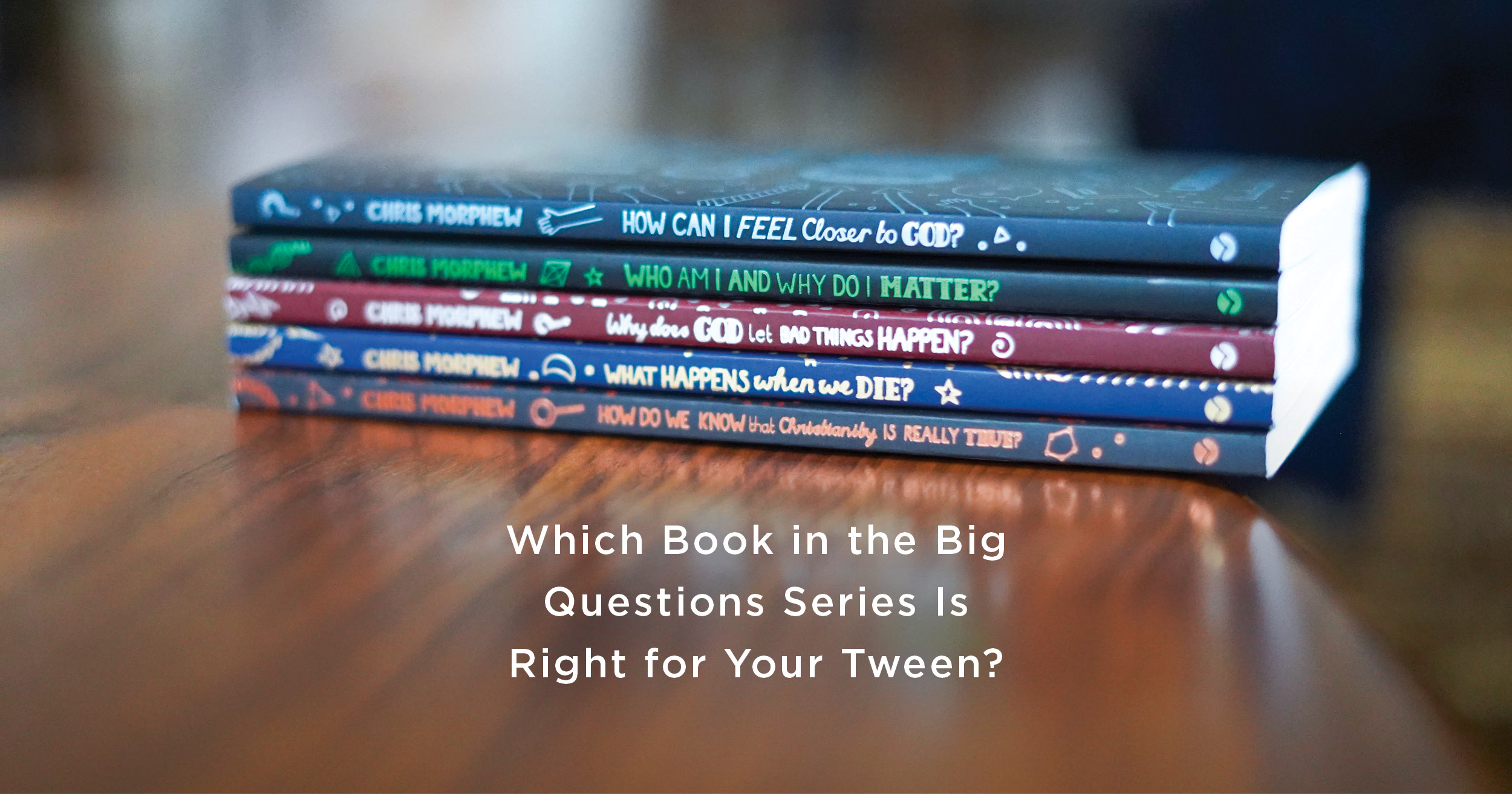 Does your tween struggle with their identity? Do they wonder how a good God could allow such bad things to happen in the world? Are they worried about heaven and hell?
Christian Studies teacher and school chaplain Chris Morphew has been answering big questions from young people for over a decade. In the Big Questions series, Chris walks 9-13 year-olds through what the Bible says about some of life's toughest questions, answering them and offering practical advice.
Not sure which book is right for your child? Take our quiz to find out!
Big Questions is a series of fun and fast-paced books walking kids aged 9-13 through what the Bible says about some of the big questions of life, and helping them to grow in confident and considered faith.