1 Corinthians 10-16: Loving church
8 studies for individuals or groups
See how Christ-centered, Christ-inspired love can turn a church around.
Part of the Good Book Guides series.
What can turn a struggling church around? What can help a church which has sold out to the culture; which is riven by division; which is dominated by me-first materialism; and which is uncertain about the gospel itself?
"Be on your guard", wrote one church planter to just such a church. "Stand firm in the faith; be men of courage; be strong."
"Do everything in love."
So wrote the apostle Paul to the Corinthian church (1 Corinthians 16 v 13-14). This was a congregation which seemed to have lost its way. But Paul did not give up on them. He encouraged them to love their church.
And, in the second half of his first letter to them, he showed them how to do this—how to love each other as Christ had loved them.
This was the love that could turn the Corinthian church around. And this is the love that all our local churches need. These eight studies in 1 Corinthians 10 – 16 will enable, motivate and challenge you to "do everything in love", individually and collectively.
Contents
Introduction
Why study 1 Corinthians 10-16?
Timeline

1. Keep on running - 1 Cor 9 v 24 - 10 v 13
2. Love, liberty and legalism - 1 Cor 10 v 14 - 11 v 1
3. Loving authority - 1 Cor 11 v 2-16
4. Thoughtful unity - 1 Cor 11 v 17-34
5. Your gifts, their good - 1 Cor 12 v 1-31a
6. The most excellent way - 1 Cor 12 v 31b - 14 v 40
7. Resurrection: hold on - 1 Cor 15
8. Good examples - 1 Cor 16

Leader's Guide
Free extras
Specification
| | |
| --- | --- |
| Contributors | Mark Dever, Carl Laferton |
| ISBN | 9781908317964 |
| Format | Saddle stitch |
| Dimensions | 5.5" x 8.3" x 0.2" |
| Print size | 9.0pt |
| Case quantity | 50 |
| Language | English |
| Pages | 96 |
| No. of studies | 8 |
| Publisher | The Good Book Company |
Also available in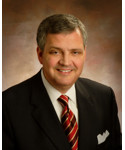 R. Albert Mohler Jr
President, The Southern Baptist Theological Seminary
Mark Dever has done it again. This Bible study guide is an invaluable guide to 1 Corinthians 10-16 and will be of great benefit to any group--large or small--that is looking for a serious Bible study with great spiritual benefit. This study will help you to be a more faithful Christian, and your church to be a more faithful congregation.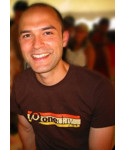 Joshua Harris
lead pastor Covenant Life Church, author of Dug Down Deep
A key part of our mission as a church is to make disciples of Jesus Christ who are built on the word of God. We're excited to use this Good Book Guide study to help us achieve that goal. It's clear, easy to use and teaches people how to dig deeper into scripture for themselves.
"Easy to use"
This book is written in a very helpful way to make the most out of 1 Corinthians with extra information about the daily life of the Corinthian people. I would recommend this. It makes for a medium length study with the extra options of about 1-1.5 hrs.
"Challenging"
Bought this for our womens bible study group. We have just completed 1corinthians 1-9 and wanted to continue to study this book of the bible. It's taking about 2 weeks to do each study! We take it slowly but it's generating a lot of discussion around what this means for us in today's world and our own lives. It's challenging a lot of the world views. The studies and questions are a great guide and there are helpful extras.