The End of Me
Finding Resurrection Life in the Daily Sacrifices of Motherhood
Depending on Christ when motherhood pushes you to your limits.
There are many books on motherhood but not many that talk about how hard it is – physically, mentally, and spiritually – and what to do when you reach your limits.
When Liz Wann became a mother, she was unprepared for how hard it would be. In this book, she writes honestly about these deeply challenging aspects of motherhood and how God works through them to make us more like his Son.
"Coming to the end of who I was, and what motherhood was stripping me of, was a good thing that drove me to Christ and to the power that he supplies in every failure and weakness of motherhood."
This short, easy-to-read book encourages mothers to depend on Christ when they reach their limits. They will find that God will supply what they need to cope with the daily sacrifices and challenges of motherhood, and that he will use these struggles to make them more like Christ.
Liz has been involved with the ministries of Risen Motherhood and Revive Our Hearts, writing about how God has been working in her life through the hardships of motherhood.
Contents
Introduction: Mama, You Got This?
1. Jesus Meets Us in the Hard Moments
2. Finding Glory in the Mundane
3. Rest Releases Our Burdens
4. Weak and Needy Is Perfect
5. When Mom Is Called to Suffer
6. Following His Pattern
7. Resurrected Motherhood
Conclusion
Free extras
Specification
| | |
| --- | --- |
| Contributors | Liz Wann, Blair Linne |
| ISBN | 9781784985752 |
| Format | Paperback |
| First published | March 2021 |
| Dimensions | 5.1" x 7.8" x 0.3" |
| Case quantity | 96 |
| Language | English |
| Pages | 128 |
| Publisher | The Good Book Company |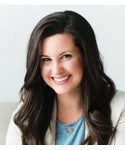 Emily Jensen
Cofounder, Risen Motherhood; Cohost, Risen Motherhood podcast
This book is for moms who aren't who they thought they'd be and finally see that they can't just get their act together. Liz understands the heart of the struggling mom, but she also understands where true hope is found. The End of Me points moms to the gospel of Jesus Christ, where grace is received, identity is restored, and true obedience begins.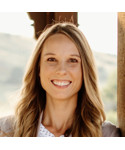 Sarah Walton
Author, Hope When It Hurts
Two things ring true for most moms. One is that we often enter into motherhood with confident excitement and hopeful expectations. The second is - reality always hits. Although motherhood is a blessing and a gift, sooner or later, challenges, stresses, and the unexpected begin to shake our confidence and bring us to the end of ourselves. And we wonder - am I the only one? For that reason, I'm thankful that Liz Wann has written "The End of Me" to every mom who feels they fall short of the mom that they desire to be. With a fresh and honest perspective Liz not only acknowledges the realities of motherhood, she shows us how the weakness and insecurities we face may be the very things that lead us to a strength beyond ourselves - a strength that comes only through Jesus.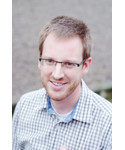 Tim Challies
Blogger; author, Seasons of Sorrow
We all learn by experience that life's most rewarding things are often also life's most difficult things. Parenting is certainly no exception, and part of what makes it so tough is the sense of failure that so often accompanies it. If you're a parent, and specifically a mother, who is aware of your failings, aware of your shortcomings, aware that you aren't exactly the mother you thought you'd be, then this book is for you. Its promise is not that it will make mothering easy, but that it will point you to the hope and confidence God offers you through the gospel of Jesus Christ.
Mom, Do You Feel Like You've Got This?
Amber Thiessen, February 16th 2021
As much as we long for some version of success as mothers, we just won't find it in relying on ourselves. Even though it's our most natural tendency. This book is an important reminder for those of us who love and follow Jesus, and are learning the journey of motherhood in light of who he is.... continue reading
"Every mom should read this book!"
Taliah Kendrick, March 7th 2021
In this short book, Liz acknowledges the struggles we face as mothers and encourages us with gospel truths. I found it really refreshing. 🙌🏽 Motherhood is a journey! We can be full of pride thinking we can do it all without Christ and we can also experience disappointment through unmet expectations and hard times. We will face daily deaths, but our lives are found in Christ.... continue reading
"this is an encouraging and comforting book for mothers"
Jesvin Jose, February 9th 2021
Liz Wann is candid about the challenges of motherhood, but she also consistently points to Jesus who provides both comfort and hope. The burdens of motherhood are real, but we have a Savior who understands those burdens and is willing to carry them for us.... continue reading
"Good mix of scripture and application"
Good help to those going through those tough times of transforming from a "free" lady to a "never free" mother. Good and suggestive verses - with applications - to consider.
"A beautiful example of biblical motherhood"
I laughed, I cried, and I held my own child just a little tighter after reading Liz Wann's book! EVERY mother needs to read this book.
"Excellent book"
(Review written for 'The End of Me (ebook)')
'The End of Me' is an excellent book and I have recommended it to a number of other mums since reading it. I found it so relevant to how I felt as a mum when my role changed and how it affected my identity. Loved how it brought my focus back to Christ and finding my identity and purpose in him.
"I'm glad I read this book"
I found this book easy to read and really encouraging. I'm glad I read it.
"Such a refreshing read-weakness is where it's at!"
I found this a really refreshing read in the midst of caring for 5 little ones.
It's not going to teach you how to change nappies and it's not going to tell you how to get more sleep-but it will teach you that in the midst of dirty nappies and sleepless nights, weakness is where it's at!

Again and again in each chapter, Liz helps us to see that when motherhood brings us to the end of ourselves, that's the perfect place to be because it forces us to throw ourselves on Christ and depend on his grace.

In a culture that keeps telling us "mum, you got this", the message of this book is so refreshing because most of the time we know full well we haven't "got this"! And whilst the application in this book is clearly to motherhood, it's a message that all Christians need to hear- it is a good and loving thing when God uses our circumstances to bring us to the end of ourselves, that we might enjoy dependence on Christ and the resurrection life he offers.

Short, easy to read chapters, but not avoiding depth of teaching and application. And with super helpful prayers and not so typical suggestions for ways to respond at the end of each chapter.
"The struggles we face in Motherhood met with the beauty of the gospel"
In this short book, Liz acknowledges the struggles we face as mothers and encourages us with gospel truths. I found it really refreshing. Motherhood is a journey! We can be full of pride thinking we can do it all without Christ and we can also experience disappointment through unmet expectations and hard times. We will face daily deaths, but our lives are found in Christ. Day after day, we must remember that our hope and strength comes from looking to our Savior. At the end of each chapter you will find: a challenge, a prayer, and journaling space. Every mom should read this book!
"Hope for the weary mom"
As a mom of three young kids I am well acquainted with feeling tired, inadequate, and overwhelmed. In this book I found Liz Wann to be a kindred spirit who shares her struggles with refreshing honesty and reframes them as opportunities to lean into Christ. In the everyday moments of motherhood, she shares specific practical ways we can turn our gaze upward and live into Christ's purposes for us and our kids. There is so much hope and encouragement found in these pages! One of my favorite things about it is the points for reflection and even space for journaling to really personalize this book to your journey.
"For every honest mom"
Every mom who is honest will admit that motherhood feels like too much. We can't do it all. We can't manage everything beautifully. We are tired. We feel hidden. We wonder if its worth it all, and we feel PRESSURE to do and be enough.

Liz reminds us of the beauty: We were never meant to be enough. There is so much freedom in not only not having to be, but knowing the One who is, and doesn't shame or condemn us for His own limits He's given us in our capacity and bandwidth. In Him? He gives us life and life abundant.

This book is so edifying and counter-cultural and a great reminder of the beauty of our weakness, and Christ's strength. I recommend it to every mom who is honest enough to acknowledge that she's not all she thought she'd be, or wishes she was.
"Sincerity that points me to the cross"
What an amazing breakout book from Liz Wann! I love her sincerity, transparency, and desire to guide me straight to the cross to find true hope in this life. Her chapters are a great mix of Scripture, memoir/narrative, application, prayer, and reflection. I really enjoyed the prayers at the end of each chapter and the space the book provided for me to write down my thoughts. I was especially encouraged by her chapter on the beauty of repetition which helped speak life and purpose into my everyday routine. Liz's words are candid, clear, and Christ-centered. I highly encourage mothers of all seasons to read this book and be refreshed as you find "resurrection life in the daily sacrifices of motherhood".
"Honest, practical and Gospel centred"
I don't usually write in my books, but I've already covered this in notes. A short, honest and gospel centred book aimed at mothers who are tired, who are struggling and who don't love every minute. Liz helps us to see how God is at work in the daily grind of raising little people and offers warm encouragement to keep going.

Each chapter finishes with some practical advice, a prayer and a couple of blank pages for notes/journaling.