Read This First
ebook
A Simple Guide to Getting the Most from the Bible
Help to read and understand the Bible.
The Bible is the most extraordinary book you'll ever read; it's how God speaks directly to us and how his Spirit works to change us. But it can seem intimidating, confusing and even a little bit boring.
In this book, Gary Millar shows you that the skills you need to read the Bible are not beyond your grasp. In a warm, approachable style, he gives you the tools to read and understand the Bible for yourself, helping you move from confusion to confidence as you enjoy refreshment in God's word.
Whether you are a new believer and don't know where to start or you have been a Christian for a while but have never got into a regular habit of Bible reading, this book will equip you to get going. As you read the Bible, you will hear God speak, and you will be changed to be more like Jesus. Don't miss out!
Gary Millar is the Principal of Queensland Theological College in Brisbane, and head of The Gospel Coalition Australia.
• Get the ministry pack: 5 for $50 with code RTFPACK.
• Add 5 directly to your basket and add the code at checkout.
• Add Need To Know and pay just $20 for both.
Contents
Introduction
1. Why Bother with the Bible?
2. Learning to Read
3. What's the Vibe?
4. You Know What I Mean?
5. King Context
6. It's Not about Me (Although It Is)
7. Over to You
Appendix: What Is the Bible?
Recommended Resources
Specification
| | |
| --- | --- |
| Author | Gary Millar |
| ISBN | 9781784986872 |
| Format | eBook |
| First published | January 2022 |
| Case quantity | 50 |
| Language | English |
| Pages | 128 |
| Publisher | The Good Book Company |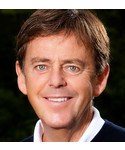 Alistair Begg
Bible Teacher, Truth for Life
I recently provided new believers with study Bibles filled with notes, maps, quotes, and explanations. Instead of finding it helpful, they were bewildered. If only I could have given them a copy of this excellent book. From now on I will definitely recommend that they read this first.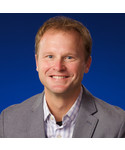 David Mathis
Senior Teacher and Executive Editor, desiringGod.org; Author, Habits of Grace
There is, of course, no better way to learn to read the Bible for yourself than to read it for yourself. Yet we all need help with learning to read—and all the more with the most important book in history and the very words of God himself. Gary Millar is a gifted guide for this most important of pursuits. Learning to read the Bible will not only give you answers; it will give you life—the very kind of life in your soul you've been longing for.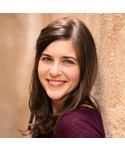 Gloria Furman
Co-editor, Word-Filled Women's Ministry and Joyfully Spreading the Word
What could be more important than learning how to read, understand, and apply God's word? Read This First is an accessible, encouraging, and jam-packed primer to help you read the Bible. This book answers so many questions­—even questions you didn't know you had!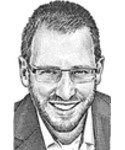 A wonderful place to begin
Challies, Challies.com, January 7th 2022
Though Read This First is short and simple, that is exactly its purpose and its exactly its charm. It is just the kind of book each of us would have benefitted to read at the start of our journey to better understand God's Word and just the kind of resource each of us loves to distribute to others. It will do exactly what it promises: help those who have a desire to read the Bible to actually read the Bible—and to read it right. I'm very glad to recommend it.... continue reading
"A Great Introduction to Bible Reading"
(Review written for 'Read This First')
For many of us, picking up the Bible and reading, expecting God to speak to us, is a daunting task! We can be unsure of what certain passages mean, struggle to feel motivated, and have no idea where to start.
Millar shows us the basics (such as the different genres of biblical text) as well as some more advanced techniques (such as interpreting the impact of context). Each chapter ends with "your turn" - an opportunity to read a passage and understand its key point.
Whether you're new to reading the Bible or just want to feel a bit more confident, this would be a really helpful book to get you started.
"Not just a "how to guide" but also a very practical resource!"
(Review written for 'Read This First')
As a full time minister I am often trying to convince people to read The Bible, some of them are Christians who are still in the process of becoming spiritually mature, whilst there are those who are exploring the Christian faith and have a lot of questions, most of which could easily be answered if they just read and studied the Bible!

But it is easy for me to forget that when I was a new Christian myself, I really struggled to read the Bible for years and in recent times I have often thought that there is a real need for a simple guide that I could offer to someone who was struggling to read the Bible. The great news is that Gary Millar (Principal of Queensland Theological College in Brisbane, Australia) has just written and published such a book! "Read This First" is the book that I really wish was available when I was a new Christian and already plan to buy a bulk-load of them to keep at the back of the church as it is such a clear and simple guide for reading and understanding the Bible.

Gary Millar writes as someone with all the experience of teaching theology students biblical hermeneutics, expertly helping the reader to get the best out of reading and studying the Bible. Millar begins by taking the reader through the process of starting off with a plain reading of a biblical text, then considering the genre, original meaning, historical and biblical context and understanding how to faithfully interpret its practical application. There are also several helpful practical tools and exercises to complete at the end of each chapter and a useful appendix and recommended resources at the end of the book.

"Read This First" is not just a "how to guide" but also a very practical resource providing the reader with the tools to get the most out of reading the Bible.

*Disclaimer: I received a complimentary copy of this book from The Good Book Company in exchange for an honest review.