Easter in Three Words
A short, accessible, clear booklet explaining the message at the heart of Easter.
This evangelistic booklet by William Taylor sums Easter up in three words, showing how the events of the first Good Friday and Easter Sunday are true, wonderful, and life-changing.
The companion to Christmas in Three Words, this is ideal for giving away over Easter at missions and evangelistic meetings, and to friends, family, colleagues and neighbors.
Contents
1. A royal death
2. A purposeful death
3. A transforming death
Extras
Specification
| | |
| --- | --- |
| Author | William Taylor |
| ISBN | 9781784982720 |
| Format | Pamphlet |
| First published | 2018 |
| Dimensions | 4.1" x 5.8" x 0.1" |
| Language | English |
| Pages | 16 |
| Publisher | The Good Book Company |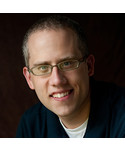 This is a wonderfully clear summary of the most important weekend in human history. Take a few minutes and read about these three words.  They just might change your life.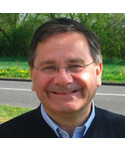 This is William Taylor at his very best. He explains the Easter/Christian message clearly, concisely and convincingly. I will be very happy to pass this booklet on to all whom I meet.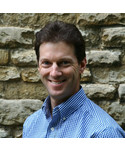 William Taylor takes us to the heart of the Easter message with engaging clarity and warmth. This brief booklet will surely help many discover the power and wonder of the risen Christ for themselves.
"Very clear and useful for Gospel outreach!"
We purchased a large number of these tracts and used them for Easter Outreach at our workplace. The tract was ideal because it is quite gentle without compromising on Gospel clarity. Thanks very much!
"A first class resource"
Used about 50 of these, but wished we'd blitzed the whole vicinity around church, the booklet is so engaging, helpful and clear.