Seven Reasons to (Re)Consider Christianity
Examine the evidence for Christianity and why it is worth considering.
Lots of people assume that Christianity is simply a nice story for kids or a niche hobby for weirdos—or worse, unattractively restrictive.
In this book, Ben Shaw invites skeptical readers to think again. He outlines seven reasons why Christianity is worth considering—or reconsidering—not least because it offers some thought-provoking and rational answers to our deepest questions.
This warm, honest book shows that the Christian message is both more credible and more wonderful than we might have otherwise thought, and calls readers to investigate the person of Jesus for themselves.
Contents
Introduction
1. Because It's Worth Thinking Through What Life Is Really All About
2. Because the Christian Faith Is More Intellectually Credible Than You Think
3. Because Christianity Is About Life to the Fullest
4. Because Christianity Gives a Compelling Assessment of What's Wrong With the World
5. Because Jesus Is Arguably the Most Influential Person Who Has Ever Lived
6. Because the Death of Jesus Is Actually Surprisingly Good News for You
7. Because If Jesus Really Did Rise From the Dead, Then It Confirms Everything
What Next?
Free extras
Specification
| | |
| --- | --- |
| Author | Ben Shaw |
| ISBN | 9781784986346 |
| Format | Paperback |
| First published | May 2021 |
| Dimensions | 5.1" x 7.8" x 0.5" |
| Case quantity | 88 |
| Language | English |
| Pages | 144 |
| Publisher | The Good Book Company |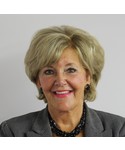 Rebecca Manley Pippert
Author, Stay Salt
If you've never seriously considered the claims of Christianity, you will want to read this book. I wish I had read it in my agnostic days. It is clear, credible and convincing. You won't be disappointed.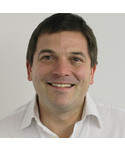 Rico Tice
Founder, Christianity Explored Ministries
Ben Shaw does not write this book from some theological ivory tower. He writes as a man in the midst of a life-threatening battle with cancer. I found that that fact gave every chapter such a ring of authenticity. This book is clear, well-argued, compelling, vivid and personal. I found it such a help and thoroughly commend it.
Amy Orr-Ewing
Author, Where is God in All the Suffering?
Drawing on his own experience of discovery, Ben writes with openness, humor and clarity, pointing us towards a truly stunning prospect—that Jesus Christ was God in human form and that he is worth knowing and following. This is a must-read for anyone considering if there might be more to life.