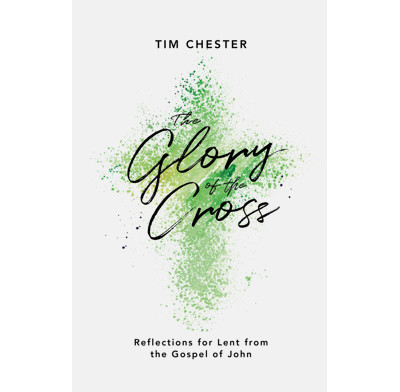 The Glory of the Cross
ebook
Reflections for Lent from the Gospel of John
Daily readings from the Gospel of John to prepare your heart for Easter
In many ways, Easter is supposed to be the high-point of the year for Christians, where we remember the three days that changed history for ever. But for many of us, the day quickly comes and goes without us really feeling any different. Yet for centuries Christians around the world have marked the season of Lent—the forty days leading up to Easter—as a way of reflecting on their need for forgiveness and anticipating Christ's work on the cross.
These daily readings present deep theology in a concise and understandable way, allowing you to soak up the real meaning of Christ's death and resurrection. Each week, you'll read through one or two chapters of John's Gospel. The Sunday reading provides an introduction to the passage as a whole, while the rest of the week's reflections work through it in smaller sections. A carefully selected prayer—drawn from the rich work of writers throughout church history—is included each day.
So this Lent, prepare your heart with 47 days of short and stirring reflections from the Gospel of John.
Written by Tim Chester, the author of the best-selling Advent readings, The One True Light.
Specification
| | |
| --- | --- |
| Contributors | Tim Chester |
| ISBN | 9781784982577 |
| Format | eBook |
| First published | December 2017 |
| Language | English |
| Publisher | The Good Book Company |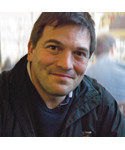 Rico Tice
A great read for those for whom Easter has, dare I say it, got a bit perfunctory. They know their sin, they know the story, they know the cross. Is that you? Well, I pray you'll have the courage and energy to go on this journey through John's Gospel and let your blindness be exposed. I found it profoundly enlightening and refreshing.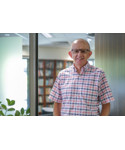 Gary Millar
The Glory of the Cross is a brilliant resource. Tim writes beautifully, accessibly and concisely. As well as shedding light on the text of John's Gospel, he adds a rich diversity of comments and prayers from the full range of Christian history. The chapters are rich enough for anyone to benefit from, but short enough for anyone to manage (a rare balance!). While the idea of 47 readings for "Lent" may not immediately resonate with many of us, this book provides a marvellous way to work through John's Gospel in the run-up to Easter (or actually, at any time). I hope this book is widely used, for if it is, the benefit to God's people as we chew over John's Gospel will be significant.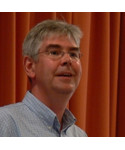 John Stevens
Lent is usually a time for fasting, but this new book by Tim Chester will help you to enjoy it as a time of feasting on God's word. Short yet profound daily readings in John's Gospel, which are deeply devotional without sacrificing exegetic rigour, will help you to meet Jesus and to gaze on his glory as revealed by his word and actions, and especially through the cross and resurrection. Suggested prayers and mediations will help you to apply these truths to your heart, strengthening your faith and love for Christ. Although structured especially for use in Lent, this book would be spiritually profitable for daily readings at any time of year.
"Amazing Insights & Challenges"
(Review written for 'The Glory of the Cross')
Wow, I thought I knew what Messiah Jesus endured and achieved for His flock but this is a deep inspiring devotional for Lent to encourage us to surrender all
to Him, our King forever, hallelujah!
"Book to get you thinking"
(Review written for 'The Glory of the Cross')
Have been reading this book during Lent and have found it very helpful. It gives me plenty to think about and I feel is drawing me closer to Jesus.
"The heart of Lent, bringing us to the heart of Easter"
(Review written for 'The Glory of the Cross')
This is a great resource. A number of people at my church are reading this together each day through Lent. I'm finding that it is a very helpful way to prepare for Easter.
"Very helpful devotional book"
(Review written for 'The Glory of the Cross')
Very helpful devotional book for Lent. It was good to spend a length of time considering the finished work of Jesus with studies in John's gospel.
"Really engaging, clear, heart-warming stuff."
(Review written for 'The Glory of the Cross')
We ordered 20 of these to read for regulars at our church-plant to read through Lent. It was the first time we've done anything like a book of the term or Lent book, but it was just brilliant. People loved how clearly Tim writes and seem to have been really nourished through sticking it out through these forty heart-warming readings.
"God-filled, loving, gentle, truthful, informative,"
(Review written for 'The Glory of the Cross')
This is a seriously good book to take one through the season of Lent, thought-provoking, showing God's glory and love in every word.
"Usual good standard"
Up to usual standard of his books. Tim manages to keep it short as much as possible as well as clear and understandable and inspiring.