5 Things to Pray for Your Kids
ebook
Prayers that change things for the next generation
Fresh, biblical ideas to help you pray for tots, teens and all ages between
Whatever their age, the most important thing we can do for our children is to pray for them. But where do we start?
This little guide is both deep and do-able. Melissa Kruger helps us step out of the busyness of family life and pray for our children's spiritual growth and character development in 21 key areas. For each chapter, there are five short prayer prompts drawn straight from the Bible. Because when we pray in line with God's priorities as found in his word, our prayers are powerful and effective (James 5 v 16)—and that's a truly thrilling prospect.
Use this book in any number of ways: work through it as part of your daily quiet time, or pick it up whenever a particular need arises. It will help you to pray meaningfully for your child, grandchild, godchild, or kids in your church—from tots to teens, and every age in between.
Contents
Praying that God will…
Save my child
Fill my child with Spiritual Fruit
Watch over my child
Praying that My child will…
Have confidence in Jesus
Experience God's greatness
Delight in God's word
Live in harmony with others
Be wise
Prayerfully seek God
Be content in all things
Love others
Stand firm
Praying that I will…
Share the Goodness of God
Create a home of patience and kindness
Trust the Lord with my child
Praying for my child when they are…
Suffering from disappointment, loss, or hurt
Making friends
Experiencing change, uncertainty, or fear
Lonely
Making a difficult decision
Grown up
Specification
| | |
| --- | --- |
| Author | Melissa Kruger |
| ISBN | 9781784984021 |
| Format | Digital Download |
| First published | March 2019 |
| Language | English |
| Pages | 96 |
| Publisher | The Good Book Company |
In an age of helicopter parenting, it's easy for parents to think that our children's future rests in our hands. Even as Christians, we spend more time trying to manage the world around them than crying out to the God who holds the world—and our children—in his. But with 5 Things to Pray for Your Kids, Melissa Kruger gives us the practical steps we need to take all we can't control to the One whose goodness reigns supreme. Because in the end, the very best thing parents can do with our hands is fold them... in prayer.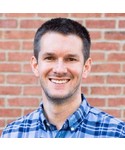 I can easily fall into a rut when praying for my children. I am so thankful, therefore, for Melissa Kruger's fresh new book, 5 Things to Pray for Your Kids: Prayers that Change Things for the Next Generation. This is not an abstract lecture about prayer; it's a practical guide to prayer. The layout is clear, the framing is biblical, the prayer prompts are brief, and the value—for us, for our kids, and for the glory of Christ—is eternal.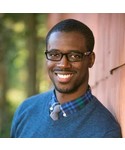 This book is a gift to the church, specifically parents who desire to pray over their children frequently. Before, we prayed the same prayer over our son, but this guide has helped us pray for more aspects of our son's life.As a new parents, my wife and I so grateful Melissa took time to write 5 Things to Pray for Your Kids.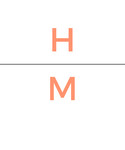 My children will be blessed by this book. As will yours.
Jonny Ivey, Heirs Magazine, March 1st 2019
This book reminded me that I'm only God's instrument my child's life – not his savior. Only God can change his little heart.... continue reading