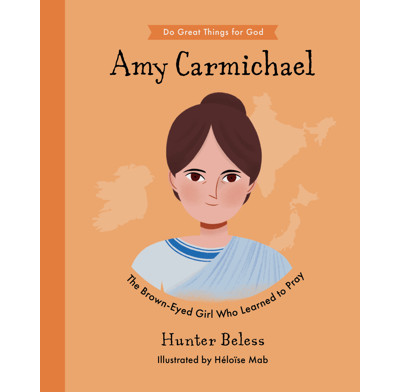 Amy Carmichael
The Brown-Eyed Girl Who Learned to Pray
Inspiring children's biography of Amy Carmichael, a missionary who shared Christ's love with hundreds of women and children in Asia.
Part of the Do Great Things For God series.
At a time when being a single female missionary was extremely costly, Amy Carmichael spent her life sharing Christ's love with hundreds of women and children in Asia. Along the way, she adapted to fit into cultures very different from her own, learned to depend on God in prayer, and became a mother to many children who had been sold, kidnaped, outcast, or abandoned.
Her inspiring resolve to follow Christ and her sincere commitment to his word make her a great role model for young children and will enthuse them about the great things they can do for God too.
This beautiful hardback book features stylish and quirky illustrations and extra facts at the back, including a biographical timeline with historical photos. It makes a beautiful gift for children aged 4-7.
Worksheets are available to help children interact with the biography.Can also be used for Homeschool Co-ops. Part of the new Do Great Things For God series. By exploring the lives of inspiring Christian women, this series will enthuse children about the great things they can do for God.
Free extras
Specification
| | |
| --- | --- |
| Age range: | 4 - 7 |
| Contributors | Hunter Beless, Héloïse Mab |
| ISBN | 9781784988203 |
| Format | Hardback |
| First published | June 2023 |
| Dimensions | 7.7" x 9.4" x 0.3" |
| Case quantity | 50 |
| Language | English |
| Pages | 32 |
| Publisher | The Good Book Company |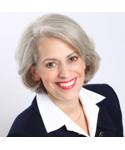 Nancy DeMoss Wolgemuth
Author, host/teacher of Revive Our Hearts
Throughout my childhood, God used biographies to instill in me a desire to love and serve Christ with all my heart. Among those was the life of Amy Carmichael. I'm so grateful Hunter is sharing Amy's story to inspire a new generation of children with this moving example of radical faith and sacrificial love.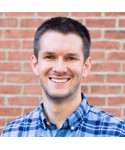 Matt Smethurst
Gospel Coalition reviewer and Master of Divinity student at The Southern Baptist Theological Seminary
A small book about a big heart. Amy Carmichael's self-giving love shines in striking contrast to our era of self-love. She served people so well because she didn't finally live for them—she lived for God. Turn these pages with your kids and watch them glimpse what life is all about.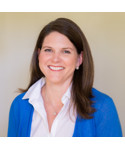 Melissa B Kruger
Women's Ministry Coordinator, Uptown Church; author, The Envy of Eve
Amy Carmichael has been one of my heroes of the faith since I first read her biography in college. I'm thrilled to see this excellent new children's book, "Amy Carmichael: The Brown-Eyed Girl Who Learned to Pray" by Hunter Beless. I hope her story will inspire and encourage a new generation of children who prayerfully ask God to do great things!
"Superb Biography for Children"
This really is one of my favourite series of children's books. Last year we gave away the Queen Elizabeth II books for the Platinum Jubilee to our toddler group and had some brilliant feedback from parents and children. This new book sharing the biography of Amy Carmichael is a brilliant addition to the series.

Amy's story is that of a missionary, who sought to care for all of those who needed it and who lived out her faith in tough situations. She is one who trusted in God above all else and whose heart poured out sacrificial love. A great read and brilliant for a child to understand something of what it looks like to be a Christian in all circumstances.
"Delightful"
One of the greatest things I love about reading with my children, is that I get to explore and learn alongside them.

This series of books has certainly been a place where this has happened, as I know little about the lives of many missionaries and it has been wonderful to delve into this topic with my eldest. To look at the lives of faithful Christians who have dreamed, sacrificed and used great courage, serving God in extraordinary ways. They are inspiring, child friendly (perfect for early readers), thought provoking books, with great questions at the end and free resources online to complement them. They would make a great addition to any home or church children's ministry ☺️

We found Amy's story particularly engaging as the areas she visited are those we have visited also, so led to such rich conversation with our children. Such beautiful stories of sacrifice and God's goodness ❤️
"Life lesson: God Never Makes Mistakes"
Ever since I was young, I loved the story of the little girl who wanted blue eyes but found out years later why God had given her brown — to better fit in with and serve the people of India. This condensed, sweetly illustrated biography exposes little minds and hearts to Amy Carmichael's lifestyle of faithful obedience to Jesus and helps them understand that God never makes mistakes. This is a book we'll read over and over again!