Gospel-Centered Church
ebook
Becoming the community God wants you to be
A workbook exploring what a true gospel ministry might look like.
"Church is where we feel safe and comfortable. Church is where non-Christians feel embarrassed and awkward."
Gospel ministry is much more than simply evangelism. It is about shaping the whole of our church life and activities by the content of and imperatives of the gospel. It is about ensuring that our church or group is motivated by and focused on the gospel, as opposed to our traditions, or the scores of other worthy causes and needs that could fill our time.
The principles contained in this workbook are an attempt to articulate what a true gospel ministry might look like. They are principles that can be worked out in a range of situations, from Sunday school or youth work to a whole congregation.
This workbook is not a recipe for success, but is rather designed to help clarify our thinking about how to be more faithful to God's saving message—not only in what we say, but in how we live our lives as the people of God.
Steve Timmis and Dr Tim Chester have years of experience behind them in churches large and small. Currently, they are part of the leadership team of The Crowded House—a church planting initiative which started in Sheffield, UK.
Contents
Introduction
Finding your way around
Part One: The Priority of Mission
1. Mission at the center
2. Mission for everyone
3. Mission and worship
4. Mission without walls
5. Mission without compromise
6. Mission without fear
Part Two: The Priority of People
7. The priority of people
8. People in relationships
9. People in partnership
10. People enabled for service
11. People not programs
12. People not buildings
Part Three: The Priority of Community
13. The priority of community
14. A persuasive community
15. A welcoming community
16. An inclusive community
17. A multiplying community
Conclusion
18. The gospel-centered church
Further reading
Extras
Specification
| | |
| --- | --- |
| Author | Steve Timmis, Tim Chester |
| ISBN | 9781908317377 |
| Format | Digital Download |
| Language | English |
| Pages | 96 |
| No. of studies | 18 |
| Publisher | The Good Book Company |
Gospel Centered Church
Chet Daniels, The Gospel Coalition, June 23rd 2011
I have come to love the way in which, time and again, Steve Timmis and Tim Chester, challenge the modern day perception of church. Gospel Centered Church is a challenging and thought-provoking, easy-to-use resource to help individuals, groups of believers, or entire churches embrace Christ's mission together as a community of those he has redeemed.... continue reading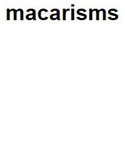 Gospel Centered Church
Dave McDonald, Macarisms, April 2nd 2013
This book will get churches and Christians thinking afresh. It will challenge our sacred cows, demolish some of our idols, and question our priorities and practices. It will help you to start thinking, planning, praying, speaking and living as a missionary. You don't have to get a passport and visa to become a missionary. The need is right around you.... continue reading
"pregunta"
(Review written for 'Gospel-Centred Church')
Me parece un excelente libro y lo vamos a implementar en nuestra iglesia local...
Gracias.

I think an excellent book and we will implement in our local church ...
Thank you
"A good hearty challenge."
(Review written for 'Gospel-Centred Church')
I can't give this enough praise. Basic, truthful, searching, reflective work needs to be done here. I did it as a journal, now we are working through it on Sunday mornings and Tuesday nights. I am in a church plant situation, and it is so where we are at the moment. Thanks Tim.
"Excellent if long workbook"
(Review written for 'Gospel-Centred Church')
Our small group used this excellent workbook and it took us forward in our corporate understanding around mission. One outcome - not entirely due to this book but certainly partially - is that we are reconfiguring the entire group quite significantly around mission (disbanding and reforming to do so).

There are 17 chapters in the book which make it quite a long study (probably too long) if you do one per week. As the chapters are short we did two per session for a 9 week course.

You can see our reflections on the book at:
http://passionfruitblog.wordpress.com/category/studies/gospel-centred-church/
"Excellent - please read this book!"
(Review written for 'Gospel-Centred Church')
Gospel-centred Church was recommended to me by a friend in ministry who'd used it for an evening series in his Church. The crystal clear analysis and sheer common sense of the approach that Timmis and Chester take is compelling, while the accessible format they use (backed up with relevant Scripture references) helps convey their message. I would recommend this book to all in Church leadership, whatever your context (mine is Anglican) and yes, I have bought four more copies for others on our leadership team. Gospel-Centred Church is excellent - please read this book...and then look to apply it!
"An excellent, Bible-focused, thought-provoking book"
(Review written for 'Gospel-Centred Church')
This book got me thinking (or re-thinking) what a NT church is supposed to look like. The emphasis was not on programs, but Scripture and people -- where a church's focus should be.
Although I didn't agree with everything in the book (e.g., Missions is the goal of the church? No, worship is...John Piper, "Let the Nations Be Glad", Chapter 1), it forced me to think outside the box of my own preferences and ask myself, "Is this [my preferences] really what a NT church looks like?"
Thank you, Steve & Tim!
"Provocative book on rethinking church priorities"
'A vision for church growth must be a vision for church planting.' That's what Steve Timmis and Tim Chester say in 'The Gospel-Centred Church.' I'm more than ever convinced that they're right.

This is a workbook or study course, rather than a book you would sit and read. You could certainly work through it on your own, but it would be far more useful for the whole church to go through it together. (A series of sermons and discussions? Go through it in home groups?)

It's divided into three main sections (The priority of mission, the priority of people, and the priority of community), and eighteen chapters. So you could take eighteen weeks to go through it with a group. This might feel like a long time, in some groups. However, the chapters are quite short, so you could probably take two chapters per week, and cover the whole book in about nine weeks.

Timmis and Chester say a lot of thought-provoking things. How about:

'Most people are no more likely to enter a church than you or I are to go into a betting shop.'

Or:

'Church is where we feel safe and comfortable. Church is where non-Christians feel embarrassed and awkward.'

If nothing else, this book will make you think about what is essential to church, and what is disposable or tangential.

I've also written a longer review, which can be found at
www.facingthechallenge.org/chester.php