Reclaiming Masculinity
Seven Biblical Principles for Being the Man God Wants You to Be
A positive and biblical vision of what it means to be a man
In a world where masculinity is often associated with toxicity, what does it mean to "be a man"?
In a straightforward and empathetic way, Matt Fuller gets beyond our culture's confusion and puts stereotypes to the side as he mines what the Bible says is distinctive about being a man. He outlines a positive vision of biblical masculinity and shows what that might look like in real life today. Men will be encouraged to be sacrificial when leading, work hard, protect others, and listen to what others want from them.
Whatever your personality and interests—whether you would rather skin a rabbit, read a book, or remodel your house—this book will give you confidence and direction to be the man God wants you to be.
A fantastic gift for sons, grandsons, or godsons, for birthdays, Christmas, baptism, or graduation. It is also a useful discipleship/mentoring resource for men's ministry.
Contents
Introduction: To Be a Man Means…
What, Exactly?
Principle #1: Men and Women Really Are
Different (But Don't Exaggerate)
Principle #2: Take Responsibility
Principle #3: Be Ambitious for God
Principle #4: Use Your Strength to Protect
Principle #5: Display Thoughtful Chivalry
Principle #6: Invest in Friendships
Principle #7: Raise Healthy "Sons"
Conclusion: Progress
Free extras
Specification
| | |
| --- | --- |
| Contributors | Matt Fuller |
| ISBN | 9781784988647 |
| Format | Paperback |
| First published | May 2023 |
| Dimensions | 5.1" x 7.8" x 0.5" |
| Case quantity | 50 |
| Language | English |
| Pages | 176 |
| Publisher | The Good Book Company |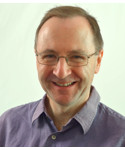 Christopher Ash
This is one of the best Christian books I have read in the past five years. Matt Fuller has the courage to speak to a vital question and to do so with refreshing boldness, enviable clarity, loving warmth, and some delicious humour. His practical pastoral experience breathes through every chapter. Every man—and woman too—will benefit from reading it, and it will make a superb volume for a book group.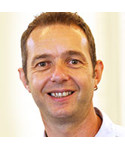 Paul Dale
This is such an important and significant book for our current culture. With superb skill, Matt opens up the Scriptures in a way that engages with and challenges cultural norms. My heart was warmed, my spirit stirred and my mind stretched. It's so relevant for men and women of every stage. I just loved it!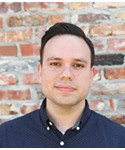 J.A. Medders
This is a radical book—radical because it's biblical. We live in a time when masculinity gets an eye roll and is diluted and blurred, but Matt Fuller gives readers an inviting, full-strength, 4K vision of what it means to be a man who follows the Son of Man.