Just Ask
The Joy of Confident, Bold, Patient, Relentless, Shameless, Dependent, Grateful, Powerful, Expectant Prayer
Making prayer a delight, not a duty.
Prayer can be a struggle. Sometimes we don't think it will make a difference, or we rely on ourselves, or we're just too busy. And even if we do pray regularly, it can feel more like a duty than a delight.
J.D. Greear shows us how prayer was a non-negotiable daily staple in Jesus' life, more essential to him than eating or sleeping, and therefore why we need to pray as well. He shows us how we can enjoy the same source of power as our Lord and the early church when we learn to "just ask" and depend on our heavenly Father as they did.
Giving specific practical tips for getting on with prayer in everyday life, this book leaves readers wanting to pray, rather than just feeling that they ought to.
In his introduction, Pastor J.D. says, "Prayer is not a religious task to accomplish; it's an invitation to lay your burdens down at Jesus' feet, to share your heart with him, and to be with the one in whose presence is the fullness of joy and at whose right hand are pleasures forevermore (Psalm 16 v 11)."
J.D. Greear is the Lead Pastor at Summit Church and former President of the Southern Baptist Convention.
Correction: On pages 89-90, the story about the prayer request for a son's karate tournament should be attributed to John Crist, whose joke it originally was. This citation was in an early draft but was lost during the editing process. It will be reinstated when the book is reprinted.
Contents
Foreword by Paul E. Miller
Introduction
1. Honestly, Does Prayer Really Do Any Good?
2. But Seriously, Why Isn't God Answering Me?
3. Do My Prayers Change God's Mind?
4. How Not to Pray
5. Amazed by God
6. Ask Your Father
7. On Praying for Guidance
8. Conclusion
Free extras
Specification
| | |
| --- | --- |
| Author | J D Greear, Paul Miller |
| ISBN | 9781784986360 |
| Format | Paperback |
| First published | August 2021 |
| Dimensions | 5.3" x 8.5" x 0.5" |
| Case quantity | 28 |
| Language | English |
| Pages | 160 |
| Publisher | The Good Book Company |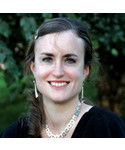 Rebecca McLaughlin
Author, Confronting Christianity
This book is for people like me: prayer weaklings. We've all heard about prayer warriors. Perhaps we even know a few. But it's the prayer weaklings that need help, and this book bent my wobbly knees and helped me cry out to my Father. I hope it helps you too.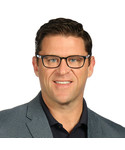 Matt Carter
Lead Pastor, Sagemont Church, Houston, TX
Of all the spiritual disciplines, prayer is often the most neglected. Yet when you look at the Scripture page after page and verse after verse exhorts us to seek the face of God through prayer! What are we missing? What has gone wrong? In this book, J.D. Greear not only provides the answers but gives us a powerful and beautiful path forward to what has become one of the most neglected but desperately needed aspects of our walks with Christ.
Derwin L. Gray
Lead Pastor, Transformation Church, Indian Land, South Carolina; Author, God, Do You Hear Me?
I met J.D. in the late 1990s, and back then he was talking about planting thousands upon thousands of churches around the world so that the gospel could be heard by everyone. And even then, at the foundation of this audacious goal was a deep dependence upon prayer. J.D. is going to teach you how to pray and why we pray, and as you learn to pray, your life will be transformed.
"Well worth reading for your prayer life"
I found "Just Ask" totally relevant, clear, challenging and answered many questions on prayer that I've been looking at over the past year. I heartily recommend this book
"Highly recommended"
I have read it twice and I have been moved more than words can describe.
"Devotional, Practical, and Powerful"
Are you looking for more power in your prayer life? In Just Ask, J. D. Greear shares the joy of confident, bold, patient, relentless, shameless, dependent, grateful, powerful, expectant prayer.

Why Don't We Pray?

In just over 150 pages, Greear gives a defense of prayer as well as a practical guide on how to make your prayers more meaningful. In Part1, Why Don't We Pray, Greear bluntly states that we don't pray because we don't think it will do any good. Using Scripture, he teaches us to pray desperately, boldly, and persistently.

Greear goes on to give five biblical reasons why God may choose not to answer a prayer in the way we wish he would. Interestingly, Greear says that we should not ask that God would "magically" save everyone in Afghanistan. Our prayers are connected to missions and giving and going. Greear encourages us to remember that God's purposes are unchanging, God's plans are unfolding, and our prayers are instrumental.

Devotional, Practical, and Powerful

This book is devotional, practical, and powerful. Whether you are a new Christian learning how to pray or a mature believer looking to reinvigorate your prayer life, this book will be a blessing. The time to pray is now. Our Father in heaven hears, and his name will be hallowed.

I received a media copy of Just Ask and this is my honest review.
"Encouraging and challenging"
Very accessible, highlighting prayer and breaking it down so we can approach God our Father in confidence. Can be read quickly or meditated upon.