Beautifully Distinct
Conversations with Friends on Faith, Life, and Culture
Inspires women to engage with life and culture in a God-honoring way.
How should we listen to, and think in a gospel way about, the ordinary things we come across in modern life? Things we watch, read, eat, and do. There are so many voices saying so many different things that the temptations are to either disengage completely, or find ourselves being influenced more and more by the world.
In this book, godly christian women talk about a range of areas of life and culture. They help us to be thoughtful about films, books, and the media; set out biblical principles for approaching topics such as body image and racism; and encourage us to shape the world around us for Christ—becoming beautifully distinct.
Contributors include Kelly Needham, Jen Wilkin, Erin Davis, Courtney Reissig, Jackie Hill Perry, Dannah Gresh, Jenny Yang, Chelsea Sobolik and Karen Swallow Prior.
Contents
Chapters Include:
Food (Kelly Needham)
Beauty (Jen Wilkin)
Social media (Erin Davis)
Home (Courtney Reissig)
Stories (Jackie Hill Perry)
Body (Dannah Gresh)
Immigration (Jenny Yang)
Work (Chelsea Sobolik)
Literature (Karen Swallow Prior)
Extras
Specification
| | |
| --- | --- |
| Author | Trillia Newbell |
| ISBN | 9781784985219 |
| Format | Paperback |
| First published | June 2020 |
| Dimensions | 5.3" x 8.5" x 0.3" |
| Case quantity | 42 |
| Language | English |
| Pages | 144 |
| Publisher | The Good Book Company |
If it's true that what we chase shapes our race, then how we see the world around us really matters. Beautifully Distinct is a much-needed resource that directs the way we engage with culture as women of God, and I'm grateful to these sisters for lending their wisdom—for such a time as this.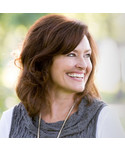 For the busy woman who wants to engage and live a life of biblical significance but feels unprepared, this book is for you! Trillia Newbell has done a wonderful job of recruiting women who can help us evaluate culture and articulate biblical truth as we learn to think, listen and speak to a world that in many ways has lost its mooring. Anchored in Scripture, this book will be a tool you will reference often. No more retreating: it is time for us to engage and be beautifully distinct!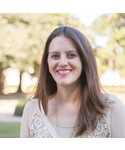 The women who have written in this book know what it means to be in this world but not of it. Through their thoughtful reflections, they demonstrate how our salvation changes not just us, but also the way we relate to the culture around us. These are women I respect and feel privileged to learn from.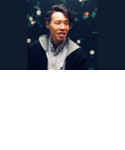 Book Review: Beautifully Distinct by Trillia Newbell
Aaron Lee, Musicgoon, June 2nd 2020
What does it mean to live in this world with Biblical wisdom and confidence? In Beautifully Distinct, edited by Trillia Newbell, you can join the conversation on faith, life, and culture.... continue reading
Book Review: Beautifully Distinct (Edited By Trillia Newbell)
JESVIN JOSE, Bookish!, May 18th 2020
There are many other challenging chapters in the book, especially the ones on race and social media. There is much to learn from the insights of these 'beautifully distinct' women. I was left encouraged and challenged. I agree with Trillia Newbell's introductory note, "Every chapter is insightful, Biblical and practical." I would recommend this book, not just to women, but also to all men. 5/5 stars.... continue reading
"A book every woman should read"
Every part of this book (Being Thoughtful, Listening Well, and Speaking Well) spoke to me, challenging me to be a better person in Christ. To strive, with the help of the Holy Spirit, to be beautifully distinct. Each contributing author shared words of wisdom in a way that resonated with my spirit. A wonderful book that I will definitely read again and again, and will not hesitate to recommend to others.
"By women, for women, helping us live for Christ in the world"
This is a great book about engaging with culture, written by a diverse group of formidable women. It covers a wide range of topics which are all relevant to us today. I love the collaboration, as women share their expertise with the reader to help us to shine like stars in the sky. Some chapters speak specifically into American culture, but even these I found challenging and important. It would be an excellent book to read with a friend or as part of a book group. We need to bring our whole lives under the Lordship of Christ, and this book seeks to help us to do so.