A Brief Theology of Periods (Yes, really)
ebook
An Adventure for the Curious into Bodies, Womanhood, Time, Pain and Purpose—and How to Have a Better Time of the Month
What does the Bible say about periods?
The average woman has 500 periods in her lifetime. And whether yours are mildly annoying, utterly debilitating or emotionally complicated, most of us have at one time or another asked: Why?!
This warm, light-hearted, real, honest and at times surprising book gives a biblical perspective on menstruation, as well as a whole lot more. Beginning with periods, Rachel Jones takes readers on an adventure in theology, weaving together wide-ranging reflections on the nature of our bodies, the passing of time, the purpose of pain, and the meaning of life.
One thing is for sure: you've never read a Christian book quite like this one.
Whether you're in need of hope and help, or are just downright curious, you'll be refreshed and encouraged by this book. As Rachel puts it, "Whoever you are, my aim is that you reach the end of this book celebrating who God has made you, how God has saved you, and the fact that he speaks liberating and positive truth into all of life's experiences (even periods)".
Rachel Jones is a Bible teacher, editor at The Good Book Company, conference speaker and award-winning author.
A free 'host guide' containing Bible studies and discussion guides is available as a downloadable PDF for those who want to discuss this subject more widely in small groups.
Contents
Intro: So Many Reasons
1. So Much Potential
2. So Much Pain
3. So Much Mess
4. So Many Feelings
5. So Little Time
Outro: Nothing but the Blood
Q+A section
Specification
| | |
| --- | --- |
| Author | Rachel Jones |
| ISBN | 9781784986223 |
| Format | eBook |
| First published | May 2021 |
| Case quantity | 50 |
| Language | English |
| Pages | 128 |
| Publisher | The Good Book Company |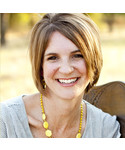 Jen Wilkin
Author, None Like Him and Ten Words to Live By
One of my favorite scenes in the Gospels is when Jesus explains salvation to Nicodemus. Without a hint of awkwardness or hesitation, he employs the metaphor of female reproduction: womb, water, and blood. Yet, in the church today, the female reproductive cycle is still regarded as taboo to speak of, let alone to ponder in relation to our faith. I'm deeply grateful that Rachel Jones has endeavored to dignify what God has architected and to help us consider what we might learn from that design. As the prevailing culture dismantles the categories of male and female before our eyes, Rachel shows us how precious the gift of our female biology is, and all the more for the theology it illustrates.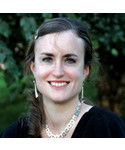 Rebecca McLaughlin
Author, Confronting Christianity; Co-founder, Vocable Communications
Most Christians throughout history—regardless of time or culture—have had one oft-neglected thing in common: periods. In this energetic and helpful book, Rachel Jones thinks theologically about the
quiet drumbeat of female experience and orients us toward God in the midst of things that might feel painful, shameful, or emotionally charged. Whether periods play a big part in your life or no part at
all, you will find biblical wisdom in this book that will help you navigate your own experiences or support those you love in theirs.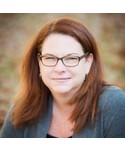 Wendy Alsup
Author, Companions in Suffering and Is the Bible Good for Women?
I cried in my office when I read the opening pages of Rachel's book. She described a narrative that had dominated my life, though I had stuffed it down deep in my psyche in the file of things you endure without thought. From huddling in misery at a youth sleepover because my cramps were so bad I couldn't unfurl to my last multi-week periods in my forties that only stopped with a hysterectomy, my cycle dominated my days for thirty years. Rachel reminds us that our periods are not separate from our spiritual life. Our cycles cannot be separated from our person or the Spirit who indwells us. She offers a theology of a woman's body from Scripture that is thought-provoking and practical. Our bodies matter!