Born Again This Way
ebook
Coming out, coming to faith, and what comes next
A rich portrayal of living faithfully and happily as a Christian with same-sex attraction that paints a compelling picture of discipleship for every believer.
As a Christian who experiences same-sex attraction, is it possible to live a life that's both faithful and fulfiling? Rachel Gilson wants to show you that it is and that it's not just a case of limping to the finish line, it's possible to run the race with joy.
In this powerful and personal book, she describes her own unexpected journey of coming out and coming to faith... and what came next. As she does so, she addresses many of the questions that Christians living with same-sex attraction are wrestling with: Am I consigned to a life of loneliness? How do I navigate my friendships? Will my desires ever change? Is there some greater purpose to all this? What comes next, and next, and next?
Drawing on insights from the Bible and the experiences of others, Born Again This Way provides assurance and encouragement for Christians with same-sex attraction, and paints a compelling picture of discipleship for every believer.
Whatever your sexuality, this book is an inspiring testimony of how a life submitted to Jesus will be fulfilling and fruitful, but not always in the ways we might expect.
Contents
Welcome
1. Unexpected Birth
2. Unexpected Vision
3. Unexpected Options
4. Unexpected Ministry
5. Unexpected Relationships
6. Unexpected Marriage
7. Unexpected Celibacy
8. Unexpected Blessing
9. Unexpected Identity
Epilogue
Specification
| | |
| --- | --- |
| Author | Rachel Gilson |
| ISBN | 9781784985103 |
| Format | Digital Download |
| First published | March 2020 |
| Language | English |
| Pages | 160 |
| Publisher | The Good Book Company |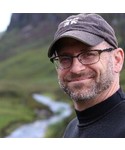 I thank God for Rachel Gilson. She has written a book that is both a biblically faithful and a very personal explanation of and rationale for what the Bible says about human sexuality. She writes to all of us, but especially to those who deal with the pain and confusion of same-sex attraction and sexual dysphoria. She knows this pain from the inside. So while she addresses these issues with theological carefulness, she does so with tremendous compassion, helping us to see that God's design for sexuality really is very good, merciful news.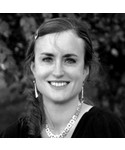 This is a brilliant book by a remarkable writer with an astonishing story and a decade of theological training. It offers no glib before-and-after narrative, but is a practical guide for sinners—same-sex attracted and otherwise—who dare to believe that Jesus is the best lover. I wish I could have given it to my younger self.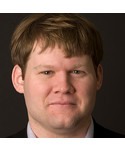 This book is worth reading just to learn about and rejoice in God's work through Rachel. But the book offers so much more, with rich biblical reflection on identity, marriage, singleness, romance, friendship, and more. Rachel's honesty and clarity make this book useful for sharing in so many diverse contexts, whether you're wanting to investigate Jesus and his gospel or you're leading in the church.
"Exceptional!"
(Review written for 'Born Again This Way')
https://jesvinjose.home.blog/2020/02/27/book-review-born-again-this-way-by-rachel-gilson/