The Five Solas: These truths alone
Why the Reformation Solas are essential for our faith today
Six studies that introduce each of the Five Solas of the Reformation and connect them with our faith today
Part of the Good Book Guides series.
500 years ago the Reformation transformed Europe by the rediscovery of five key Bible truths. Summarized as the Five Solas, they set the church on a renewed path of faithfulness.
Many Christians today are once more ignorant of the Five Solas. This Good Book Guide helps us rediscover these essential Reformation teachings and connect them to our faith today.
Special offer: receive a free poster of the Five Solas when you buy this Good Book Guide, or when you buy 90 Days in Genesis, Exodus, Psalms, Galatians - a 90-day devotional exploring God's word with the Reformers.
Contents
1. Sola Scriptura: by Scripture alone
2. Solus Christus: by Christ alone
3. Sola Gratia: by grace alone
4. Sola Fide: by faith alone
5. Soli Deo Gloria: glory to God alone
6. (Summary session)
Free extras
Specification
| | |
| --- | --- |
| Author | Jason Helopoulos |
| ISBN | 9781784981501 |
| Format | Paperback |
| First published | January 2017 |
| Dimensions | 5.5" x 8.3" x 0.2" |
| Print size | 9pt |
| Case quantity | 120 |
| Language | English |
| Pages | 80 |
| No. of studies | 6 |
| Publisher | The Good Book Company |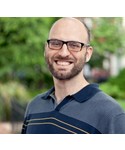 I can think of few truths more precious and foundational for the Christian life than the five biblical solas of the Reformation. This guide will help you lay those foundations with your church or small group. A great resource!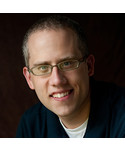 We've used Good Book Guides in our small group before, and I hope many churches will use these six lessons for personal and corporate study. With the 500th anniversary upon us, Christians all over the world will be looking to study the five Solas of the Reformation. This excellent Bible study is a great place to start. Jason's questions get to the heart of the matter, and the material for leaders succinctly summarizes these great Reformation truths.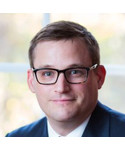 Jason Helopoulos does every small group and Bible study leader a favor with this study guide. The five solas are a treasure of grace to all believers, whether they realize it or not, and Jason's guide walks the reader through each of these wonderful doctrines in a way that is clear, easy-to-use, biblically rich, and pastorally sensitive. Don't relegate these teachings to the seminary classroom. Get them in front of your small group as soon as possible.
"A well written guide worth using"
We've been using this as a home group and have found it very helpful. As the themes are mostly familiar to us as a gospel-focused church, I was concerned that it might sometimes be less helpful but, on the contrary, these are things you can't dig too deeply into or remind yourself of too often, great stuff. Using both an OT and NT passage for each study also works very well and ties Scripture together in a very helpful way. All in all, excellent stuff.
"Good resource"
A good resource that enables exploration of the five solas and the their importance within the Reformed Tradition
"An excellent resource for learning and to make you think "
I have been using this book with a small group of Christian adults who were unacquainted with the concept of The Five Solas. It has led us to look at the history of our church and faith and to get a new angle on our heritage. There is so much material in the book that we have needed to be very selective so as to see the wood for the trees but this has helped to feed both our curiosity and our faith. A good resource but not for the faint hearted nor the new Christian.
"Good resource"
We are using this as our Lent book in the Home Group. We are a well established group. It has proved a great resource and made us examine the fundamental truths of our faith and consider how they apply to us in our daily walk. There's so much information and questions to look at that it really requires the participants to have looked at it before meeting together so that we can discuss the key issues and their application. Use it and it will help you grow.
"Awesome and Grateful."
Perfect for the elderly Lunch Club we run at Church. We love to do different themes to keep the interest going. This will give us a great course that we will break up into eight weeks. The message in this will be so foundational and a solid foundation on which they can continue to build on. This book and chart will give us tremendous opportunity to share great truths and we are so pleased that this as been produced. Thank you for all your good work and living up to your name.