Eric says please
A fun, rhyming storybook that introduces young children to the biblical concept of dependency on God
Part of the Eric Says series.
WATCH THE DRAMATIZED READING AND TRAILER
Eric's day at school gets worse and worse as he refuses any help. Then Grandpa tells Eric that we should always be ready to ask for help - from family, friends, teachers - and especially from God himself.
Instead of relying on themselves, children will learn to depend on God, who loves to answer the prayers of those who ask humbly and graciously for his help.
Dai Hankey is a Welsh church-planting pastor who's also a DJ and rapper. The "Eric says…" books use his rapping gifts to create fun, punchy stories that young children will love to listen to.
Combined with stunning artwork by Xavier Bonet, Eric says please will quickly become a firm favorite with young children.
Can be read to children 3-5 years old, or by children 6-8 years old.
Teach children gratitude and repentance with the other books in the series: Eric says thanks and Eric says sorry
Free extras
Specification
| | |
| --- | --- |
| Age range: | 4 - 7 |
| Contributors | Dai Hankey, Xavier Bonet |
| ISBN | 9781910307540 |
| Format | Paperback |
| First published | September 2017 |
| Dimensions | 11.5" x 8.7" x 0.2" |
| Case quantity | 60 |
| Language | English |
| Pages | 32 |
| Publisher | The Good Book Company |
Other information
Dai Hankey is also the author of The Hard Corps and A Man's Greatest Challenge.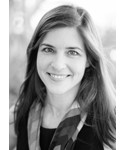 Gloria Furman
Author of Treasuring Christ When Your Hands Are Full and The Pastor's Wife
The message of "Eric Says Please" is easy to read aloud to little kids, yet challenging for us big kids to apply. Great book for teaching the kids (and their parents!) to depend on the Lord for help.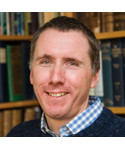 Tim Chester
Crosslands Training; Author of Enjoying God
With words you'll enjoy reading aloud and pictures that will make you chuckle, Dai and Xavier teach us one of the most important lessons in life—we need help.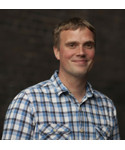 Gavin Calver
CEO, Evangelical Alliance
A wonderful story about our need to rely on God, not ourselves, and the truth that He is always ready to hear our prayers even when we mess up.
"Perfect for bedtime reading"
Rachel Ridler, Mum on a Mission, September 17th 2017
I think the story is very clever, as it uses Eric's real life to link in with God. The metaphor is not forced, but just really clear for younger children to understand. I love the way that Eric prays at the end with his Grandpa and then the answer to prayer is shown. This has really helped my son to understand how God answers prayer through the normal everyday things.... continue reading