Eric says thanks
A fun, rhyming storybook that introduces young children to the biblical concept of gratitude.
Part of the Eric Says series.
Watch the dramatized reading
"What a little cracker of a book this is. Kids will love it."
Mez McConnell
20schemes
Eric is so blessed by his tasty toast that he just has to say "thanks!" But who should he thank?
Join Eric as he embarks upon an epic adventure of gratitude that takes him all the way to the giver of all good gifts!
In this fun, rhyming storybook, children will learn to be grateful, giving thanks to God for all his blessings.
Dai Hankey is a Welsh church-planting pastor who's also a DJ and rapper. Dai's first book for children uses his rapping gifts to create a fun, punchy story that young children will love to listen to.
Combined with stunning new artwork by Xavier Bonet, Eric says thanks will quickly become a firm favorite with young children.
Teach children repentance and dependence with the other books in the series: Eric says sorry and Eric says please
Free extras
Specification
| | |
| --- | --- |
| Age range: | 4 - 7 |
| Contributors | Dai Hankey, Xavier Bonet |
| ISBN | 9781910307533 |
| Format | Paperback |
| First published | February 2016 |
| Dimensions | 11.4" x 8.7" x 0.2" |
| Case quantity | 40 |
| Language | English |
| Pages | 32 |
| Publisher | The Good Book Company |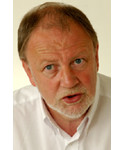 Ian Fry
Families pastor and former Director of Youth and Children's Ministry at Oak Hill College
Children love repetition and rhyme. That's why they never tire of singing about those wheels on the bus going round and round. Dai Hankey's superb book on thankfulness to God keys into this. Its brilliant use of rap is sure to be a winner with the young. Whether you're a parent, a children's worker or a pastor wondering how to do something different for children in the service here is a great resource.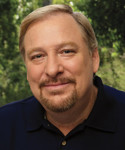 Rick Warren
New York Times best-selling author, The Purpose Driven Life; Pastor, Saddleback Church
Research has proven that gratitude is the healthiest human emotion. Kids who grow up grateful end up being great adults, and here's a simple tool to teach it to your children.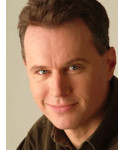 Colin Buchanan
Christian Children's Recording artist and author, Sydney, Australia
The Lord instructs us to teach our kids "in the way". Get comfy, open this book with your kids and together embark on a delightful journey of discovery.  It all starts with a humble piece of toast as Eric traces his way along a fun, rhyming path of thankfulness all the way to our generous God, his word - and a timely invitation for us all to join Eric in thanking God for his many good gifts.  I've got a feeling Eric could start something quite lovely in lots of little - and big - lives!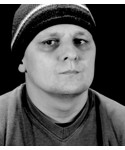 A dangerous new children's book…
Mez McConnell, 20schemes, February 3rd 2016
What a little cracker of a book this is. Kids will love it. Even big (sort of) kids like this will love it. Get on it. Outstanding. Loved it. 5 stars.... continue reading
"A delight to read aloud"
Robin Ham, That Happy Certainty, April 11th 2016
It's brilliant to have children's books that emphasise the importance of saying 'thank you', but that also, crucially, introduce us to the generous God from whom we have received every good thing we have.... continue reading
"Excellent"
Our kids love this series of books. We split the story up over a few nights and they were asking to read the next part. Good stories with key biblical concepts.
"Great Read"
I bought this for my 3 year old son and he absolutely loves to read it. The rhyming is great and he is gaining an understanding of the morals behind the story. A regular bed time read.
"Excellent"
Was recommended this by a friend for use as part of a children's talk for our Harvest Service. Went down a treat! I would recommend the other two as well!
"Great rhyming story"
My daughter loves all the Eric books and so do we! This book is lovely to read as it is rhyming and teaches the simple but important truth that all good gifts come from God and we should thank him. Great for 3 - 6 year olds
"Best sermon ever!"
I bought this book along with Eric says Sorry and Eric says Please to read to my 3 year old grandson. He took in every word with big wide eyes. So simple, such fun and what a way to present the truth of God's Word. I have read them to my friends (middle aged), to many many elderly folks that I visit and I have bought extra copies for babies. The illustrations are fantastic and the rhyme and use of language are admirable. A sermon for all ages!
"Delightful story"
There are three books in this Eric says series which are all in rhyme making it enjoyable for those reading and listening to the story! Eric says thanks, tells about Eric saying thanks for his toast and discovering how it's made and those involved in the process and ultimately thanking God!
"Excellent"
My 2 year old son loves this book, and often asks for it. The combination of "where does stuff come from?", great illustrations and a light hearted story are really good. The best thing is it ends in thanking God for everything. The end game and prayer also focus on thanking God for things we see around us and Jesus' death on the Cross.
"An amazing Resource"
This is a superb book for encouraging young (and old!) to be thankful for the good things in life. The story follows young Eric, as he traces back the origins of his breakfast toast, meeting characters along the way, who all point him to the good provision of our Father God! Great for the family, school or church use!
"Fun"
My kids love this - its a really excellent story that focuses their mind on God's provision.
"Great for granddaughter"
Bought this and Eric says Sorry. Both very good and the story brings Eric to the point of realising that God is who we need to thank. Loses a star purely because the colours of the illustrations are a bit grey. Do get brighter.