Jesus and the Lions' Den
A true story about how Daniel points us to Jesus
Helps children to see the gospel heart of the whole Bible as they discover how Daniel points to Jesus
The story of Daniel and the Lions' Den teaches children many things... It teaches them about praying; it teaches them about Daniel's faithfulness to God, and God's faithfulness to Daniel; and it teaches them that God is the real king of everyone everywhere.
But if you peel back another layer, you'll see that like the rest of the Old Testament, it also points to Jesus.
This stunningly-illustrated retelling of Daniel and the lions' den helps children to see Jesus in the story of Daniel. It challenges children to spot the 'Jesus moments' by looking out for the hidden lion symbols. It goes on to explain the parallels between Jesus and Daniel, so that children can see the gospel heart of the whole Bible.
A great gift for children aged 3-6.
Extras
Specification
| | |
| --- | --- |
| Age range: | 3 - 6 |
| Author | Alison Mitchell, Catalina Echeverri |
| ISBN | 9781784984335 |
| Format | Hardback |
| First published | September 2019 |
| Dimensions | 8.7" x 10.2" x 0.4" |
| Case quantity | 38 |
| Language | English |
| Pages | 32 |
| Publisher | The Good Book Company |
Other information
Part of the award-winning Tales That Tell The Truth series.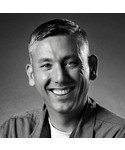 Alison has written an outstanding book to help children (and adults too) understand how Jesus is the hero of every story in the Bible. The title tells the whole tale, "Jesus and the Lions' Den." With the signature illustrations that we've come to expect from Catalina, this story comes to life to show how Jesus is the King of everyone everywhere.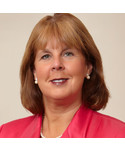 "Jesus and the Lions' Den" is a delightful story that makes a beeline to Christ from the teachings of the Old Testament. Alison Mitchell carefully and cleverly ties Daniel's life story to Jesus moments that will serve to help her young readers grasp the exciting truth of the gospel.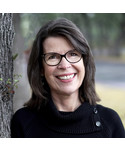 The Bible tells one grand story about Jesus. "Jesus and the Lions' Den" promises to stir your child's heart in the discovery of this truth. Alison Mitchell knows God and she knows kids.