The Adventure of Christmas
ebook
A journey through Advent for the whole family
Easy-to-use Advent devotional that the whole family can enjoy together.
These simple 10-minute family devotions for Advent, with graphic-novel-style illustrations, explore the Gospel accounts of the first Christmas in an engaging way, and will help families keep Christ at the heart of their celebrations.
With all the Bible passages and questions already laid out, you can lead these devotions without needing any extra time to prepare, making family devotional time an achievable joy, not an unrealistic burden. There are different sets of questions for 3-4s, 5-7s, 7-12s, teens and even parents, so the whole family can enjoy looking at the Bible together.
There is an accompanying Advent Calendar available for purchase, complete with stickers.
Written by Ed Drew, author of the popular The Wonder of Easter and Meals with Jesus and the founder of Faith in Kids, a charity supporting children's-ministry workers and parents as they help children engage with Jesus through the pages of Scripture.
For inspiration on leading family Bible times, you can watch Ed's 5 Top Tips video below in the "Free extras" section. It can also be downloaded and used in your children's ministry group or church services.
Free extras
Specification
| | |
| --- | --- |
| Age range: | 3 - 12 |
| Contributors | Ed Drew, Alex Webb-Peploe |
| ISBN | 9781784986537 |
| Format | eBook |
| First published | October 2021 |
| Case quantity | 50 |
| Language | English |
| Publisher | The Good Book Company |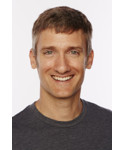 Randall Goodgame
Singer-songwriter, Slugs & Bugs music
Endorsement written for The Adventure of Christmas
The Adventure of Christmas is a remarkable achievement. With captivating illustrations and a simple but compelling approach to storytelling, Ed Drew has written an inspiring Advent devotional, grace-filled and truth-soaked and entirely approachable. Each page from the Christmas story comes to life, and the questions and activities are thoughtful but not over-burdensome. I'm so grateful for this new doorway into Advent season with my family.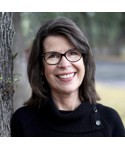 Barbara Reaoch
Director, Children's Division, Bible Study Fellowship
Endorsement written for The Adventure of Christmas
What do our kids need this Christmas? More than anything they need to know and love God. Ed Drew helps make discipling our family easier—no matter what the age range! is truly the gift that keeps on giving.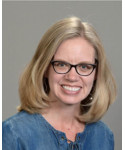 Cheryce Berg
Director of Children's Ministries, College Church, Wheaton
Endorsement written for The Adventure of Christmas
When you take a journey with children, you pack for every possibility. This devotional does just that as it walks families through the unchangeable map of Advent with questions and activities to engage even the most restless traveler.
"A real gift for making family Bible time easy"
(Review written for 'The Adventure of Christmas')
Our family is using this for Advent 2021, and we (4, 7, 42 and 42) are loving it. It's just the right length for young ones to stick with, and having questions aimed at different ages means we all get something out of it, and can share Bible time together.

The format is easy, and requires minimal preparation (also useful for tired parents trying to cram in Bible time as part of the bedtime routine!), but there is also flexibility so we can do as much or as little as we think they can manage on any given day. We sometimes do the suggested activities, which make it more interactive and fun, but if time is short we can just have the reading and questions and pray.

We find it works really well with the advent calendar, too.

We were fans with Ed Drew's Easter devotional for families, and this is just as good. This will not be the only year we use it, I'm sure!
"Great biblical truths, manageable for the whole family."
(Review written for 'The Adventure of Christmas')
Clear, biblical, and easy to do with a variety of ages, with helpful suggestions for each age. A good length to be able to actually manage each day. My 3 year old, 5 year old and my husband and myself all get something out of it each day.
"Fantastic!"
(Review written for 'The Adventure of Christmas')
We've started our adventure early (school and shops have been full of Santa and presents for ages, so we wanted to get in with the real Christmas!), and we are really enjoying it! The studies are brief but full of truth and helpful application for all of us - our kids are 5, 8, 10 and 12, and all get something out of this. As parents we are being refreshed in the joy of Christmas too. The activities are really good - the kids loved making biscuit eyeballs to remind them that Luke used eyewitness testimony, so we can trust what we read! We would recommend this to any family.
"Amazing option for families"
(Review written for 'The Adventure of Christmas')
I'm always looking for good family devotionals to read through the advent season and this one is definitely one to add to the list!

Drew has created a wonderful option for families with children of all ages. He structures the book with twenty five chapters that follow the advent calendar. Prior to starting the chapters, he provides some great additions for parents to make the most of the devotional:

- Before You Begin: this is Drew's introduction that provides a few instructions but mostly encouragement for parents to share the Gospel story with their children during the advent season.

- Top Tips: Drew provides several pieces of advice in order for families of all backgrounds and schedules to utilize the devotional to its fullest based on their specific needs.

- Outline: this section includes a concise view of the specific scriptures, titles and key words discussed for each chapter. The book includes a fun sticker calendar as well and provides instructions for using this.

The specific chapters are so engaging and captivating! Each chapter is structured exactly the same for consistency and includes the following sections:

- Where are we going today?

- Pray

- Ask a quick question

- Today's Story

- Scripture Reference

- Questions: this section includes a question for each age group - 3s & 4s; 5-7s; over 7s; teens

- Think and Pray

- Optional Extras

Each chapter also includes modern, comic like illustrations. There is really only one, small illustration per chapter, so it will not do much to keep the attention of younger children.

Ultimately, this is a wonderful option for families to discover or review the beautiful story of Jesus' birth. By including questions for specific age groups of children, Drew allowed for incredible discussion within families.

I received a copy of this book from The Good Book Company in exchange for an honest review.