Truth For Life - Volume 1
ebook
365 Daily Devotions
A year of gospel-saturated daily devotions from renowned Bible teacher Alistair Begg.
Start with the gospel each and every day with this one-year devotional by renowned Bible teacher Alistair Begg.
We all need to be reminded of the truth that anchors our life and excites and equips us to live for Christ. Reflecting on a short passage each day, Alistair spans the Scriptures to show us the greatness and grace of God, and to thrill our hearts to live as His children. His clear, faithful exposition and thoughtful application mean that this resource will both engage your mind and stir your heart.
Each day includes prompts to apply what you've read, a related Bible text to enjoy, and a plan for reading through the whole of the Scriptures in a year. The hardback cover and ribbon marker make this a wonderful gift.
Alistair Begg is the Bible teacher of Truth For Life ministry. His is one of the most recognizable Christian voices on the radio today. This resource delivers his warm, faithful teaching in the form of concise daily devotions. Alistair grew up and ministered in Scotland before moving to Ohio, where he is the Senior Pastor of Parkside Church in Chagrin Falls.
Specification
| | |
| --- | --- |
| Contributors | Alistair Begg |
| ISBN | 9781784985868 |
| Format | eBook |
| First published | November 2021 |
| Case quantity | 50 |
| Language | English |
| Publisher | The Good Book Company |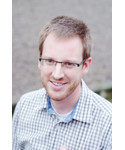 Tim Challies
Blogger
If you are looking for wise and perceptive guidance to help you see and experience the deep impact of God's words in Scripture, you will love this devotional. Each day's reflection is a gem, focusing the light of the chosen Scripture text onto our thinking, our affections and our behaviour. I cannot imagine it being read without benefit!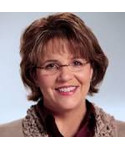 Nancy Guthrie
Bible teacher and author of the Seeing Jesus in the Old Testament series
In this rich resource, Alistair Begg provides what we've come to expect from him—solid biblical truth presented with clarity, winsomeness, and a focus on the person and work of Christ.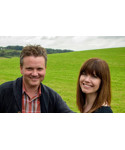 Keith and Kristyn Getty
Hymnwriters; Authors, Sing!
These devotions will help you praise when you are celebrating, will comfort you when you are struggling, will encourage you when you are doubting, and will be a balm when you are hurting. Each day, Alistair points to the glory and goodness of God as He reveals Himself to us in His word. Whoever you are, there is rich treasure for you in this book.
"A book of wisdom"
(Review written for 'Truth for Life - Volume 1')
This isn't a light-hearted- make-you-feel-good devotional. This is truth that focuses on God, leads you to God, and keeps you in God's Word. Outstanding!
"Stunning Gift Edition"
(Review written for 'Truth For Life - Volume 1')
Alistair Begg has written a really encouraging, applicable devotional that has a simple main point and some verses to read. The Bible in a Year plan inclusion at the bottom of each page is also really helpful so that you can follow along with something extra if you would like. This new gift edition is stunning, with a lovely imitation leather cover and page marker which makes it a brilliant gift for a friend (or yourself!).
"What treasure"
(Review written for 'Truth for Life - Volume 1')
Love these books: they are insightful, loving, challenging, encouraging, inspiring, readable, just right length each morning to get the brain engaged with God and delving into the relevant passage.
"Apt title"
(Review written for 'Truth for Life - Volume 1')
'Truth for life' is a perfect title for this book. It is thoroughly grounded in scripture, with a short opening Bible text (2-3 verses) followed by Alistair's helpful and encouraging insights into how God's Word speaks truth into every aspect of our lives. There is then a longer passage of scripture to read following Alistair's devotional. I would encourage everyone to take the extra few minutes to read the longer passage because Alistair's commentary provides the context and application of the passage before you read it!
"Conviction, compassion, challenge"
(Review written for 'Truth for Life - Volume 1')
From the moment I opened this book, I knew God was taking me deeper in my walk. Alistair Begg is anointed in getting to the heart of each scripture. In his own inimitable way, he pulls out the truths of the word in each daily scripture bringing conviction, compassion, and challenge to the reader. This is my new favorite companion in my daily time in Bible study, communion with the Lord, and walking it out!
"A devotional with substance."
This isn't just a little watered-down devotional. It is packed with Scripture, truth and thought-provoking things. I can almost hear Begg as I read it. I have always been blessed by his teachings, and now this devotional is even more a blessing.
"Just what I wanted and needed"
(Review written for 'Truth for Life')
After using a Daily Bible and Prayer notes devotional over the past few years, I was on the lookout for something deeper, challenging and uncompromising. I found all these in Alistair Begg's new book. Absolutely delighted with this and the swift delivery of said item. I cannot recommend both more highly.
"Definitely worth reading"
(Review written for 'Truth for Life')
A superb book that is inspirational and full of biblical wisdom. This has encouraged me to delve into scripture each day and what's more it's reusable!
"A very good read"
(Review written for 'Truth for Life')
I bought this book for my wife and she is really enjoying it 'a very good read'
"Encouraging and challenging"
(Review written for 'Truth for Life')
Great book for daily reading. Great for encouraging at start of day. Also manages to challenge you for the day ahead.
Only drawback is the print is very small.