Explore (Oct-Dec 2017)
For your daily walk with God
Ninety-two dated and numbered daily Bible readings to help you understand the Word of God.
Ninety-two dated and numbered daily Bible readings to help you understand clearly the message and challenge of the Word of God. Explore runs from October to December 2017.
Most Christians are hungry for God to speak to them, but when it comes to reading the Bible, it can sometimes feel more like eating your greens; good for us, but a bit of a struggle. Surely it shouldn't be like this?
Explore works through the Bible a section at a time and helps you to discover for yourself the heart of God's message. It gets you really studying Scripture, pointing you to the text for answers. It also has sections that invite you to reflect on, apply and pray through what you've read.
Developing a habit of daily Bible reading and prayer ensures we feed regularly on God's magnificent truth and are strengthened for the ups and downs of every day life.
In this issue there are studies on John (Josh Moody); Leviticus (Marcus Nodder); Psalms; 2 Corinthians (Jason Roach) & Job (Frank Price).
Specification
| | |
| --- | --- |
| Author | Carl Laferton |
| ISBN | 9781784982355 |
| Format | Saddle stitch |
| First published | 2017 |
| Dimensions | 5.8" x 8.3" x 0.2" |
| Language | English |
| Pages | 96 |
| Publisher | The Good Book Company |
If you want reliable guides to lead you, with a light but faithful touch, as you work through and apply chunks of Scripture in your own life, there's no need to look any further than this wonderful series.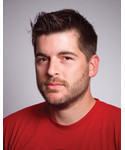 A trustworthy and convenient tool for helping people to dig into the Scriptures themselves.
Reliable, faithful and accessible. Fantastic for anyone who wants to get started in spending regular time in God's Word.
"spiritual breakfast"
(Review written for 'Explore - 1 year subscription')
For me, this starts the day well and encourages me to read the whole of the Bible bit by bit and to feed my soul. I like to have a good variety of writers to give me differing angles of commentary on God's wonderful truth.
"A great habit!"
(Review written for 'Explore - 1 year subscription')
Explore has become my 'daily bread', first thing every morning. Each bite-sized lesson is wonderfully cross referenced between testaments and prophecies demonstrating the power and fulfilment of Our Lord God's Word and enabling me to truly know Him and grow as a Christian.
"always helpful"
(Review written for 'Explore - 1 year subscription')
I have been using Explore for some years now. Sometimes I have got tired of a scheme and wanted to break out and do my own thing for a bit, but this has not happened with Explore. There is a variety of writers and they are all good at keeping the amounts to take in manageable and profitable, with sound applications. I have a number of friends who also use Explore and we are often able to apply what we have read in the morning to situations around us.
I have also found the studies useful for sharing with my church's ladies' group. In our meetings we want to spend time catching up with each other and having some time to pray, but, many, especially young mums, like to include some Bible study, too, and these studies give manageable amounts for that situation. Often group Bible study notes assume an uninterrupted hour or so, and that we do not have!
I would recommend Explore to those young or old in the faith.
"As I read first thing in the morning,it gives me plenty of food for thought for the rest ofthe day."
I have been using the Explore booklets for quite some time& find them excellent.I really look forward to getting them in the post.
"Excellent Daily Notes"
(Review written for 'Explore - 1 year subscription')
Really great for encouraging me to daily connect with Gods word.