Gospel Shaped Worship Leader's Guide
ebook
The Gospel Coalition Curriculum
Leader's Guide for the Worship track of Gospel Shaped Church from The Gospel Coalition, exploring how a church should be a worshiping community.
Part of the Gospel Shaped Church series.
Gospel Shaped Church is a curriculum from The Gospel Coalition that will help whole congregations pause and think carefully and prayerfully about the kind of church they are called to be.
This seven-week whole-church curriculum explores what it means to be a worshiping community. The Leader's Guide contains everything you need to lead this flexible course.
Christians are people who have discovered that the one true object of our worship is the God who has revealed himself in and through Jesus Christ. For most believers, worship is what happens for an hour on Sunday morning as we sing and pray together. But the Bible reveals a much bigger vision for what worship really is and how it should shape our lives.
So what exactly is worship? What should we be doing when we meet together for "church" on Sundays? And how does that connect with what we do the rest of the week? As we search the scriptures together we will discover that true worship is more than this—it is to encompass the whole of life. This engaging and flexible resource will challenge us to worship God every day of the week, with all our heart, mind, soul and strength.
This flexible resource will train your whole church through teaching, preaching, daily reading and small-group Bible study and discussion—or any combination of those elements. The overall aim is that your church will embark on a journey to discover the kind of people they should be as they are shaped by the gospel of Jesus Christ.
Works alongside the Gospel Shaped Worship DVD and the Gospel Shaped Worship Handbook for use by church members.
Free extras
Specification
| | |
| --- | --- |
| Contributors | Jared C. Wilson |
| ISBN | 9781910307915 |
| Format | eBook |
| First published | April 2015 |
| Language | English |
| No. of studies | 7 |
| Publisher | The Good Book Company |
Other information
"Churches called into existence by the gospel should also be shaped by the gospel in their everyday life."
- Don Carson and Tim Keller
This is part of the five-track Gospel Shaped Church curriculum developed with The Gospel Coalition from its ministry aims. The full range is:
• Gospel Shaped Worship
• Gospel Shaped Outreach
• Gospel Shaped Living
• Gospel Shaped Work
• Gospel Shaped Mercy
"The Gospel Coalition believes in the priority of the local church, and that the local church is the best place to discuss these five ministry drivers and decide how to integrate them into life and mission. So, while being clear on the biblical principles, these resources give space to consider what a genuine expression of a gospel-shaped church looks like for you in the place God has put you, and with the people he has gathered into fellowship with you."
- Don Carson and Tim Keller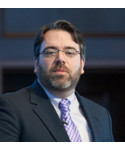 John Mark Yeats
Dean, Midwestern Baptist Theological Seminary
Endorsement written for Gospel Shaped Worship Leader's Guide
Gospel Shaped Worship artfully dismantles our destructive and misplaced ideas about worship while turning our attention to what Scripture actually says. The study incorporates solid instruction and thoughtful interaction that weds together personal devotion, small-group Bible study and Sunday Morning preaching in a way that highlights the beauty of the local church.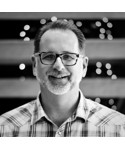 Dave Harvey
Pastor of Preaching, Four Oaks Church, Tallahassee, FL
Endorsement written for Gospel Shaped Worship Leader's Guide
Since all of life is worship, this Gospel-Centered Worship curriculum by Jared Wilson sings with significance. Using his skill at simplifying the complex, Jared communicates the heart of worship through the heart of a pastor – simply, lovingly, creatively, accessibly.  Any pastor, church or Bible study group wanting to understand how the Savior's finished work connects to our daily worship has now found a suitable and substantive resource to connect the dots.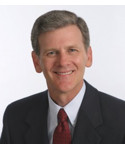 Bryan Chapell
Senior Pastor, Grace Presbyterian Church, Peoria, IL, Former Chancellor of Covenant Theological Seminary in St. Louis, MO
Endorsement written for Gospel Shaped Worship Leader's Guide
In Gospel Shaped Worship, Jared Wilson offers us a very helpful way to consider how our lives, as well as our church services, can be shaped, enriched and empowered by the gospel of grace.
"Useful Material/ important subject"
(Review written for 'Gospel Shaped Worship Leader's Guide')
We've found this course helpful for the church, the presentation is well done, the material is faithfully Biblical, though the discussion questions sometimes need help to get them going.