All about Christmas
Over 100 Amazing Facts behind the Christmas Story
Kids 7-10 will love this fun and fascinating book bursting with facts about Christmas and colorful photography.
Bursting with colorful photography, this essential reference guide helps curious young minds check out the facts behind the very first Christmas, as well as enjoy fun stories about the way Christmas is celebrated around the world.
Inside the pages of All about Christmas, you'll find:
- engaging content suitable for children aged 7-10,
- colorful photography with clear text in bite-sized "fact file" chunks of information to encourage and inform even reluctant readers
- punchy facts providing at-a-glance information
- hardback format, making it the perfect gift
- perfect for Homeschool Co-ops
Go back in time and explore fascinating facts about the Roman civilization at the time of Jesus' birth, what the life of a shepherd was like, and how far Mary and Joseph traveled to get to Bethlehem. Plus, have fun checking out why Germans hide pickles and why Icelandic children leave their shoes on the window sill on Christmas Eve!
Children will learn that the Christmas story is rooted in real places, real people and real historic events, so they can be confident that it is fact, not fiction.
Written by award-winning author Alison Mitchell, whose previous books include Jesus and the Lion's Den and The One O'Clock Miracle, and Andre Parker, co-creator of Seek And Find Old Testament Stories and Seek and Find New Testament Stories.
Contents
Introduction
The First Christmas
How Luke Starts His Story
Promises from Long Ago
Believing God's Words
All about Angels
Amazing Message for Mary
Daily Life
Mary Visits Elizabeth
Singing at Christmas
Joseph's Night-time Surprise
The Roman Empire
The Birth of Jesus Christ
Who's in Charge?
Shepherds and Angels
Christmas Traditions around the World
Too Old for Christmas?
Some Very Wise Men
Who Were the Magi?
Horrible Herod
Why Does Christmas Matter?
What Happened Next?
Illustrated glossary
Free extras
Specification
| | |
| --- | --- |
| Age range: | 7 - 11 |
| Contributors | Alison Mitchell |
| ISBN | 9781784987763 |
| Format | Hardback |
| First published | September 2022 |
| Dimensions | 8.7" x 10.2" x 0.4" |
| Case quantity | 50 |
| Language | English |
| Pages | 48 |
| Publisher | The Good Book Company |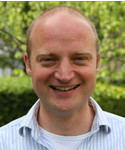 Jonty Allcock
Author, Happily Ever After, Impossible Commands, Upside Down series
This is brilliant. As you investigate the facts of the Christmas story you will be intrigued, informed and amazed at what really happened. And best of all, you will discover why Jesus is still worth celebrating today.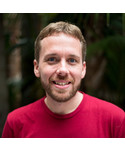 Chris Morphew
Author, Best News Ever, Why Does God Let Bad Things Happen?
"All About Christmas" is the sort of book I would have spent endless hours poring over as a kid. Alison Mitchell weaves the biblical accounts of the first Christmas together with maps, diagrams, photos, and loads of fun facts to create a beautiful book that grounds the good news of Jesus' birth in living, breathing history. I can't wait to start handing this book out to my students!
Champ Thornton
Author, The Radical Book for Kids, Wonders of His Love
Alison Mitchell roots Christmas in facts—fun facts, cool facts, amazing facts, but all of them true facts! This bright, colorful, and engaging book anchors the good news of Jesus' birth in history and spreads a Christmas feast for hungry eyes, minds, and hearts!
"Real and True"
Is the Christmas story fact or fiction? In All About Christmas, Alison Mitchell shares over 100 amazing facts behind the Christmas story.

With colorful photography and playful text, this 50-page hardback book is best for ages 7-11 to show them the facts about Christmas. Fascinating and fun, this book will engage with curious kids and answer their questions.


Real and True

I was most pleased to see sections on daily life during the times of Jesus and pictures detailing how a baby is carried in the womb. These are important details that bring new life to the biblical story.

Help your children see this season that the Christmas story is real and true. Give them confidence to trust God's Word. And point them to Jesus — the way, the truth, and the life.


I received a media copy of All About Christmas and this is my honest review.
"A great Christmastime reference book"
This is a good reference book for older kids (7-10) to learn more about the truths surrounding Christmas. The book covers topics like why Jesus' birthday is celebrated on Dec 25, the promises God made about the coming Messiah, daily life when Jesus was born, and even Christmas carols. It utilizes the accounts from Matthew and Luke to guide the conversation and concludes with a brief overview of Jesus' ministry as an adult. The book also includes a quiz and glossary.

There are lots of pictures and plenty of information to digest so it makes a nice reference book for Christmastime!
"Coffee-table book for all ages!"
This is a book for the entire family, chockfull of fascinating facts about the history of Christmas and life during Jesus' time that it is truly a book for all ages: My younger children enjoyed finding a page or two for me to read to them, while I myself was enthralled by page after page!

Basically, the book walks you through the Christmas story as told by Luke and Matthew. It breaks these passages down, defining words and incorporating cross-references, while also giving a more well-rounded picture of their meaning and putting them in context. There is also just really interesting things you learn, such as:

what life was like for kids during Jesus' day and the toys and games they played
Biblical background about angels
information about the Roman occupation and King Herod
the history of some of the first Christmas carols
different Christmas traditions from around the world.
Thick with beautiful pictures and illustrations, it is a coffee-table-worthy book that you could leave out and thumb through for all of Advent and reread again and again each year.
"A Nice Fact Book for a Gift"
A great fact book all about Christmas, sharing lots of interesting information about both the story of the first Christmas and other things like some lesser known things about favourite carols. It's a sweet gift for a child at Christmas, perhaps towards the older end of primary school, to answer some of the questions they might have about the Bible's story. It didn't blow me away so doesn't get the full 5 stars, but it's something I haven't seen before so would make a nice addition to the bookcase!
"Important and Interesting Facts about Christmas"
Do you think you know all the details about Christmas? I thought I did, but I was wrong.

All About Christmas is an educational, informative book. It claims to have over 100 amazing facts about the Christmas story. I didn't count them, but it is a lot.

The book is hardback with thick, glossy pages. It will stand up to abuse by children as I know they will find something new to learn every time they open the book.

The first two pages consist of a map and timeline, which I love. It really helps put the "where" and "when" into perspective with the other details in the book.

There's plenty of pictures of artwork, statues, and other real-life objects to make the Christmas facts more real in your mind.

Just because All About Christmas is filled with facts, doesn't mean it's boring. It is a very interesting book, and you can't help but turn the page to see what is coming next.

Scripture text of the Christmas story is included, as well as vocabulary definitions and explanations of phrases.

At the end of the book is a multiple-choice quiz, that I enjoyed. The answers are provided.

I would highly recommend this book for any family that wants to learn additional details about Christmas and the culture of the era. All About Christmas would also be a great asset to an elementary and middle school Sunday school classroom.

A big thank you to The Good Book Company for this complimentary product to review. These opinions are 100% my own.
"Excellent Reference Guide"
This well-designed reference guide introduces children to the historical context for Christmas, moving through the account in the gospel of Luke. The book explains key concepts, defines vocabulary words, and shares background information. The sidebars are attractive and easy to read, and Alison Mitchell packs a lot of information and photos into the pages without any of this seeming cluttered. "All about Christmas" will appeal to kids who like the DK Eyewitness series, and unlike many recent imitators, this book isn't flashy or overstimulating.

"All about Christmas" will appeal to many elementary-aged children who enjoy reading nonfiction and want to learn more about the factual basis for their faith. The pages about Roman history are especially clarifying, helping kids understand the political and social backdrop for the Christmas story. My one critique is that it would have been helpful if the author had included more information about why we should trust the biblical accounts of Jesus's life. When Mitchell introduces Luke, she explains how he wrote his gospel based on eyewitness stories, but she could have enhanced this with a kid-level summary of evidence against common myths, such as the claim that the gospel manuscripts changed dramatically over time.

This book is a great resource for any family or Sunday school class that wants to explore the historical basis for Christmas and the Christian faith. It will appeal to a broad age range, especially if parents simplify it for younger kids and leave out some of the more complex information when reading it aloud. Elementary-aged kids will enjoy reading this to themselves and looking at the different pictures, maps, and diagrams, and the book has strong reread potential because it is so information-rich and thorough.

Disclaimer: I received a free copy from the publisher in exchange for an honest review.
"This made me excited with Christmas"
This is one I'm excited about. This book looks like an illustrated reference book from DK Publishing or Nat Geo's Kids Almanac. As you open this book, you'll find that this is not just a trivia, behind the scene, back story information or "did you know?" book but weaved along those is the re-telling of the Christmas story. It even includes Bible verses and explains it for the reader. The photos are beautiful and I like that "see page" in some pages making it feel like a legit fact book for kids. Well written and enjoyable read, older kids will like this. It would be cool if they make a sticker book edition of this one.