Draw Near
Your Creative Spiritual Journal
Bullet-style devotional journal that will encourage you in your Christian faith.
This 365-day devotional journal brings a unique combination of creativity, reflection, and structure into your daily walk with God.
Just like a bullet journal, it includes monthly, weekly, and daily sections, creative prompts, space for sermon notes and doodling, habit trackers, and blank dot pages for extra journalling, lists, or notes.
The first six months of Bible-based creative prompts cover Psalm 103, an amazing psalm full of imagery describing God's vastness, character, and loving care. The second six months look at Ephesians 1:1-14, which explores what happens to us when we are united to this great, vast, loving God through Jesus. These prompts will help you to meditate and reflect on God's word and find new delight in Jesus.
This spiritual journal will also help you to:
• connect your creativity with your faith
• maintain consistent habits of Bible-reading and prayer
• remember what you learned in sermons or quiet times
• reflect more actively on your personal journey with the Lord
So use this innovative resource to be creative, organized, and intentional in your spiritual life. Makes a beautiful gift.
Contents
• Months section featuring creative journalling prompts and habit trackers
• Weeks section featuring space for daily devotional notes, sermon notes, prayer lists and more
• Plenty of blank dot pages to be used however You like
Free extras
Specification
| | |
| --- | --- |
| Contributors | Sophie Killingley |
| ISBN | 9781784986858 |
| First published | August 2022 |
| Dimensions | 5.8" x 8.3" x 0.6" |
| Case quantity | 50 |
| Language | English |
| Pages | 272 |
| Publisher | The Good Book Company |
Ted Turnau
Author, Popologetics
This is a delightful book for those who want a deeper, creative engagement with the Bible. Artists sometimes say that they think with their pen or brush. What they mean is that their deeper thoughts and feelings surface as they are expressed creatively. In Draw Near Sophie Killingley invites us into a space where we can do the same—wrestling with our hearts as they encounter God's word, and seeing muddy waters clear as we write and draw our responses on a page. If your Bible reading has gotten dry (or even if it has dried up altogether and needs a reset), this book is for you.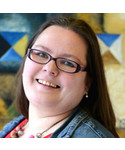 Ros Clarke
Associate Director, Church Society
In Draw Near, Sophie Killingley draws on popular bullet journaling techniques to give us a book that will help us draw near to God as we engage our God-given creativity. Habit-trackers come filled with reminders of God's grace, monthly verses have creative prompts, and each weekly spread includes space for sermon notes as well as daily devotions. It is peppered throughout with helpful tips for prayer and Bible reading. Ideal for new Bible readers, and a delight for those of us who have been at it a while! I can't wait to get out my colored pens and washi tape and start filling it in.
John Hendrix
New York Times Bestselling Illustrator/Author
For far too long, the idea of drawing during a church service has been associated with boredom, distraction, and even irreverence. Sophie Killingley's wonderful new book is a canvas that reframes these flawed assumptions. Drawing is actually thinking, but also, visualized worship. Draw Near is a fun and beautiful way to explore the power of drawing and journaling to cement new ideas, worship, and ruminate upon God and his Word.