Gospel Shaped Outreach Handbook
The Gospel Coalition Curriculum
Member's Handbook for the Outreach track of Gospel Shaped Church from The Gospel Coalition, exploring what it means to be a community focused on mission
Part of the Gospel Shaped Church series.
"Churches called into existence by the gospel should also be shaped by the gospel in their everyday life."
Don Carson and Tim Keller

Gospel Shaped Church is a curriculum from The Gospel Coalition that will help whole congregations pause and think carefully and prayerfully about the kind of church they are called to be.
This nine-week whole-church resource will help members see both the priority of evangelism for our churches, and to see the role that everyone can play in reaching out to those who are lost without Christ.
Many Christians are nervous about telling someone else about Jesus. We prefer to leave it up to the preacher, or to those we see as particularly gifted for evangelism in our congregations. But all believers are called to make disciples. The nine sessions in this curriculum don't offer quick fixes or evangelism "gimmicks". But by continually pointing us back to the gospel, they will give us the proper motivation to work together as a church to share the gospel message with those who are lost without Christ.
This comprehensive handbook contains discussion questions for the main teaching sessions, daily devotionals, Bible study materials, and space for you to record your thoughts, prayers and ideas as you work through the material with your church.
Works alongside the Gospel Shaped Outreach DVD and the Gospel Shaped Outreach Leader's Guide for use by church members.
Contents
Preface by Don Carson and Tim Keller
1. How are we doing?
2. Who is Jesus?
3. Who are we?
4. Who are we reaching?
5. What is the Gospel plan?
6. How should we pray?
7. What do we say?
8. How do we speak?
9. How do we keep going?
Free extras
Specification
| | |
| --- | --- |
| Contributors | Erik Raymond |
| ISBN | 9781909919501 |
| Format | Paperback |
| First published | April 2015 |
| Dimensions | 7" x 9.3" x 0.3" |
| Print size | 10pt |
| Case quantity | 40 |
| Language | English |
| Pages | 160 |
| No. of studies | 9 |
| Publisher | The Good Book Company |
Other information
"Churches called into existence by the gospel should also be shaped by the gospel in their everyday life."
- Don Carson and Tim Keller
This is part of the five-track Gospel Shaped Church curriculum developed with The Gospel Coalition from its ministry aims. The full range is:
• Gospel Shaped Worship
• Gospel Shaped Outreach
• Gospel Shaped Living
• Gospel Shaped Work
• Gospel Shaped Mercy
"The Gospel Coalition believes in the priority of the local church, and that the local church is the best place to discuss these five ministry drivers and decide how to integrate them into life and mission. So, while being clear on the biblical principles, these resources give space to consider what a genuine expression of a gospel-shaped church looks like for you in the place God has put you, and with the people he has gathered into fellowship with you."
- Don Carson and Tim Keller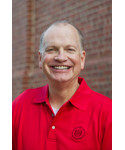 Daniel L Akin
President, Southeastern Baptist Theological Seminary, NC.
Cultivating an evangelistic, missionary, gospel-focused community does not happen by accident. It requires intentionality. Gospel Shaped Outreach is an excellent tool that can help a church accomplish this God glorifying goal. I am delighted to commend its widest possible use. Work through it and then go and do what it teaches.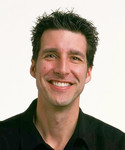 Todd Friel
Author and Host of Wretched Radio
Church is for Christians to assemble, worship, get fed and equipped to "go and make disciples." For too many years our churches have taken the easy road by inviting the lost to church and calling it "evangelism." This well intentioned trend of inviting the tares into the church in hopes they will become wheat has to stop.
Is this easy? No.
Is it Biblical? Yes.
Is it doable? Absolutely. And "Gospel Shaped Church" will help.
Erik Raymond does a masterful job of motivating the church to become Gospel-centered evangelists by utilizing the very thing he promotes: the Gospel. "The Gospel Shaped Church" is not a movement, it is Biblical. If you have been looking for a tool to equip your flock to become soul-winners, look no further.