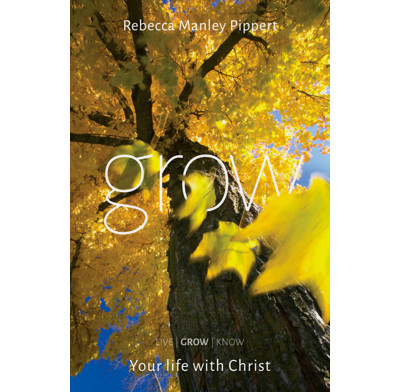 Grow Digital Episodes
Your life with Christ
Part of the Live Grow Know series.
I'm a Christian… what next?
World-famous speaker and evangelist Becky Pippert shows what God's plan for our lives is, and how we can get going and get growing in the Christian life.
For groups who have done the LIVE course, GROW is the follow-up; it also works perfectly as a stand-alone course for groups wishing to think about how to grow in a real, and exciting, way.
For more information, visit www.livegrowknow.org/grow
Specification
| | |
| --- | --- |
| Contributors | Rebecca Manley Pippert |
| Format | Digital Download |
| First published | February 2015 |
| Language | English |
| No. of studies | 5 |
| Publisher | The Good Book Company |
Live, Grow, Know
DiscipleKit, from CPAS, DiscipleKit, August 17th 2015
Really clear and thorough – lots to work and think through. Good questions which dig into the subject.... continue reading
"Relevant & Engaging"
(Review written for 'Grow (Handbook)')
Worked through this study with a women's bible study group. The teaching is good and Rebecca Manley Pippert's style is very engaging. The discussion questions did what they should! - stimulate discussion. One or two of the questions needed a bit of tweaking and there's plenty of other material to use either during the session or as 'take away'. Would definitely recommend.
"Good small group material"
(Review written for 'Grow (DVD)')
Our small group which consists of worshipers from several different churches and denominations has found this material very useful and has produced good discussion. Rarely have we had time, in our meetings, to cover the whole of the material included and often we have needed to refer back to earlier sessions. The group started on the first series (Live) and now awaits the production of 'know' to complete the study.
"Grow by Rebecca manley Pippert"
(Review written for 'Grow (DVD)')
Rebecca Manley Pippert has now written her second book in the series Live, Grow and know . This course is complimented DVD where Becci presents a clear teaching session of how to grow in the Lord. Rebecca has good presentation skills and would be a well recommended course to use with a small or medium sized group.

Ken