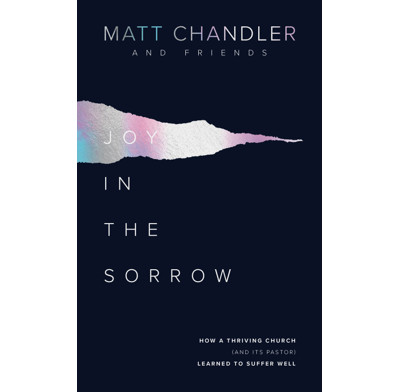 Joy in the Sorrow
ebook
How a Thriving Church (and its Pastor) Learned to Suffer Well
A moving, compelling, hope-filled book that will bolster your faith in times of trial.
We all wonder how we will cope in times of terrible suffering, and how we can best support others who are suffering. And we all ask the question: how does suffering square with God's character and purpose?
As a young pastor, Matt Chandler knew he needed to learn how to help hurting people. He studied the Scriptures, and he learned from people at the Village Church who remained joyful in their suffering. And then suddenly he was having to live what he'd learned.
This is the moving story of Matt's battle with a potentially fatal brain tumor. But it's also the stories of those who taught him, and teach him, how to walk with joy in sorrow.
This book will make you cry, laugh, and worship God. And you will see how you can live with joy when times of sorrow come, and how you can support others going through tough times.
Contents
1. I Had No Answers
2. Beauty in the Ripples
3. Treasure Veiled in Heartache
4. We Named Her Kate
5. I Know, I Understand, I'm Here
6. Clinging to Life
7. Beating on Our Father's Chest
8. No Need to Be Afraid
9. More Broken and Much Brighter
10. Somehow, This Is Enough
11. He Wept With Me
12. The Spirit's Surgery
Specification
| | |
| --- | --- |
| Contributors | Matt Chandler |
| ISBN | 9781784984540 |
| Format | eBook |
| First published | September 2019 |
| Language | English |
| Publisher | The Good Book Company |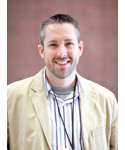 J D Greear
An incredible, personal, insightful journey led by one of my favorite teachers, Matt Chandler, as he and some of his friends share lessons brought to them by that greatest of all teachers in the Christian life—suffering. Martin Luther said that suffering, combined with prayer and meditation, is God's instrument to turn us into faithful theologians. You'll see that in this book, and you'll be changed yourself for the reading. Likely, you'll find yourself recommending it to someone even before you're finished.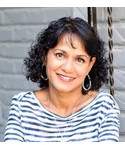 Vaneetha Rendall Risner
Theologically rich. Profoundly God-centered. Unflinchingly honest. Joy in the Sorrow is a deeply moving account of how unexpected suffering undergirded by faith in Christ leads to joy and hope. I will carry these people, their stories, and their extraordinary joy with me for a long time; they have changed me. Buy this book, read it, and give it to those you love who are suffering.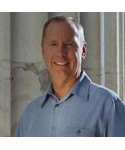 Max Lucado
How does one face suffering with faith? Where do we quarry the resolve and courage? Is God good, even when the circumstances are not? Matt Chandler has wrestled with these questions. He addresses them with wisdom, love, and balance. This is a welcome book for all who suffer.
IS THERE REALLY JOY IN THE SORROW?
Jonny Ivey, Patheos, January 19th 2020
For most of us, life can feel like a struggle. We get used to that.
But then something happens that turns your life upside down, dropping you in a world that you no longer know, trying to piece together a broken life.
Being a Christian doesn't protect us from these meteors that leave suffering in their wake.... continue reading
BOOK REVIEWS: Joy in the sorrow
Alistair Chalmers, Chalmers, November 18th 2019
In this book you hear the story of Matt Chandler, lead pastor of the Village Church in Texas. Out of the blue he was diagnosed with a brain tumour and told he would have two to three years to live. Joy in the sorrow is his story but also the story of other people in the Village Church who have been through some horrific things.... continue reading
VIDEO: Joy in Sorrow with Matt Chandler
Adrian Warnock, Patheos, October 15th 2019
Almost exactly ten years ago Matt Chandler collapsed and was diagnosed with a Brain Tumor. How did that experience change him and the church that he leads? We discuss this and a new book he has published on the subject, Joy in Sorrow.... continue reading
"Powerful and encouraging"
(Review written for 'Joy in the Sorrow')
I really appreciated the style of this book sharing a number of stories of joy in suffering with interludes between them tracing the story of Matt Chandler's battle with a brain tumour. Some brave testimony grappling with the Word and coming out with such challenging and inspiring joy
"Tears, broken, joy"
(Review written for 'Joy in the Sorrow')
I experienced tears, brokenness and joy when reading this book. The honest and courageous faith of the contributors and pastor Matt himself is incredible. I was moved by these stories of suffering and faith. Every Christian should read this book.