Mere Evangelism
10 Insights From C.S. Lewis to Help You Share Your Faith
Let C.S. Lewis inspire and equip you to share your faith.
Evangelism is an extraordinary task; it's what God uses to bring people from death to life. But it has always been difficult.
C.S. Lewis was used by God in the conversions of countless people, from friends and acquaintances in his own lifetime to modern-day readers of books such as The Chronicles of Narnia and Mere Christianity (the most influential Christian book of the 20th century). As Tim Keller comments, "C.S. Lewis was incredibly skilled at getting Christianity across in a way that's powerful to thoughtful people." So, if we want help with evangelism, there is much we can learn from the clarity and imagination of this hugely influential Christian writer.
You may feel inadequate to the task; after all, there is only one C.S. Lewis. But evangelist Randy Newman skillfully helps us to apply the methods Lewis used (storytelling, humor, imagery, and more) in our own conversations.
You will be equipped to talk about your faith and engage with unbelievers wisely, whatever their attitude towards the Christian faith.
"This isn't a book to increase membership in a C.S. Lewis fan club or prompt praise for him. It's to strengthen our resolve to point lost people to the one who could deliver them from a realm where it's 'always winter but never Christmas.' My prayer is that this book will help you say and do things that will make an eternal difference in many people's lives." From the introduction to Mere Evangelism by Randy Newman.
Contents
Introduction
1. The Necessity of Pre-evangelism
2. The Appeal to Clues
3. The Honoring of Objections
4. The Stirring of Uneasiness
5. The Centrality of the Gospel
6. The Value of Imagery
7. The Reality of Opposition
8. The Power of Prayer
9. The Timeliness of Pushback
10. The Call to Respond
Conclusion: Stopping to Stare
Free extras
Specification
| | |
| --- | --- |
| Author | Randy Newman |
| ISBN | 9781784986445 |
| Format | Paperback |
| First published | September 2021 |
| Dimensions | 5.3" x 8.5" x 0.3" |
| Case quantity | 30 |
| Language | English |
| Pages | 160 |
| Publisher | The Good Book Company |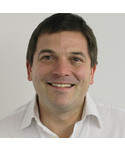 Rico Tice
Senior Minister (Evangelism), All Souls Church, Langham Place, London
Reading Mere Evangelism was a bit like being given a code book by a genius to help me unlock the minds and hearts of my dear non-Christian friends! It really was thrilling to read such a surprising and joyous book that trains me for evangelism. If you don't believe me, just read the first paragraph of Chapter 1. It made my day.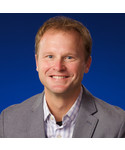 David Mathis
Executive Editor, desiringGod.org
Randy doesn't pretend evangelism is easy. In fact, he states the opposite. But even if he can't make it magically easy, he does make it desirable and realistic. His blend of experience, clarity, and contagiousness make him compelling like few others on this topic. Randy's writing will help break the spell the secular age is trying to cast on us to keep us quiet about Jesus. Perhaps this book is just what you need for the post-COVID world and its new evangelistic opportunities.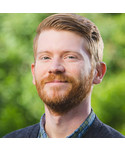 Brett McCracken
Senior Editor, The Gospel Coalition; Author, The Wisdom Pyramid: Feeding Your Soul in a Post-Truth World
One of the most helpful, concise, and inspiring books on evangelism I've read. Using C.S. Lewis's winsome rhetoric and joy-based apologetics as a model, Newman offers a roadmap for effective evangelism in a secular age—one that engages the head and the heart to persuade skeptics that the gospel is too beautiful and too good not to be true.
"wonderful"
C.S. Lewis is a classic christian author who has impacted many believers over the years. Newman's new book, Mere Evangelism, is a spin off of C.S. Lewis' classic Mere Christianity. Newman created this book from researching C.S. Lewis' life of evangelism and summarizing all he learned into ten insights regarding the sharing of our faith today.

Newman structures the book with ten chapters, each corresponding with an insight he learned from C.S. Lewis' life.

- The Necessity of Pre-Evangelism

- The Appeal to Clues

- The Honoring of Objections

- The Stirring of Uneasiness

- The Centrality of the Gospel

- The Value of Imagery

- The Reality of Opposition

- The Power of Prayer

- The Timeliness of Pushback

- The Call to Respond

Newman essentially walks through Lewis' method of evangelism in each of these ten insights. You will learn a lot about Lewis' life and how he navigated the sharing of the gospel during his time. Newman takes these principles and applies to our current culture and time, providing practical advice on how we can all be evangelists, just as God has called us.

The chapter titles make it clear that Newman addresses not only the simplicity of evangelism but also the obstacles we will inevitably face in the midst of evangelizing. These chapters were encouraging, reminding us that God is bigger than those obstacles and we are to remain faithful.

Newman references many of C.S. Lewis' books but does it in a way that eliminates confusion if you have never read the books. Although if you haven't, you will most definitely want to read them after this book.

I received a copy of this book from The Good Book Co. in exchange for an honest review.