Searching for Christmas
ebook
What if There's More to the Story Than You Thought?
Evangelistic book introducing the awesome God at the heart of the familiar Christmas story who offers the joy, hope, purpose, and belonging we're all searching for.
Most of us are familiar with the events of the first Christmas—the manger scene, shepherds watching sheep, angels singing their songs, and wise men arriving—but what if there's more to the story? What if the birth of Jesus is actually the most significant event in all of history and can transform our lives?
This evangelistic book goes beyond the birth of Jesus to look at what he did when he grew up and how he fulfilled the names given to him centuries beforehand by the prophet Isaiah.
In a compelling, insightful, winsome and personal way, J.D. Greear shows that if we get to know the God who lies behind the Christmas story and at the heart of the Christmas story, we'll discover the joy, hope, purpose, and belonging we're all searching for.
Readers will see that Jesus is the Wonderful Counsellor, who can guide them in all truth; the Mighty God, who made and owns everything; the Eternal Father, who they can trust to love them for ever; and the Prince of Peace, who died in their place so that they can be forgiven and accepted eternally.
Contents
1. Why I Own a Fluffy Neck-Warmer
2. He Gets It
3. On Your Side
4. Never (Ever) Disappointing
5. Accepted and Welcomed
6. What Do You Call God?
Specification
| | |
| --- | --- |
| Author | J D Greear |
| ISBN | 9781784985530 |
| Format | eBook |
| First published | October 2020 |
| Case quantity | 50 |
| Language | English |
| Pages | 64 |
| Publisher | The Good Book Company |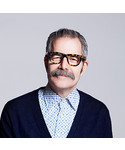 Paul D. Tripp
Author, New Morning Mercies and Dangerous Calling
I love this book. Here is a winsome, wise, and gospel-centered book about Christmas by a seasoned storyteller. Using Isaiah's prophecy of Jesus, Greear shows us that in the heart of everyone is a longing that only Jesus can satisfy. This Christmas, buy this book and give it to those you love: you'll be glad you did.
James Merritt
Pastor, Crosspointe Church, Duluth, Georgia; Past President of the Southern Baptist Convention
J.D. Greear tells the Christmas story in an engaging, enlightening, exciting fashion that will put you in the Christmas spirit. A fantastic Christmas gift!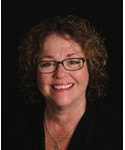 Elyse M. Fitzpatrick
Author, Worthy: Celebrating the Value of Women
It's easy to think that we understand the Christmas story. Bethlehem, star, baby in an animal pen, wise men. Check. Check. We've heard it all before… but so what? This little book, full of wisdom and understanding, will tell you why you should care. Take a moment and read it. You may be surprised. And your life may be changed.
"providing a fresh view of the Nativity"
Bethany Davidson, November 14th 2020
Even though Greear wrote this with seekers and skeptics in mind, I would also recommend it to Christians. Searching for Christmas blows the dust away from a familiar story, presenting it in a fresh way with an emphasis on how Jesus offers peace, salvation, comfort, and understanding.... continue reading
"if the nativity story feels stale and boring, remember who that little baby is"
Ben Moore, December 15th 2020
Everybody knows Jesus is God. But maybe we've forgotten what that means. Reading Searching for Christmas by J.D. Greear, I was shocked by the reminder of who Jesus really is!... continue reading
A perfect book for giving away during the Christmas season to encourage people to encounter Jesus.
Free Church Books, February 13th 2021
Our culture tends to sentimentalize and commercialize Christmas. And yet in 2020 it looks like Christmas will be very different from those we are used to. Covid-19 has brought home to all of us the reality of suffering and anxiety and our need of something more. Searching for Christmas points us to the Jesus in the midst of our worries.... continue reading