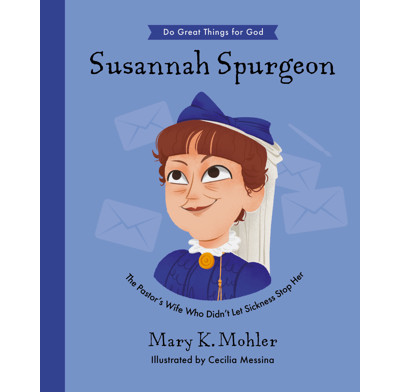 Susannah Spurgeon
The Pastor's Wife Who Didn't Let Sickness Stop Her
Inspiring children's biography of Susannah Spurgeon, whose poor health did not stop her from serving.
Part of the Do Great Things For God series.
Read the true story of Susannah Spurgeon, the wife of British pastor Charles Spurgeon.
Susannah was married to a very gifted and busy preacher, who could not have done all he did without her support. Susie experienced poor health for much of her life but she did not let that stop her from serving. One key way that she served the wider church was by creating the Book Fund, which gave free copies of Charles' books to poor pastors who could not afford to buy them.
This beautifully illustrated children's biography of Susannah Spurgeon (1832-1903) features stylish illustrations and extra facts at the back, including a biographical timeline with historical photos. It is part of a series designed to show kids that God uses ordinary people to do extraordinary things.
Download free extras, such as worksheets, to help children interact with the true story and think of ways in which they can also follow God and encourage his people today.
These stories can be read to young children or enjoyed independently by early readers. The free extras make these stories useful for homeschool, Sunday school, missions events, and more.
Specification
| | |
| --- | --- |
| Age range: | 4 - 7 |
| Contributors | Mary Mohler, Cecilia Messina |
| ISBN | 9781784989750 |
| Format | Hardback |
| First published | April 2024 |
| Dimensions | 7.7" x 9.4" x 0.3" |
| Language | English |
| Pages | 32 |
| Publisher | The Good Book Company |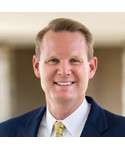 Jason K. Allen
President, Midwestern Baptist Theological Seminary; Host, Preaching & Pastors Podcast
In every age and of every age, followers of Christ are spiritually enriched by studying the lives of great Christians of church history. As a father of five, I personally know the benefits of planting those seeds as early as possible. That's why I'm delighted to see Mary Mohler produce this children's book, Susannah Spurgeon: The Pastor's Wife Who Didn't Let Sickness Stop Her. Susannah Spurgeon's story is a great one to tell, and Mary Mohler is a great author to tell it. I heartily recommend this book to parents and pastors, as well as churches and children's' ministries.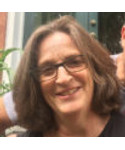 Connie Dever
I love this book for many reasons. I love kids getting to know not only about Charles Spurgeon, but that God gave him a wife that helped him have such a fruitful ministry. That is such a great role model for our girls as future wives and mothers. But also, as a pastor's wife, who has daily health struggles like Susanna Spurgeon, I love that this book highlights how God does great things even in those who struggle with much weakness. It's personally been how God has testified to His greatness in my life. And I love for kids to see that God does not just use the powerful and the very able, but he delights to be glorified in the very weak who he gives grace to do the many good works he even has prepared them. There is no one who God saves that he does not use. And sometimes in ways far more than they could ever imagine.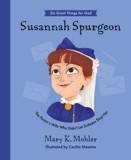 Ann Iorg
President's Wife, Gateway Seminary of the SBC
Susannah Spurgeon is a wonderful example for young girls to aspire to. In her book, Mary captures Susannah's spirit of love, devotion, and determination to use her life for good, even when life is hard.