Where Is God in All the Suffering?
ebook
Evangelistic book answering questions about evil and suffering and how Christianity offers hope.
Part of the Questioning Faith series.
Suffering and evil affect us all, both at a general level, as we look at a world filled with injustice, natural disasters, and poverty, and at a personal level, as we experience grief, pain, and unfairness. And how we think about and process the reality of pain is at the heart of why many people reject God.
Dr. Amy Orr-Ewing is no stranger to pain and gives a heartfelt yet academically rigorous examination of how different belief systems deal with the problem of pain. She explains the unique answer that is found in Christ and how he can give us hope in the reality of suffering.
This empathetic, easy-to-read, and powerful evangelistic book is good for both unbelievers and believers alike. It will help those hoping to answer one of life's biggest questions as well as those who are either suffering personally or comforting others.
Part of the popular Questioning Faith Series from OCCA the Oxford Center for Christian Apologetics.
Others in the series include Can Science Explain Everything?, Why Does God Care Who I Sleep With?, Am I Just My Brain? and Is Jesus History?.
Specification
| | |
| --- | --- |
| Contributors | Amy Orr-Ewing |
| ISBN | 9781784985509 |
| Format | eBook |
| First published | September 2020 |
| Case quantity | 50 |
| Language | English |
| Publisher | The Good Book Company |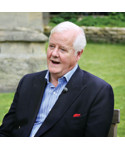 Os Guinness
author of "The Call"
Endorsement written for Where Is God in All the Suffering?
As deeply caring as she is wise, deep, and helpful, Amy Orr-Ewing has written for all who are suffering and in pain. She has been there herself, and she also knows the sure path to comfort, healing and faith. A book to be read slowly, and cherished — and shared with others who are in pain.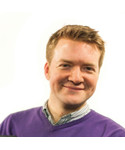 Justin Brierley
Unbelievable? show host
Endorsement written for Where Is God in All the Suffering?
Amy is one of the best communicators I know when it comes to Christianity and the big questions of life. This book could not be more timely. It is a thoughtful, pastoral and personal response that will help many people to navigate the emotional and intellectual questions raised by suffering. If you know someone who is looking for answers, give them this book.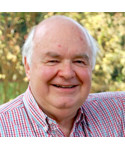 John Lennox
Emeritus Professor of Mathematics, University of Oxford
Endorsement written for Where Is God in All the Suffering?
This book arises out of the conviction of the author that if Christian faith is worth considering, it needs to be deep enough to cope with our most rigorous human scrutiny and our most heart-rending questions. Amy Orr Ewing is not afraid to address the why questions and that of suffering and pain is the hardest of all for any of us. With a sympathetic heart and a probing, honest mind, she helps the reader think through a wide range of causes of our pain and grief: anger, grief, illness of body and mind, violence, natural disasters and systemic suffering. As she walks us through the vale of our tears she introduces us to the incomparable grace of the Good Shepherd who himself suffered and gave his life for the sheep. A book to be read and shared – especially in this time of global pain.
"intellectually honest, tender, and heartfelt."
Bethany Davidson, September 16th 2020
Where is God in all the Suffering? is accessible to both Christians and skeptics. Orr-Ewing draws on Scripture to illustrate her points about the significance and value of human life, engages with difficult questions about God's involvement in suffering, and creates a compelling picture of Christ as the suffering servant who took on the world's sin and death for our ultimate healing.... continue reading
"a book of profound relevance"
Jesvin Jose, August 14th 2020
She shows us that questions on pain and suffering don't have to be suppressed or avoided, but rather "can be companions on a journey towards a relationship with God, and a genuine exploration of faith." What I most appreciated about the book is the way she integrates her compelling arguments with personal stories!... continue reading
"really relevant to the current situation in the world"
Alistair Chalmers, October 4th 2020
In a mere 130 pages Amy tackles a massive topic and covers a good amount of ground. Reading this book will challenge you, stimulate you intellectually and point you towards Jesus the great Suffering Servant.... continue reading
"Great service !"
(Review written for 'Where Is God in All the Suffering?')
Absolutely delighted with how quickly i received this book.
"Brief but thoughtful"
(Review written for 'Where Is God in All the Suffering?')
This brief but thoughtful book tackles the thorny issue of personal and societal suffering head on. Amy approaches this within a Christian framework but also comments on other world views such as Buddhism and atheism. It was refreshing to find her sharing the view that as Old Testament characters questioned God about why they were suffering or why they had not been healed, so it's still acceptable for us to ask similar queries of him now.
"Our ultimate hope is found only in Jesus"
(Review written for 'Where Is God in All the Suffering?')
All of us experience suffering in our lives and suffering comes from a variety of different sources. The question of how we, as Christians, process our own suffering and the suffering of others is so important. Amy Orr-Ewing's book, Where is God in all the Suffering?, engages with this question. Amy doesn't have all the answers but drawing on personal experiences she points us to the ultimate hope in the midst of suffering that is found only in Jesus.

In a relatively short book (only 130 pages) Amy unpacks a variety of causes of suffering such as grief, sickness, mental health, violence, natural disasters and systematic suffering. She discusses our instinctive reactions to suffering and looks at how other worldviews approach suffering, before pointing to what the Bible has to say. Since we all experience suffering and know others who suffer this book is essential reading for all Christians as we seek to offer hope and comfort to others.
"An excellent book"
(Review written for 'Where Is God in All the Suffering?')
The book by Amy Orr-Ewing "Where is God in all the Suffering"is a very enjoyable and helpful book.