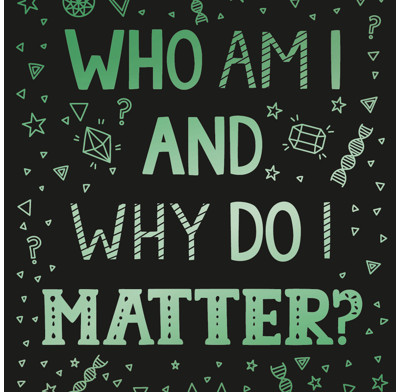 Who Am I and Why Do I Matter? (audiobook)
Helps kids grow in faith and confidence by looking at what the Bible says about their identity.
Part of the Big Questions series.
Sooner or later, kids ask big questions about themselves and their faith: Who am I? Where do I fit in? Am I good enough? What do people think of me? What does God think of me?
Christian Studies teacher and school chaplain Chris Morphew has been answering big questions from kids for over a decade. In this warm, empathetic book, he shows children how to embrace and enjoy their identity as those loved by God and made in his image. He also gives lots of practical advice on how to remember what God says about who they really are.
Lively stories and illustrations make this book easy for 9-13s to engage with. Readers will be helped to replace fear and anxiety with faith and confidence as they find their self-worth in what God says about them.
Chris Morphew has written over 20 books for children and youth, including Best News Ever, a 100-day devotional for tweens, and other titles in the Big Questions series.
Emma Randall has illustrated many books, including Diary of a Disciple.
Big Questions is a series of fun and fast-paced books walking kids aged 9-13 through what the Bible says about some of the big questions of life, and helping them to grow in confident and considered faith.
Contents
1. Searching for the Real You
2. The Problem with Being True to Yourself
3. The Problem with Other People's Opinions
4. Figuring out What Matters Most
5. Finding Real Freedom
6. Who God Says You Are
7. What Difference Does God Make?
8. Following the Way of Jesus
9. Resting in the Love of Jesus
10. Growing into the Real You
Specification
| | |
| --- | --- |
| Age range: | 9 - 13 |
| Contributors | Chris Morphew |
| ISBN | 9781802540949 |
| Format | Audiobook |
| Case quantity | 50 |
| Language | English |
| Publisher | The Good Book Company |