Jesus and the Very Big Surprise
A True Story about Jesus, His Return, and How to Be Ready
Teach children about Jesus' return and why it's so surprising.
Part of the Tales that Tell the Truth series.
Teach children about Jesus' return and why it's so surprising.
This beautifully-illustrated hardback book by well-known singer and TV presenter Randall Goodgame is based on the parable in Luke 12 v 35-38.
It teaches children that Jesus will return, and when he does, there will be an amazing party where... SURPRISE!... he will serve his faithful servants!
Jesus didn't tell us when that party will be, but we can make sure that we're ready for it by loving him and loving his people while we wait.
Extras
Specification
| | |
| --- | --- |
| Age range: | 3 - 6 |
| Author | Randall Goodgame, Catalina Echeverri |
| ISBN | 9781784984410 |
| Format | Hardback |
| First published | February 2020 |
| Dimensions | 8.7" x 10.2" x 0.4" |
| Case quantity | 34 |
| Language | English |
| Pages | 32 |
| Publisher | The Good Book Company |
It is a rare and wonderful thing to find someone so immensely talented who submits that talent to Jesus by sharing the gospel with children. For years, Randall has been looking young people in the eye and telling them—through song and story and good humor—the astonishing truth of the gospel. It's no surprise that Randall's book about surprises does that very thing too.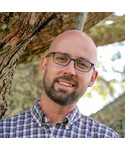 Randall Goodgame is all about bringing the good news to kids. This book might be his best gift yet. It is fun, and it packs a big punch of powerful significance. I want to go back in time and read this to myself as a child. I want my kids and the children in my life to have this by heart. Here's a book that, like Goodgame's fantastic music, somehow harmonizes faithfulness with fun. It's enjoyable as a story, but the message of the book is a truthful, generous gift to kids desperate for clarity on who Jesus is.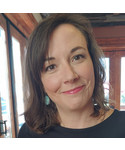 This book takes what might be a frightening concept—the unexpected nature of Jesus' return—and makes plain that we as Christians may look forward to that day with eagerness! Far from the empty bumper sticker theology of "Look Busy," this book reminds us that we might take part in the Lord's joyful work until he comes.