Christianity Explored Handbook
What's the best news you've ever heard?
Guest Handbook containing everything a guest needs for Christianity Explored—an award-winning video-based evangelistic course.
Part of the Christianity Explored series.
Christianity Explored gives people time and space to discover the best news they've ever heard. Over seven interactive sessions, as they explore Mark's Gospel, people find out who Jesus is, what he achieved, and what it means for us today. The course is very flexible. You can use it one-to-one, or in larger groups, in churches, or in homes.
This easy-to-use guest Handbook contains everything a participant needs for the course and features a section on the reliability of Mark's Gospel.
Contents
Welcome
1. Good news
2. Identity
3. Sin
4. The cross
5. Resurrection
6. Grace
Day Away part 1: The sower
Day Away part 2: James and John
Day Away part 3: Herod
7. Come and die
Extras: Can we rely on Mark's Gospel? Map
Free extras
Specification
| | |
| --- | --- |
| Author | Rico Tice, Barry Cooper |
| ISBN | 9781784980771 |
| Format | Paperback |
| First published | May 2016 |
| Dimensions | 5.8" x 8.3" x 0.2" |
| Case quantity | 80 |
| Language | English |
| Pages | 80 |
| Publisher | The Good Book Company/CE |
Also available in
A highly effective way to help unbelieving friends consider the claims of Christ for themselves...showing respect and consideration for honest doubts and questions.
This is an outstanding resource to help ordinary Christians in ordinary churches commend the gospel of the Lord Jesus to others, and this revision makes it even better.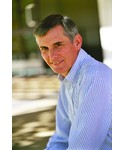 Christianity Explored is an excellent resource and I warmly recommend it. The Leader's Guide is a treasure trove of experienced advice, the beautifully produced DVD takes us through the claims of Jesus as recorded in Mark's Gospel, and Rico Tice is one of the most engaging evangelists in the world today.
"Excellent presentation - easily understood"
Layout and presentation excellent as well as content. Excellent questions and adequate areas to write your answers and notes
"Minister of the church"
Christianity Explored in the revised form remains an effective means of evangelism and sharing the Gospel. The programme is comprehensive and covers the essential aspect of faith and Biblical truth. We have run several courses over the years and many have come to faith. Thank to the Good Book Company for effective and prompt response to orders
"Good for new and non Christians."
We have used CE in a small group of mostly young (in faith) Christians and one exploring. The course takes you through the whole of Mark's Gospel which you read on your own. The videos and discussion focus on one topic a week and build a picture of who Jesus is and what the implications are for us. All gained a better understanding of Christianity and grew in faith.
"Superb resource"
I ran my first CE course around 10 years ago and was impressed then. Now using this latest material for the first time and it's wonderful to see people engaging with the message and thrust of Mark's Gospel on Jesus' identity, mission and call. Not yet finished this current course but there is a big spread of ages and everyone is very well-engaged. I highly recommend this handbook - such a well thought-out resource.
"Prompt delivery. Excellent resource."
Prompt delivery in very good packaging. An excellent resource for guiding someone who is searching for answers to faith in Jesus Christ.
"Easy & quick transaction, great course content"
(Review written for 'Christianity Explored Handbook (ebook)')
Have used TGBC several times in the past, but this was the first time for a download purchase. Very easy and quick, great website. Nothing needs to be said about the course - still one of the best out there.
"A brilliant course"
I cannot rate this course highly enough. We have used it for a number of years and will continue to; a very clear, full and engaging presentation of the gospel. We will continue to run this course regularly--it is life changing.
"Excellent "
(Review written for 'Christianity Explored Leader's Kit')
Best introduction to Christianity that I've ever come across. The videos are clear and explanatory and the questions relevant and searching without being 'technical'
"Good Starting Place"
(Review written for 'Christianity Explored Leader's Kit')
This product contains a lot of extras which you can access online including the videos which is very helpful. There are a lot of resources and gives one the confidence to get started.
"Life-changing "
Excellent material, perfect shipping. Handy, great graphics. Excellent tool to help us engage with Christians and non-Christians. I'm on my second session with my atheist friend, and he loves interacting with the CE course. Thank you the Good Book Company for providing this life-changing material.