Christianity Explored Leader's Kit
What's the best news you've ever heard?
Beautifully designed leader's kit containing everything you need to run this popular and faithful introduction to the Christian faith.
Part of the Christianity Explored series.
The hugely popular Christianity Explored Leader's Kit. Christianity Explored gives people time and space to discover the best news they've ever heard. Over seven interactive sessions, as they explore Mark's Gospel, people find out who Jesus is, what he achieved, and what it means for us today. The course is very flexible. You can use it one-to-one, or in larger groups, in churches, or in homes.
The Leader's Kit contains everything you need to run your course - a revised Leader's Handbook that's more concise and user-friendly, a guest Handbook, a DVD and a code to download digital copies of the video sessions to your tablet, phone or laptop. It's easy to use Christianity Explored in a greater variety of settings: one-to-one, or in larger groups, in churches, or in homes.
Don't forget to register your course for access to extra resources from Christianity Explored Ministries.
Contents
1 x Christianity Explored DVD
1 x Christianity Explored Leader's Handbook
1 x Christianity Explored Handbook
1 x Quickstart Guide
1 x Video download card
Specification
| | |
| --- | --- |
| Author | Rico Tice, Barry Cooper |
| ISBN | 9781784980818 |
| Format | Boxed kit |
| First published | May 2016 |
| Dimensions | 7.6" x 9.5" x 1.4" |
| Case quantity | 20 |
| Language | English |
| Publisher | The Good Book Company/CE |
Alistair Begg
Founder of Truth for Life
A highly effective way to help unbelieving friends consider the claims of Christ for themselves...showing respect and consideration for honest doubts and questions.
Christopher Ash
Pastor and author of Zeal without Burnout
This is an outstanding resource to help ordinary Christians in ordinary churches commend the gospel of the Lord Jesus to others, and this revision makes it even better.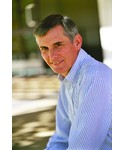 Michael Raiter
Principal, Melbourne School of Theology
Christianity Explored is an excellent resource and I warmly recommend it. The Leader's Guide is a treasure trove of experienced advice, the beautifully produced DVD takes us through the claims of Jesus as recorded in Mark's Gospel, and Rico Tice is one of the most engaging evangelists in the world today.
"A Great Blessing"
(Review written for 'Christianity Explored Handbook')
Christianity Explored is what many of our Churches need - A bridge between coming to Church and Commitment to Christ. We have used this wonderful resource in our congregation for many years in order to introduce people to Christ or disciple others who are new to Christianity. With the Lord's help and enabling, Rico Tice & Barry Cooper have produced something that does exactly what it says on the tin - Christianity Explored. Buy it. Use it. Enjoy it. Share it!
"Great intro to Christian faith"
(Review written for 'Christianity Explored Handbook')
A very helpful book as an introduction to Christian faith covering the basics as found in Mark's Gospel. This is a written version of the CE course: useful to give people on the course, baptism families, enquirers and those willing to consider Jesus.
"Great study for not-yet believers through seasoned believers"
(Review written for 'Christianity Explored Handbook')
This Bible study is TERRIFIC! I have personally used this with believers in church and in home group Bible studies. Rico Tice has done an amazing job at creating a well-thought through examination of the evidence of biblical Christianity. The videos are compelling, and in 8 sessions you will have led people through the entire gospel of Mark. I cannot recommend this strongly enough. Buy a set and leader's guide and invite friends, family, neighbors and co-workers to your home. May the Lord bring many people to genuine faith in Him through this study!
"Excellent"
Excellent for enquirers and existing believers. Have used CE for 20 years now and it just keeps getting better and better. Contains everything you need to run the course with useful hints and tips.
"Excellent resource"
(Review written for 'Christianity Explored Leader's Handbook')
Excellent resource which I use regularly in my work as an Evangelist in bestwood Nottingham. The course has been a means of a number of people trusting christ as saviour
"Really clear and helpful"
Such a good course. It's just a very engaging and straightforward explanation of Christianity using the gospel of Mark. So helpful for seekers! This leader's pack has everything you need as a leader (you need to order study books and Mark's gospels for each participant), and it's particularly useful to have the download code for the videos that comes with the pack. (I use the videos downloaded on my phone to do the course 1 to 1.)
"Excellent presentation - easily understood"
(Review written for 'Christianity Explored Handbook')
Layout and presentation excellent as well as content. Excellent questions and adequate areas to write your answers and notes
"Minister of the church"
(Review written for 'Christianity Explored Handbook')
Christianity Explored in the revised form remains an effective means of evangelism and sharing the Gospel. The programme is comprehensive and covers the essential aspect of faith and Biblical truth. We have run several courses over the years and many have come to faith. Thank to the Good Book Company for effective and prompt response to orders
"Excellent resource"
(Review written for 'Christianity Explored Leader's Handbook')
I was used to using the previous version but this latest version, now available with subtitles (I previously translated the manual into French but was unable to use the DVD) takes its potential to a whole new level. The whole package gives a clear introduction to the Christian message.
"Good for new and non Christians."
(Review written for 'Christianity Explored - Handbook')
We have used CE in a small group of mostly young (in faith) Christians and one exploring. The course takes you through the whole of Mark's Gospel which you read on your own. The videos and discussion focus on one topic a week and build a picture of who Jesus is and what the implications are for us. All gained a better understanding of Christianity and grew in faith.