God and the Transgender Debate
What does the Bible actually say about gender identity?
Helps Christians engage lovingly, thoughtfully and faithfully with one of the biggest cultural discussions of our day. Read more >>
"a uniquely beautiful and very practical book. Absolutely 'Must-Read' material."
Glenn T Stanton
Focus on the Family
Helps Christians engage lovingly, thoughtfully and faithfully with one of the biggest cultural discussions of our day.
What is transgender and gender fluidity? What does God's Word actually say about these issues? How can the gospel be good news for someone experiencing gender dysphoria? How should churches respond?
This warm, faithful and careful book helps Christians understand what the Bible says about gender identity. It will help us to engage lovingly, thoughtfully and faithfully with one of the most explosive cultural discussions of our day.
If you want to learn more and love better, and are open to considering what God has to say about sex and gender, this hope-filled book is for you.
Includes a section looking at practical questions including:
- Can someone be transgender and Christian?
- Should I mind if people who are biologically the other sex are in my restroom?
- What should church leaders do if a congregation member asks for their child to be identified as the opposite gender?
- Is it true that Christian teaching is harmful and can lead to depression and higher suicide rates?
- What about people who are born intersex?
Andrew T Walker is the Director of Policy Studies for the Ethics and Religious Liberties Commission of the Southern Baptist Convention.
Contents
Foreword by R. Albert Mohler Jr
1. He Had Compassion
2. How We Got to Where We Are
3. The Language
4. On Making a Decision
5. Well-Designed
6. Beauty and Brokenness
7. A Better Future
8. Love Your Neighbor
9. No Easy Paths
10. Challenging the Church
11. Speaking to Children
12. Tough Questions
13. Open Hands
Extras
Specification
| | |
| --- | --- |
| Author | Andrew T. Walker |
| ISBN | 9781784981785 |
| Format | Paperback |
| First published | August 2017 |
| Dimensions | 5.3" x 8.5" x 0.6" |
| Case quantity | 62 |
| Language | English |
| Pages | 176 |
| Publisher | The Good Book Company |
Also available in
This book resonates with gospel clarity and gospel compassion. It will empower you to share the good news of Jesus with those who grapple with gender-identity issues. The book is smart, wise, persuasive, and practical."
Gender-identity questions are among the most radical of our time—and the church is not prepared. Andrew T. Walker has thought deeply about these things, and is an invaluable guide for faithful Christians walking through the heat and confusion of this debate.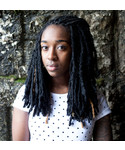 I have been waiting for a resource that would provide me with a clear, loving, and gospel-centered analysis on the topic of gender dysphoria, and I have finally found it. This resource will be incredibly helpful in assisting the body of Christ to be a light in today's cultural climate."
"A pastoral approach"
Todd Miles, The Gospel Coalition, October 20th 2017
Andrew Walker has done the church a great service. … All Christians, but especially pastors and elders, must think clearly, faithfully, and lovingly on the transgender issue—and for that reason, should read this book.... continue reading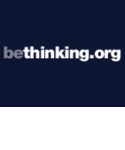 "Deserves a wide reading"
Peter Dray, Bethinking, August 9th 2017
There is certainly no doubt that following the high-profile transitions of Bruce Jenner to Caitlyn, of film directors Andy and Larry Wachowski to Lilly and Lana, and boxing promoter Frank Maloney to Kellie, issues concerning gender and gender dysphoria have never been more in the public eye.
Walker claims that, too often, Christians have been on the back foot and have been too slow in responding to these social changes – and, above all, in responding well to the individuals involved. He wrote his book so that Christians might understand, love and relate to transgender people (and to the wider culture) in a biblically-authentic manner.... continue reading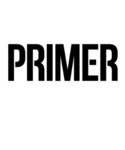 "Definitely a book to make use of"
David Shaw, Primer, August 23rd 2017
There aren't many areas of Christian theology where you might say "We don't have enough books about that." For a while now, though, we've been crying out for resources to help us reflect on and respond to the transgender movement. We are still far from having enough, but Andrew T. Walker's book has plugged an important gap.... continue reading
"Extremely helpful"
(Review written for 'God and the Transgender Debate (ebook)')
I would agree with the other testimonials shown here. It was a relief to find a book which covers the ground in such a well-informed yet incredibly gentle way. All of us are getting so confused by the gender debate, we really need help to make sense of it - the terms being used, and the philosophy implied. Here we get both theological principles and pastoral warmth: we'll be needing all of that!
"Appreciation"
The writer tackles a subject that many Christians are reluctant to face or talk about. His real life honesty and high view of scripture, rate it highly in my opinion. I've bought several to pass on to fellow leaders, as I think every Bible believing leader should read and digest, and enter the arena that we will all eventually be pushed into!
A great easy-read, and opens the subject for others to take it further maybe. Great value for a worthy write!
"A very helpful book"
This complements perfectly Vaughan Roberts book: Transgender. The book expands upon that theology in slightly more detail. It is pastorally sensitive and starts to deal with practical outworking. I would say every church leader should have on their shelf