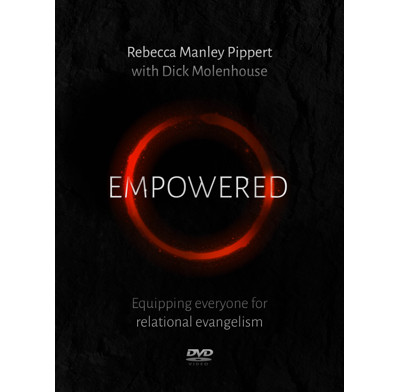 Empowered DVD
Equipping Everyone For Relational Evangelism
A biblical, practical seven-session DVD course that excites and equips Christians to share Christ in everyday life.
Part of the Empowered series.
So many Christians feel nervous, guilty or awkward when they think about sharing their faith with friends and family.
It doesn't have to be this way. You—whoever you are—can be empowered for evangelism that is faithful, compelling and relational. Empowered will leave ordinary Christians not only wanting to share their faith, but knowing how to talk about Jesus in their normal lives and everyday conversations.
Becky Pippert and her husband Dick have spent the past 13 years doing evangelism training in churches and at conferences on almost every continent. Empowered is the fruit of all these years of working right around the world, of motivating and equipping ordinary Christians to share their faith with those around them. Easy to run and combining Bible-study, talks and discussions, this course is flexible enough to be over seven weeks or on a day or weekend away.
In the introduction Becky writes:
"Never has there been a greater need to share Christ with the world (starting with our own neighbors)—yet never have believers seemed more ill equipped. It is imperative that we know how to effectively communicate the gospel. We need to get beyond one-size-fits-all techniques. We need to learn to communicate the truth in a way that is also loving. Yet we need to remember, even as we seek to show Christ's compassionate love, still to share Christ's gospel truth."
Each session of Empowered opens with a short introduction from Becky before moving to an interactive group Bible study grounded in God's word. This is followed by a short talk by Becky on the DVD. Becky's warm, personable style blends timeless biblical truth with tried and tested techniques—as well as plenty of funny and encouraging real life stories. After the talk there's time to work through the practical implications in discussion groups, before turning to prayer.
Free extras
Specification
| | |
| --- | --- |
| Contributors | Rebecca Manley Pippert |
| ISBN | 9781784981075 |
| Format | DVD |
| First published | September 2016 |
| Dimensions | 5.3" x 7.3" x 0.4" |
| Case quantity | 50 |
| Language | English |
| Publisher | The Good Book Company |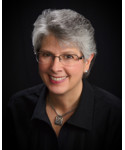 Kathleen B. Nielson
Ph.D, Author and Conference Speaker
Endorsement written for Empowered DVD Leader's Kit
Empowered is about the power of God for salvation to everyone who believes. This course has one clear focus: equipping ordinary Christians to share the good news of what God has done for us in Christ. It's clear, biblical, and greatly needed in the church today. Becky Pippert's ministry has seen the power of God at work drawing many to faith in Christ; I'm grateful she has given us this practical and scriptural call to share God's heart for people.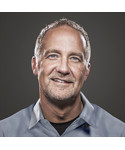 Dave Stone
Pastor, Southeast Christian Church, Louisville KY
Endorsement written for Empowered DVD Leader's Kit
Becky Pippert is the absolute best at training people  to share their faith in a natural and effective way.  Empowered is an outstanding tool to help each of us do just that.  Becky will alleviate your fears and equip you with practical proven methods.  She is captivating, creative and passionate about evangelism.  You will be too…after you've listened to her teaching.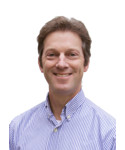 Vaughan Roberts
Rector, St Ebbe's Church, Oxford
Endorsement written for Empowered DVD Leader's Kit
I don't know of a better resource for training people in evangelism than Empowered. It's completely free of guilt-inducing pressure—and wonderfully full of inspiring, practical, Christ-focused Bible teaching. It is ideal for church Home Groups to use. It will leave the most reluctant witness feeling, not simply "perhaps I can do this after all", but "I really want to!"
"Excellent service and very quick delivery!"
(Review written for 'Empowered DVD Leader's Kit')
I was so pleased with the ordering process, packaging, and super quick delivery!
"Excellent"
(Review written for 'Empowered DVD Leader's Kit')
Excellent course and well presented. Good work book and Leaders guide. DVD presentation may be seen to be somewhat long considering time frame for sessions depending on the audience that may attend. I am having to reduce the timeframe of the course to one hour. However, I have no hesitation in recommending this course as Rebecca Manley Pippert is so enthusiastic in her presentation.