Romans 1-7: The gift of God
7 studies for individuals or groups
Seven Bible studies on the first seven chapters of Romans by Timothy Keller. Ideal for small groups.
Part of the Good Book Guides series.
These Bible studies by Timothy Keller on the first seven chapters of Romans, will help you to understand one of the most-read, most written-about parts of the Bible.
As you explore righteousness - why we don't have it, why we need it, and how we can receive it - you will be thrilled as you read that "the gift of God is eternal life in Christ Jesus our Lord" (Romans 6 v 23). It's a truth which will liberate every aspect of your life.
For use with individuals or groups.
Leader's Guide included.
Contents
Introduction
Why study Romans 1 – 7?

1. Introducing righteousness - Romans 1 v 1-17
2. Why everyone needs the gospel - Romans 1 v 18 – 2 v 29
3. How to be right with God - Romans 3
4. What Abraham and David discovered - Romans 4
5. Enjoying justification - Romans 5
6. Why Christians obey God - Romans 6 v 1 – 7 v 6
7. Warfare within - Romans 7 v 7-25

Leader's Guide
Free extras
Specification
| | |
| --- | --- |
| Contributors | Timothy Keller |
| ISBN | 9781908762924 |
| Format | Saddle stitch |
| First published | February 2014 |
| Dimensions | 5.5" x 8.3" x 0.2" |
| Print size | 9.0pt |
| Case quantity | 80 |
| Language | English |
| Pages | 88 |
| No. of studies | 7 |
| Publisher | The Good Book Company |
Also available in
Other information
The Good Book Guides have been developed to ensure that each session not only seeks to uncover the meaning of the passage and see how it fits into the big picture of the Bible, but also leads people to apply what they have learned to their lives. Flexible and practical, the Good Book Guides are ideal for small groups, or individual study.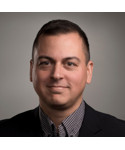 Justin Taylor
Gospel Coalition blogger and Vice-President of Editorial, Crossway
The format is very user-friendly and the content is rich and accessible.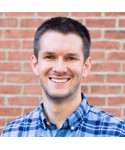 Matt Smethurst
Gospel Coalition reviewer and Master of Divinity student at The Southern Baptist Theological Seminary
God-centered, application-oriented, and driven by the text throughout, this resource is a gift to God's church.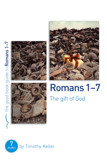 Dave Brewer
Youth Pastor at Covenant Life Church, Maryland
Here at Covenant Life Church, we have greatly benefitted from the small group resources from The Good Book Company. Many small groups in our family life ministry have used "Colossians: Confident Christianity" in their study of scripture. Additionally, our youth ministry has used "Romans 1-5: God and You" in their small groups. Both resources were very easy to use, helped the reader engage directly with the scriptures, and had a wonderful pastoral emphasis demonstrated in all the questions.
"Good for upper elementary and teens"
We used it in our upper elementary Sunday school class....I think the materials is dense enough to use for teens, but you can also dial it back for upper elementary kids. I like the content and how the questions are asked in the work book along with leaders guide at the back... I'm recommend it to those who emphasize biblical teaching in their small group.
"Excellent"
At such a difficult time in our nation I was surprised to receive books I had ordered so promptly. The ordering process was straightforward. Thank you so much.
"A good overview of Romans"
Romans 1-7 in 7 studies - wow! Tim does a really good job of giving the main points of Paul's wonderful epistle whilst not getting bogged down in the nitty gritty of theological argument. Enough background is given for the "man-in-the-pew" to appreciate the points Paul is making but maintains the broad thrust of the book. I have really enjoyed this so far but it is best read with the companion book "Romans1-7 for you" which amplifies points and gives more useful examples.
"Excellent service"
Customer service is excellent. Great value. The staff are very helpful, efficient and friendly. The delivery time is quick from UK to IRE with tracking for delivery details. The books are all trustworthy. Would recommend The Good Book Company!
"Great"
Amazing , love the study guides I bought , and the prices were amazingly affordable , can't wait to buy every other study guide and possibly book you guys have . I'm blessed to have found this website and definitely recommending it to everyone.
"A tough study, but worth it"
We are using this with a group of international women and it is clear some questions are hard for some of the women to understand so not everyone can do the prep. However they are finding the studies very rewarding. The leader's notes at the back of the book provide plenty of help for a leader and mean it is not absolutely necessary to have the companion book 'Romans for You' - though that is a great read. We cannot complete a study in one hour, so are taking longer to work through the book.
"Fantastic resource"
Great resource. It walks you through the book of Romans verse by verse getting you to stop and ponder what Paul is saying to the Romans and us today. Really enjoying the study and being challenged by the Gosple and reminded that it is Jesus's righteous we have to accept from we can never be righteous on our own.
"Excellent study guide"
I've used this in a group of 5 men and it has opened up Romans wonderfully to us.
"Excellent study materials"
The study material on the first seven chapters of Romans by Tim Keller is excellent. We use it in our home group and everyone has found the material to be thought-provoking and challenging.

I would recommend that material for similar home group setting, or for use on an individual or a one-to-one basis.

The leader's guide (at the back of the book) gives additional insights which are useful to the leader.
"A most helpful and relevant introduction to Romans 1-7."
This is a most helpful and relevant introduction to Paul's letter to the Romans. The deliberate way in which the book makes the reader think about not just a spiritual/theoretical understanding of Paul's teaching but requires the reader to think through the current implications, is both excellent and challenging. Together with the small group study guide this is an excellent way in to the study of one of the most profound teachings of the New Testament.