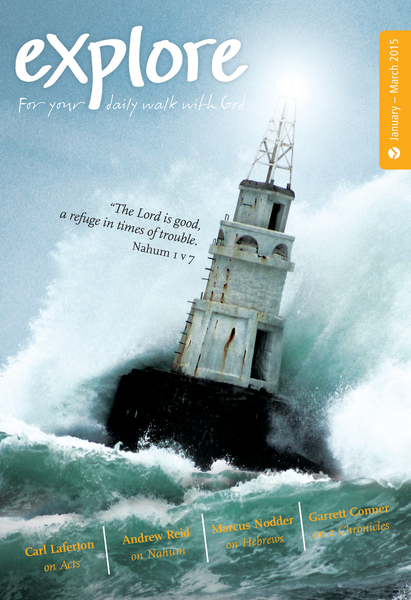 Christmas is just around the corner, and perhaps you're beginning to feel the pressure. These two verses from Hebrews are a powerful reminder of why Jesus was born, and died, as a human:
Since the children have flesh and blood, [Jesus] too shared in their humanity so that by his death he might break the power of him who holds the power of death – that is, the devil – and free those who all their lives were held in slavery by their fear of death.
Hebrews 2:14-15
Why did Jesus have to be physically born as a human, according to these verses?
What does Jesus' death achieve according to these verses?
Why are people so enslaved to the world?
We want to cram in all the experiences we can before we die. We value our lives and others' by our achievements and wealth. Setbacks at work or with relationships crush us. The Bible shows us that we are enslaved to this world because of the fear of death that lurks deep within us. Which is really a fear of what lies beyond death: the awful judgment of God.
And Christmas is all about putting an end to that fear. Jesus is the serpent crusher, who overturns the fall and the curses from Genesis 3 through his death on the cross. And the result for those who find forgiveness and new life through Christ is that they are no longer enslaved to this life, but look to the next in confident hope.
Praise God that Christmas means no more fear of judgment and death, but a glorious freedom in how to live now.
And talk to the Lord about ways in which you are still tempted to be enslaved to this world.