Psalms: Soul Songs
Exploring love, temptation, guilt and fear from the Psalms
Retune your heart to what God thinks and wants with these studies in the Psalms.
Part of the Good Book Guides series.
Retune your heart to what God thinks and wants with these studies in the Psalms.
How often do you get the tune of a mindless song stuck in your head? It's one way that Christians can end up thinking and wanting things just like the world around us. So God has given us a collection of songs that can help us retune our hearts to what he thinks and wants instead.
You may feel as if your soul is downcast or sick — troubled by worry, sin, suffering, fear or guilt. David, the Israelite king who wrote many of these songs, tells us that the Word of God revives the soul — it's powerful stuff! And how to revive your soul is the theme of this selection. Mostly written by people rolling in trouble, they take us from the problems we face, and turn us back to God, the rock.
In these psalms you will find medicine for your soul. Learn to fear God instead of others, to trust Him in difficult times and to sing a new song to the God who saves.
Free extras
Specification
| | |
| --- | --- |
| Contributors | Tim Chester |
| ISBN | 9781904889960 |
| Format | Saddle stitch |
| Dimensions | 5.5" x 8.3" x 0.1" |
| Print size | 9.0pt |
| Case quantity | 100 |
| Language | English |
| Pages | 56 |
| No. of studies | 6 |
| Publisher | The Good Book Company |
Other information
The Good Book Guides have been developed to ensure that each session not only seeks to uncover the meaning of the passage and see how it fits into the big picture of the Bible, but also leads people to apply what they have learned to their lives. Flexible and practical, the Good Book Guides are ideal for small groups, or individual study.
"The format is very user-friendly and the content is rich and accessible."
- Justin Taylor, Gospel Coalition blogger and Vice-President of Editorial, Crossway
"God-centered, application-oriented, and driven by the text throughout, this resource is a gift to God's church."
- Matt Smethurst, Gospel Coalition reviewer and Master of Divinity student at The Southern Baptist Theological Seminary
Here at Covenant Life Church, we have greatly benefitted from the small group resources from The Good Book Company. Many small groups in our family life ministry have used "Colossians: Confident Christianity" in their study of scripture. Additionally, our youth ministry has used "Romans 1-5: God and You" in their small groups. Both resources were very easy to use, helped the reader engage directly with the scriptures, and had a wonderful pastoral emphasis demonstrated in all the questions.
- Dave Brewer, Youth Pastor at Covenant Life Church, Maryland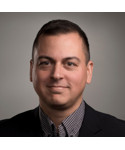 Justin Taylor
Gospel Coalition blogger and Vice-President of Editorial, Crossway
"The format is very user-friendly and the content is rich and accessible."
"Context and application"
I highly recommend Good Book studies as excellent resources for understanding the Bible in context and applying it for Christian living! Psalms are Christian favourites and this selection will help you relate to God better as you grow in the knowledge of and love for him!
"good"
We're using this for a group Bible study. There are more than enough questions (and further research tasks) to keep us engaged. The first study went well, inspite of this being a very familiar psalm.
"Excellent service"
Great service books arrived very quickly after I ordered them
"Excellent studies for lockdown!"
We have been using these studies for our home group via Zoom during lockdown. We have found them to be a real blessing and have worked well over zoom. The Psalms chosen are very appropriate for a time when many are anxious. Each group member had their own copy so they could look through it before the Zoom call, and it was very manageable that way.
"Good overall but.."
There is a useful selection of Psalms and some of the questions were helpful. I found it a useful support as a leader of the group. Very good on application and prayer sections.
Some of the headings for each section, I felt did not really represent the overall message of the Psalm.( Eg Psalm 18 is more about the nature of God rather than someone trying to run away -ditto Psalm 16) this was a bit of a distraction.
Some questions could be rephrased and too much content - we did psalm 3 one week and Psalm 4 the next week. Bearing 8n mind most small groups meet after a long day at work etc for most people.
"Psalms a blessing for everyone"
A study of encouragement for women with many challenges and problems. An opportunity to discover how relevant the Psalms are to women in 2019. From even the first chapter our Bible study group is excited about what God will teach us and how to put it into practice and grow to be better disciples of Christ.
"It will encourage growth and maturity in your walk with God."
At the moment, I am using this book for my own devotions. I am finding this book to be a great way to get back some clarity and confidence of how God helps, loves, and teaches us as we go through the life experiences covered in this book. It has it's challenges too and it will encourage growth and maturity in your walk with God. I recommend this book both for personal and group study.
"Fantastic Study Guide"
The study guides are perfect for individual and also for groups. Questions are designed for the reader(s) to think deeper and understand how relevant the entire bible is to our own lives.
"Great choice of Psalms. "
This is our fifth Good Book Company study we have used in our ladies group. We have really loved the clear format and the thought provoking questions and found that our discussions have really flowed.
As the leader, I really enjoyed the choice of Psalms picked in this study but I found the direction taken often confusing and there was less guidance in the back. I found I had to reshape the questions and had to rely on other commentaries to get a more thorough understanding. I know that the studies were more a thematic journey and maybe that was my stumbling block.
The shorter 6 week study did work for our group of international mums and it didn't feel too overwhelming.
"Excellent resource"
Soul Songs has proved o be a stimulating resource for our newly formed small group. There is a good variety and quantity of questions from which to select according to the needs of the group. We found that we could go in deep to look at the passage in context, or find he questions that really got people to apply it to their lives. It was inspiring to look at the dark side of our emotions and how the Psalms explore them, as well as the positive side.