Good Zook Guides: NEW Bible studies especially for Zoom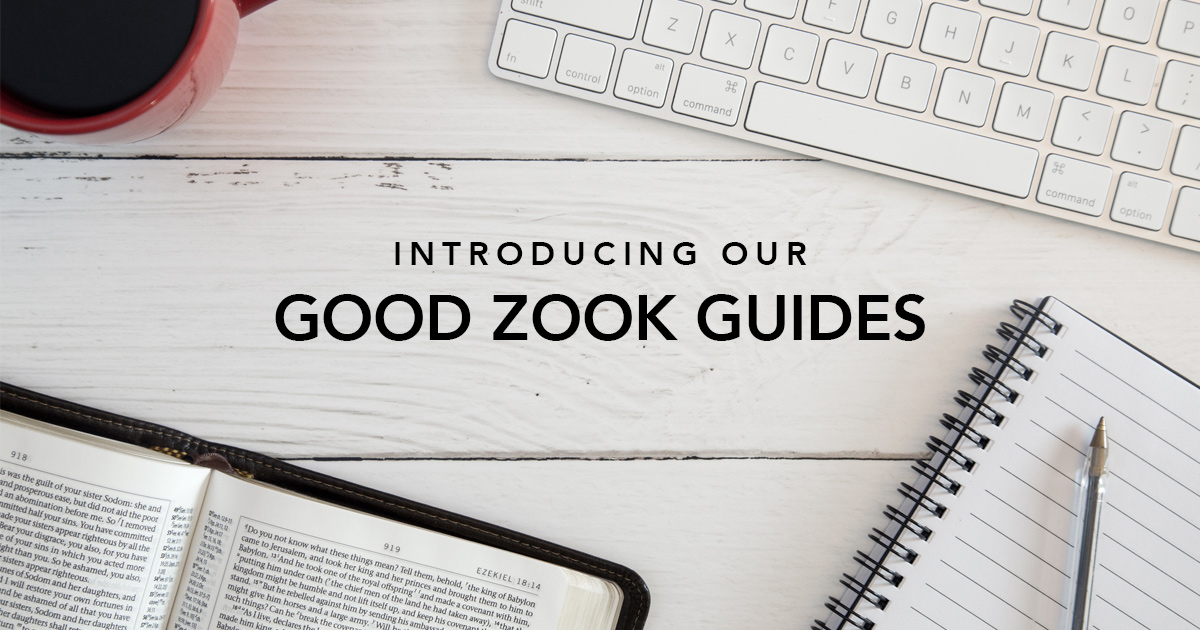 The Good Book Company exists to resource the church with timely books and resources that meet the needs of the moment with God's timeless word.
That's why, with many small groups continuing to meet on Zoom for the foreseeable future due to Covid restrictions—and with others planning to embrace the platform long-term—we're pleased to announce the launch of a selection of revised editions of our popular Good Book Guides, with special extra features to make them perfect for zoom.
We're calling them Good Zook Guides (GZG). We're so excited to share them with you!
Features include:
Pre-emptive "You're on mute"
We all know the frustration: it seems it's impossible to give an answer at a meeting or Bible study without first needing to be told, "You're on mute!". In the GZGs we've pre-empted this moment by adding the phrase directly after each question: "You're on mute" (see preview below). It's a simple way to save your group the need to cut in as you begin to bless your own living room (but nobody else's) with your profound thought on the passage.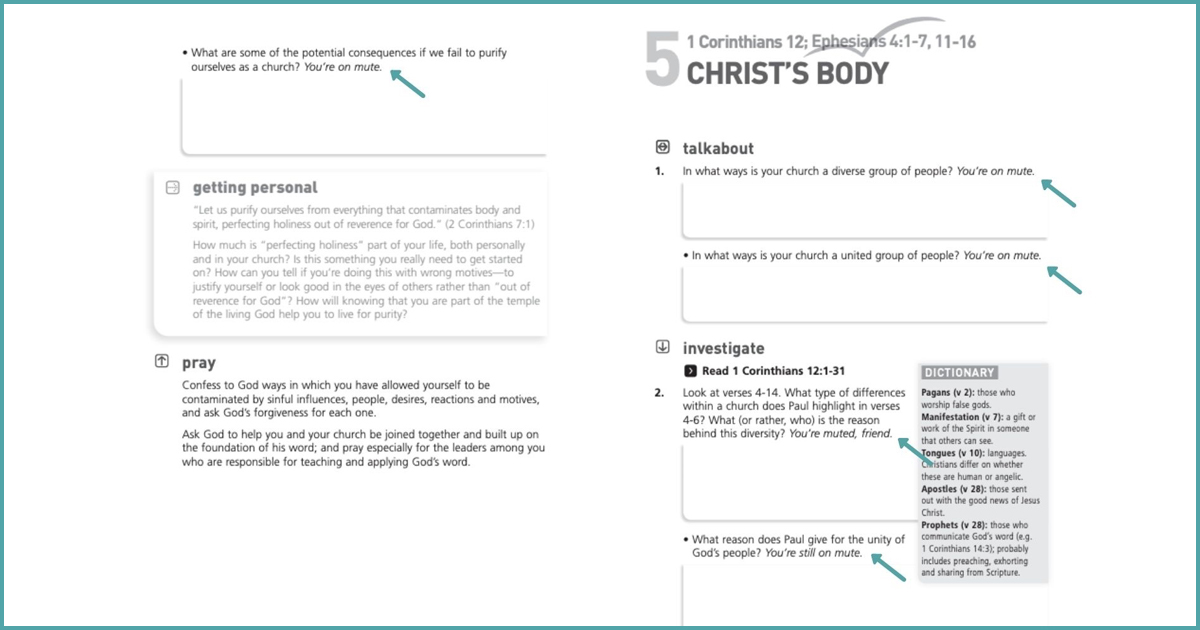 Immersive virtual backgrounds and filters
Zoom's stock space background is so 2020—it's time for a refresh! Each GZG comes with a link to download five virtual backgrounds for free, with the selection tailored to the book being studied. Whether it's the splendour of Solomon's temple, a tranquil shot of Lake Galilee, or Paul's prison cell, these backgrounds will help you and your group feel like you're right there in Bible times (as long as you sit close enough to the camera).
Plus, for an even more immersive experience, you can upgrade to access TGBC's bespoke Zoom filters app. Remember the lawyer at the virtual court case who accidentally appeared on screen as a cat? Well, imagine discussing the story of Jonah while using a big fish filter. Or reading the story of Balaam's donkey, as a donkey. This is one sure fire way to bring the Bible to life!
Same Bible books, new covid angle
To help us to apply the Bible to the unique challenges presented by this season, we've given our GZG titles a special Covid twist. The first to launch will be:
Exodus: God's Roadmap Out of Lockdown
Leviticus: Hand Sanitiser for the Soul
Deuteronomy: God's Government Guidelines
Luke: A Doctor's Perspective
Philippians: Paul's W.F.H(ouse arrest)
We want to hear from you!
Which Bible books do you want to be given the GZG treatment? What new features would you like to see added? We welcome your suggestions in the comments below or on social media.
Happy April Fools! Ok, so we won't be launching the GZGs any time soon. But our Good Book Guides are a great way for small groups to study the Bible together, either on Zoom or in person. No distracting extra features or stupid puns—just great questions that help you to hear God speak as you dig into the text and apply it to your life (and a leader's guide at the back too!).