Blessings That Won't Be Restricted: Adopted By God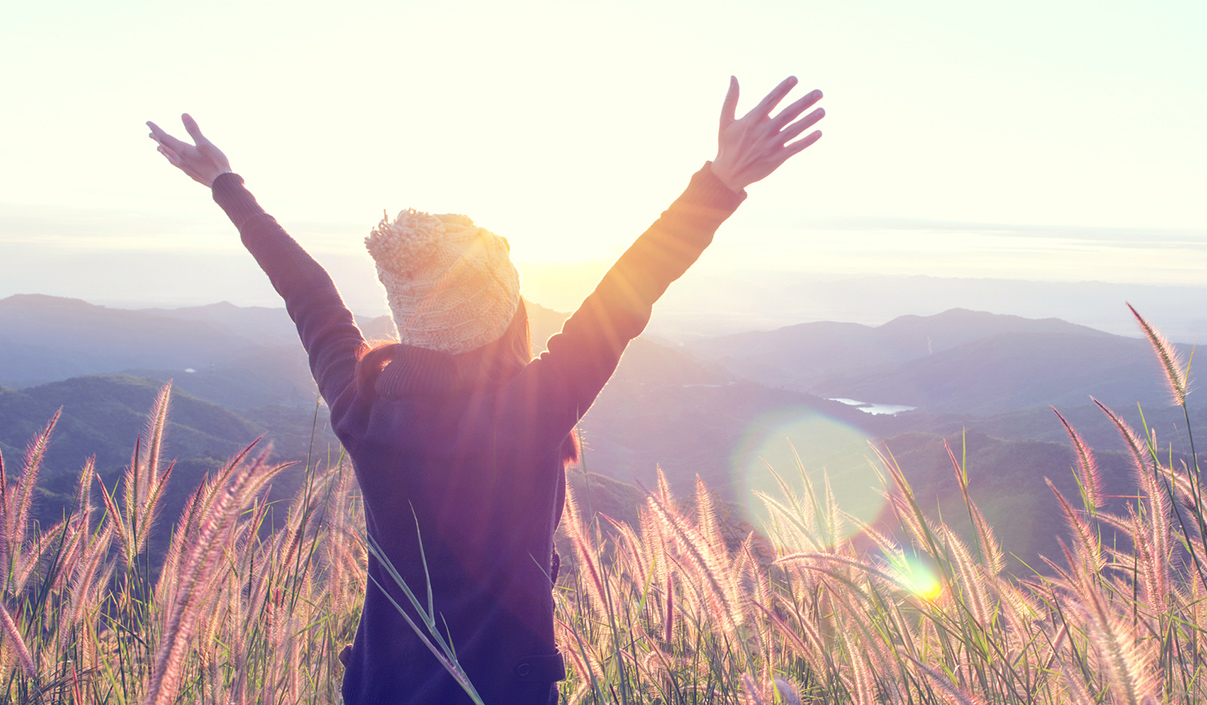 In the past few months we've been reminded that so many of the blessings we take for granted are not guaranteed. They are blessings that can be given, and can be taken away.
But, as Christians, we receive some blessings that are untouchable. Ephesians 1 v 3 calls these "spiritual blessings." They can't be restricted, regulated or removed. Join me each week for an encouraging reflection on these everlasting spiritual blessings.
Blessing 2: Adopted By God
Last week we considered election in Ephesians 1 v 4-5, which is the truth that we were chosen before the dawn of time. But within those same verses is a truth that is equally wonderful and mind-blowing:
"For he chose us in him before the creation of the world to be holy and blameless in his sight. In love he predestined us for adoption to sonship through Jesus Christ, in accordance with his pleasure and will." (Ephesians 1 v 4-5, emphasis mine)
Our second blessing is adoption: the truth that not only were we chosen before the dawn of time, but we were chosen to be children of God. We could have been made only friends of God—and that would have been great. We would have been more than happy. But the Lord wanted more for us. He wanted us to be his children. He wanted to be our Father. And that is far, far better in so many ways. Here are four!
1. Adoption Signifies Permanence
The difference between adoption and fostering is the sense of permanence. In the short term they look the same. You become part of the family. But with one, there will probably be a point where you leave again; while with the other, you have a new status. You're in. You are safe. You belong. And nothing can change that fact. Adoption signifies complete permanence and that is very good to remember at a time when it feels as though everything is in flux. Our heavenly Father is constant and unchanging, and so is our status as his children.
2. Adoption Signifies Commitment
Because adoption is permanent, it also signifies a huge commitment. It's a massive step on the part of the parents. They are saying that, come what may, they are committed to you. And therefore they will invest in you. They'll feed you. They'll clothe you. They'll care for you, educate you, develop your gifts and help you when you are in trouble. If that's what earthly parents strive to do, how much more does our heavenly Father do all that and more? You are his child and he cares for you, because he loves you and he is committed to you. We need to hear that at a time when many of us are struggling—whether physically, emotionally or spiritually. Pour out your heart to your Father. Tell him how you feel. He loves you and he will care for you because he is totally committed to you.
3. Adoption Signifies Privilege
In Paul's culture, the eldest son enjoyed huge privilege. He could expect to inherit the best of the family estate. But Paul is saying that in the family of God, that privilege is extended to every one of his children.
These privileges are for the rich and the poor. For the young and the old. For every culture and ethnic background. Everyone receives the privileges of sonship. Why? Because we receive our adoption through the son. The Son of God, the Lord Jesus. In love he predestined us for adoption to sonship through Jesus Christ. Now we all have the access, the rights and the inheritance that are his.
4. Adoption Signifies Love
Every believer receives the permanence, the commitment and the privilege of adoption through Jesus our Lord. Together these things show that ultimately, adoption signifies love.
I can't talk about adoption without quoting Jim Packer, so here's a quote from Knowing God which sums this up.
"In adoption, God takes us into his family and fellowship—he establishes us as his children and heirs. Closeness, affection and generosity are at the heart of the relationship. To be right with God the Judge is a great thing, but to be loved and cared for by God the Father is even greater."
How often do you think about that? How much do you consider it? Because when you do, when you dwell on it, when you remind yourself of it again and again, it has the power to lift you and thrill you and spur you on, regardless of your physical circumstances. Here's Jim Packer's advice:
"Say these things to yourself over and over again, first thing in the morning, last thing at night, as your wait for the bus, any time your mind is free, and ask that you may be enabled to live as one who knows it is all utterly and completely true:
I am a child of God.

God is my Father.

Heaven is my home.

Every day is one day nearer.

My Saviour is my brother.

Every Christian is my brother too."
Friends, in love he predestined us for adoption to sonship through Jesus Christ in accordance with his pleasure and will. So let's remember and rejoice in the permanence, the commitment, the privilege and the love that we have as precious children of God.
Amen.