From Conception to Consumer: How Does The Good Book Company Make a Book?
Ever wondered how the words get from a writer's head onto the pages of a book and into your hands?
A surprising amount of work and time goes into producing a finished book for mass consumption. From the time a commission gets approved, it can typically take about 18 months before it is eventually released for retail. Sometimes we spend months agonizing over the perfect title. And it can be a confusing business, even for those of us who work in publishing, so we thought we'd record it in a helpful diagram for you.
Click on the infographic below to enlarge it.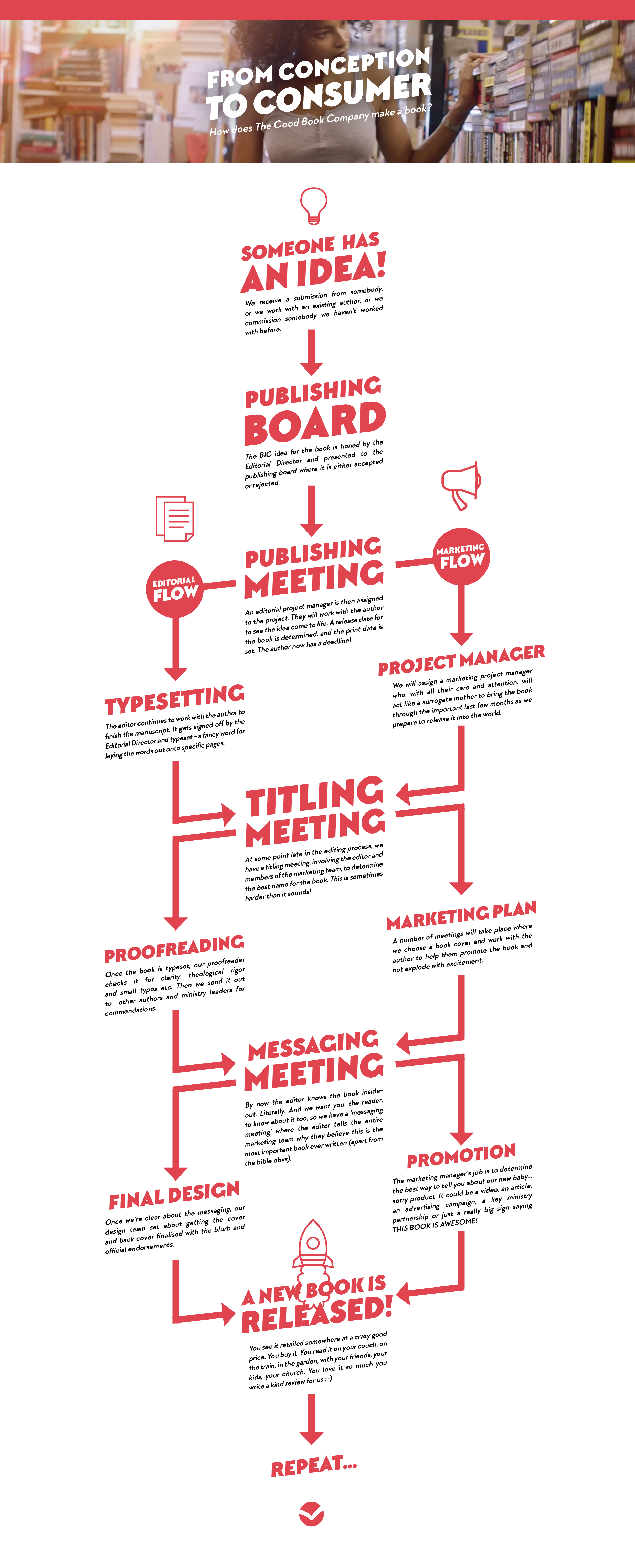 This summer we started a campaign to inspire and encourage everyone to read more Christian books and we'd love you to be a part of it. Here are three ways you can join in:
1. Share our inspirational film
2. Read stories about books that have changed people's lives
3. Get back into the habit of reading Christian books. This summer, we've made a special selection available for just $3 to get you kick-started. That's less than a cup of coffee!
You may also be interested in knowing which of the 4 books our Editorial Director is so glad we published.