Understanding Our Advantage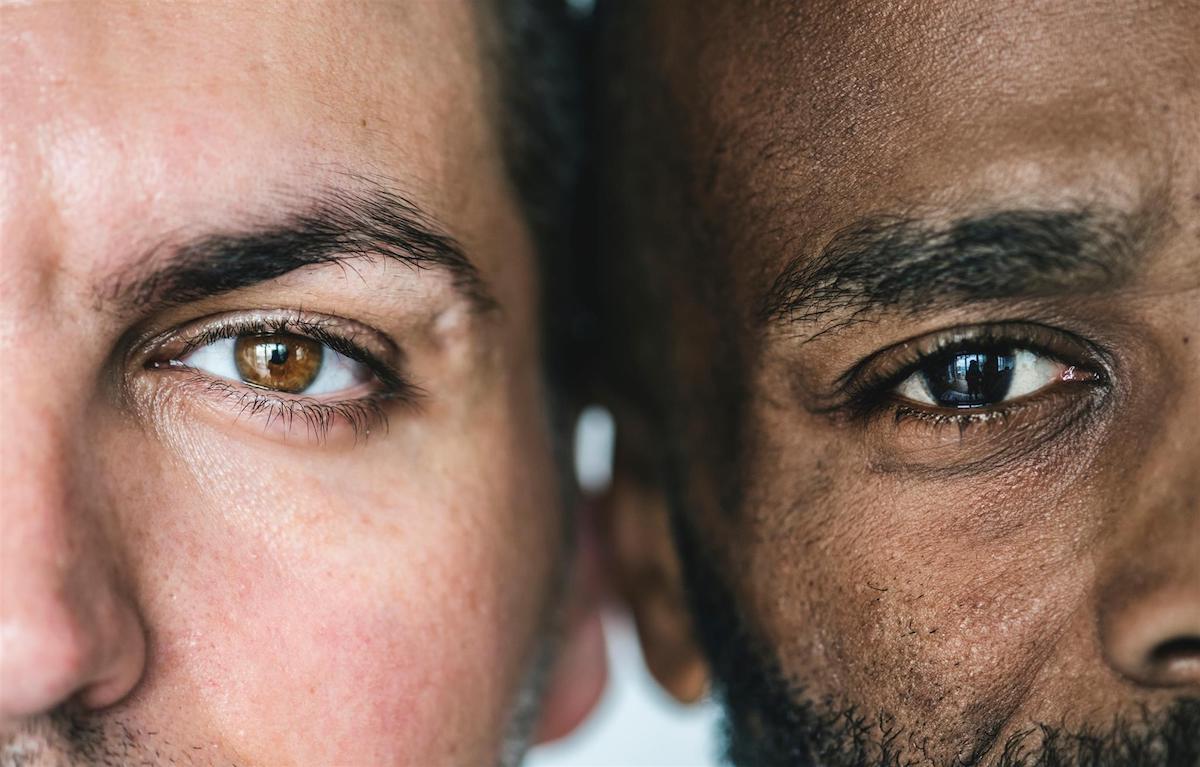 When I was in college I took a trip to a very poor part of India. I had not traveled much outside the United States. What I saw stunned me. I saw extreme poverty and disease and illiteracy. After a week spent completely immersed in this environment, I flew home with a sense of shame, images of despair embedded in my consciousness. Why, I wondered, did God allow me to grow up with so many advantages while young people my age, around the world, lack the same access to opportunity? I am not smarter or more gifted or more benevolent then they. The reason that I have ended up so privileged is because of geography.
This access to opportunity is what many people refer to as privilege. This is a loaded word these days, but it is so important to understanding, and healing, our racial divide. As a man in America, I've been given advantages others have not received: access to education, freedom in a democracy, and life in a safe, stable country. What's more, by virtue of being white in a majority-white country, I have been given advantages even over many of my fellow countrymen of color.
This doesn't mean I should apologize for being white, but it should give me some context for understanding the experiences of those who live in the minority. To paraphrase a common baseball metaphor I often heard as a boy, I should not assume I hit a triple simply because I was born on third base.
Acknowledging my privilege is not about hating myself but about recognizing that because I was born white—because of the pigment of my skin—I've been given certain systemic advantages: advantages that others—because of the color of their skin—have not received.
Pastor Jonathan Leeman acknowledges this:
"This is simply a statistical reality. I, as a white man, am less likely to be aborted as a baby, less likely to be born into poverty, more likely to have two parents, more likely to attend good schools because I live in a good neighborhood, more likely to enjoy the social conditions that make law-breaking less likely, more likely to graduate high school and be accepted into college (absent deliberate admissions policies to the contrary), more likely to be hired (all things being equal), less likely to make shop owners feel nervous when I enter, less likely to be handled roughly and invasively by police officers when pulled over instead of being given a friendly warning (as happened the last few times I was pulled over)—the list goes on."
Jesus said, "To whom much [is] given, of him much will be required" (Luke 12 v 48). There are some in this world who are given much. We should not hesitate to acknowledge this, if it drives us to be grateful for our opportunities and to use them in service of others, rather than allow them to give rise to pride or a sense of superiority. My privilege does not make me any more of a man, or any better as a man, or any more valuable as a human, than my contemporaries who live in minority communities. My privilege does mean I have the responsibility to listen to them, to value them, and to contend for them.
The race issue is the church's issue
As the struggles of the early church when it spread beyond the boundaries of Judea show, before we understand race as a social problem, we have to first honestly wrestle with it as a church problem. I'm always sobered by the parable of the Good Samaritan in Luke 10. It was, after all, religious people—members of God's people—who refused to see the man laid in the street. He was there. But his pain didn't discomfort the Levite or the priest. They were on their way to perform their religious practices, and went out of their way to avoid him, and blinded themselves to his humanity.
In many ways, those of us who live in the white-majority culture have the luxury of avoiding the injustices of the minority because those injustices do not wound us. Like the Levite, like the priest, we can train our eyes to look past the humanity of those crushed under the inhumanity of racism. (Perhaps it should not surprise us that in Jesus' parable, it was a Samaritan—a member of a despised race—who saw the man and treated him with dignity.) Every Sunday, when white evangelicals gather for worship, we may, sadly, gather only with those who look like us. We forget that our brothers and sisters of color are our brothers and sisters—and that when we pass by on the other side, it is our family who we are ignoring.
I write this from my own context, as a denominational executive in the Southern Baptist Convention, the largest Protestant denomination in America. For those of you who live in other contexts, you might not be as familiar with the struggles and failures of churches in America, but I'm hoping you can learn from our experiences.
I'm proud to be Southern Baptist, a fellowship of churches who have delivered the gospel and have helped to alleviate human suffering around the globe. But we also bear a shameful legacy of racism that still haunts us. We were, after all, the denomination formed in the mid-nineteenth century to protect and provide theological justification to southern slave-owners. I am proud of the great strides we have made, repenting publically of this sin, issuing strong resolutions against racism and white supremacy, and working, albeit slowly, to nurture and sustain minority leadership in our churches and institutions. But we have much work to do, and still much more to repent of.
Yet although our size and our history mean that our problems are, perhaps, more pronounced, this is not just a Southern Baptist problem but a problem within the wider American evangelical movement. With few exceptions, much of our history includes shameful silence or complicity, by white evangelicals, when it comes to the burdens born by our brothers and sisters of color. The Civil War in America ended the practice of slavery, but it didn't bring an end to racism. Sadly, during the 20th century, most white evangelicals were on the other side—let's face it, the wrong side—of civil rights.
Living in the discomfort
We know that until Christ returns to fully restore and renew all things, we will never see Christian unity in its fullest richest expression. We will never see complete and total justice. But we can work for it, even as we fall short of it, because we know that one day we will experience it.
What gives me most hope is not, however, in our feeble work, but in the simple rhythms we experience in church life, particularly as we celebrate the Lord's Supper. Every time we lift the cup to our lips, we celebrate the death of a Savior whose blood was spilled for people from every nation and tribe; every time we lift that bread to our mouths, we celebrate the broken and then resurrected body of our Lord.
This is happening, every Sunday, in congregations around the globe, from Paris to Peru, from Denver to Denmark, from Harlem to Havana. This sacrament envisions the great feast we will share one day, as brothers and sisters in the Lord, as God finally completes his work of bringing his fractured and divided body together, and his whole multicolored bride dines with him at the King's table. How we long for this day!
In my new book The Dignity Revolution I show how wonderful, liberating and empowering it is to be made in God's image. Each one of us can be, and are called to be, part of this new movement—a human dignity revolution that our societies desperately need. Discover how we—you—are uniquely placed to join. You can buy it here.