There's a Lion in My Nativity!
Fun rhyming story of a Christmas nativity play that will teach children ages 4-7 profound truths about Jesus.
This rhyming book with warm, quirky illustrations makes a beautiful Christmas gift for children who are 4-7 years old.
In this story of a Christmas nativity play, Mary thinks she is the star of the show. However, as the play goes on, she finds that every scene has been stolen by an unlikely character or object, such as a tent, a phone and a lion!
With the help of the narrator, Mary realizes that each one actually teaches us a profound truth about Jesus. The tent teaches us that Jesus came to live among us humbly; the phone teaches us that Jesus came to connect us to God; and the lion shows us that Jesus is the king of the universe!
Along with Mary, readers will see that Jesus is the true star of the show and that it is wonderful to know him.
Written by Lizzie Laferton. Lizzie is married to Carl and they have two young children. She is involved in teaching children's groups at her church in Southwest London and co-authored the The Garden, The Curtain and The Cross Easter Calendar and devotional resource.
Kim Barnes is an illustrator specializing in children's books. She is based on the Isle of Wight, UK, where she grew up.
Free extras
Specification
| | |
| --- | --- |
| Age range: | 4 - 7 |
| Contributors | Lizzie Laferton, Kim Barnes |
| ISBN | 9781784985325 |
| Format | Paperback |
| First published | October 2020 |
| Dimensions | 8.7" x 10.2" x 0.1" |
| Case quantity | 50 |
| Language | English |
| Pages | 24 |
| Publisher | The Good Book Company |
Melissa Kruger
Director, TGC Women's Initiatives; Author, Wherever You Go, I Want You to Know
A wonderful book that's fun to read. If you want to keep Jesus at the center of your Christmas, this book puts him as the star of every scene!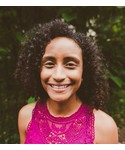 Quina Aragon
Author, Love Made: A Story of God's Overflowing, Creative Heart
What a wonderful book! It creatively mixes humor, rhyme and adorable illustrations to communicate significant truths about Jesus, providing a gentle reminder that the King in the manger should take center-stage in all our lives.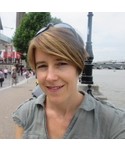 Linda Allcock
Author, Deeper Still
Laugh-out-loud funny, beautifully poetic and cleverly written, this book is a delight to share with all ages. A great springboard for explaining and discussing the gospel, it's ideal for toddler groups to read aloud, and makes the perfect Christmas gift.
"a great way to engage young children in what Christmas actually means"
Lucy Rycroft, October 27th 2020
The pictures are colorful and engaging, and the text rhyming. It's a great read-aloud for kids, with something extra to think about, and a 'Do you remember…?' section at the end to see whether kids (or adults, for that matter) can match up the item to the teaching point.... continue reading
A Unique, Jesus-Centered, Rhyming Christmas Book
Sarah Paschall, October 27th 2020
This was captivating, clever, and quite memorable--a well-done children's book that we will now add to our beloved Christmas book box every year.... continue reading
"fun, humorous, and most-importantly, Christ-centered"
Matt Cover, January 11th 2021
So we all know what makes for a good children's book: good illustrations, good story, biblically and theologically accurate (if the book is a Bible-based one), and good length (usually on the shorter end for little ones). Well, this book covers all the bases.... continue reading
"Great new book for advent!"
A review written about the book without spoiling the actual story. It's biblical, it's cute, it's fun and unique, and it makes me smile as I read it and wish I could fast forward to Christmas and read this aloud to many, many precious littles!

Things I like about the book:
The way it is written, narrated by Sam, with the Rescuer King as the focus.
The element of surprise throughout the book.
The characters in the nativity and how they appear.
The rhythm and rhyme that continues throughout the tale
The scriptures shared with the cast of characters on the last page.
The twists in the plot that share the real meaning of Christmas but in a style like no other.
The illustrations are warm, friendly, detailed, yet simple, and I really enjoy the style and find it child friendly.

Education Connections:
Taking other events in the Bible and adding a few extra characters like this story.
Critical thinking skills are built.
Fluent thinking.
Point of View/Perspective
The spelling of words centre vs. center (why it's different for Americans)

Things I wonder about the book:
Will kids grasp what Sam is explaining?
With COVID, I don't have access to share the story with littles and gauge their reactions, so I do wonder what ages this book is best written for.
How will our teens find a way to enjoy this book written with a style that they will relate to, but will they be too cool to enjoy it. I really think it would be a great book for the youth group, and even as a game before the students have heard the book.
The physical books are en route to be ready for the October 1st released to date, and I will get one then, but I can't comment on the physical book yet because I had to read a pdf version, which in my mind also limits how I can share the book, as it's not the same to read a book on a screen to a group of kids.

Grateful to partner with goodbook children company. Once again they do not disappoint!