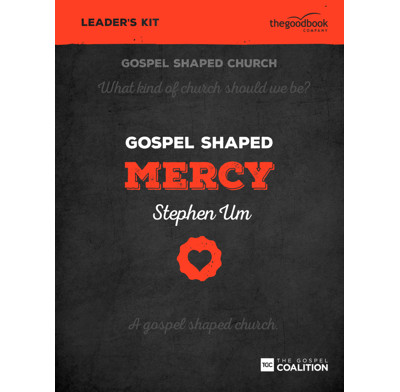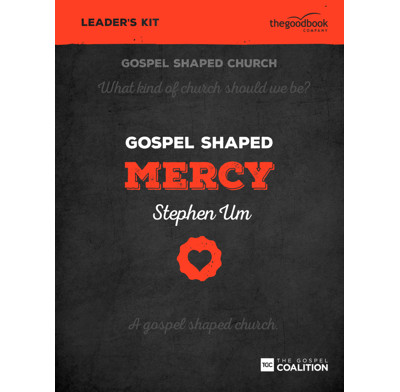 Gospel Shaped Mercy - Leader's Kit
The Gospel Coalition Curriculum
Boxed Leader's Kit for a seven-week curriculum exploring how to engage with the world with compassion and justice.
Part of the Gospel Shaped Church series.
Gospel Shaped Church is a curriculum from The Gospel Coalition that will help whole congregations pause and think carefully and prayerfully about the kind of church they are called to be.
This seven-week track explores what it means to be a community engaging with the world with compassion and justice.
The Leader's Kit contains everything you need to evaluate and run the course. Inside, you will find a copy of the Leader's Guide, a copy of the Member's Handbook and the seven teaching videos presented by Stephem Um, in both digital download and DVD formats. Please note, this DVD is available in NTSC format only (All modern DVD players play NTSC in the UK). You will be able to download digital copies of the videos with a code contained in the kit.
Specification
| | |
| --- | --- |
| Contributors | Stephen Um |
| ISBN | 9781910307588 |
| Format | Boxed kit |
| First published | April 2017 |
| Dimensions | 7.6" x 9.5" x 1.6" |
| Case quantity | 13 |
| Language | English |
| No. of studies | 7 |
| Publisher | The Good Book Company |
Other information
"Churches called into existence by the gospel should also be shaped by the gospel in their everyday life."
- Don Carson and Tim Keller
This is part of the five-track Gospel Shaped Church curriculum developed with The Gospel Coalition from its ministry distinctives expressed in it's foundational documents. The full range is:
• Gospel Shaped Worship
• Gospel Shaped Outreach
• Gospel Shaped Living
• Gospel Shaped Work
• Gospel Shaped Mercy
"The Gospel Coalition believes in the priority of the local church, and that the local church is the best place to discuss these five ministry drivers and decide how to integrate them into life and mission. So, while being clear on the biblical principles, these resources give space to consider what a genuine expression of a gospel-shaped church looks like for you in the place God has put you, and with the people he has gathered into fellowship with you."
- Don Carson and Tim Keller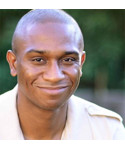 Vermon Pierre
Lead Pastor, Roosevelt Community Church, Phoenix, Arizona, and TGC Council member.
Endorsement written for Gospel Shaped Mercy - SD episodes
We live in a world that regularly groans under the weight of division and injustice. Here is a unique opportunity to be deeply equipped to answer these groans through a gospel shaped doing of justice and mercy.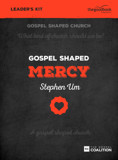 Mark Powell
Cornerstone Presbyterian Church, Strathfield, Australia
Gospel Shaped Mercy meets that often neglected, sometimes even maligned, aspect of ministry within contemporary evangelicalism. The material is of the highest quality, both in terms of content as well as presentation. Probably the most helpful aspect though, is how integrated the course is; including DVD teaching, material for personal devotions, group Bible study, individual journaling as well as outlines for an accompanying sermon series. If you are looking for a course to help you and your church discern what the LORD might be calling you to do then look no further, here it is!
"Challenging"
(Review written for 'Micah For You')
Thought provoking and challenging but very easy to follow and understand
"Thought provoking and helpful"
(Review written for 'Micah For You')
I was looking for something to encourage me to look at some Old Testament writings within a small group setting. The Good Book Company have resources that I have used with children so I had a look at some of their other material. There was plenty to choose from and I picked a few of the OT prophetic writings to see if anything could be useful to our group. I'm happy with the content and layout as you have to read the passage then answer some questions and apply it to a modern context. I'll probably suggest these for use in the group but I'll also use them for my own personal study.
"Challenging"
(Review written for 'Micah For You')
I offered this up to my ladies study group, I personally enjoyed the deeper method of study, but have studied scripture academically. Most of my group found it difficult to grasp and I had to stop. I'm hoping that in the future they will try again. I shall continue alone for the time being as I found it fascinating. We need to try the meat sometimes and move on from spoon feeding.
"Micah for you"
(Review written for 'Micah For You')
excellent book for the study of Macah